Bankruptcy Judge Rules E&Ps Can Get Out Of Midstream Contracts
by Stephen Roberts
|
Rigzone Contributor
|
Tuesday, May 17, 2016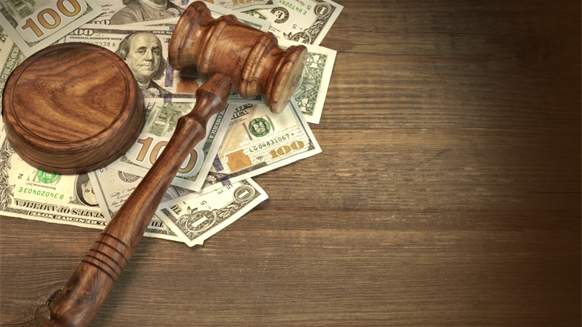 Final ruling by New York bankruptcy judge in the Sabine Oil & Gas case could dramatically shift the balance of power in favor of distressed E&Ps renegotiating gas gathering and treatment contracts with midstream companies.
On May 3, 2016, New York bankruptcy Judge Shelley Chapman issued a judgment in the Sabine Oil & Gas Corp. case that could dramatically shift the balance of power in favor of distressed energy and production (E&P) companies renegotiating gas gathering and treatment contracts with midstream companies. Midstream companies would be well advised to explore restructuring and redrafting their contracts going forward.
Judge Chapman ruled that the dedication of hydrocarbons from specified mineral leases and associated acreage to midstream pipeline companies in gas gathering and treatment contracts at issue are not covenants running with the land under Texas law, despite the parties' agreement otherwise. Previously on March 8, 2016, Judge Chapman had ruled that the debtor, Sabine Oil and Gas Corp, could reject, or breach, its gas treatment and gathering contracts with two midstream companies. Together, these decisions mean that Sabine has been released from the contracts, and the midstream companies are left with unsecured claims for breach of contract.
What makes this case particularly significant is that the contracts at issue are similar to those used throughout the industry and, until now, were believed to be the type of contracts a debtor could not modify or escape in bankruptcy because they include covenants running with the land.
A "covenant running with the land" is a term in a contract that alters the parties' rights in the land and is binding on anyone who acquires an interest in the land. Courts have held that debtors cannot modify or escape covenants running with the land in bankruptcy.
Midstream companies collectively invest billions of dollars annually developing the infrastructure necessary to gather, process, and transport oil and gas. In exchange, they receive a promise of payment, if and when oil and gas is produced, and dedications of the hydrocarbons produced from the underlying oil and gas mineral interests and associated acreage. The parties intend the contracts to bind anyone who acquires the mineral rights in the dedicated area, so the contracts expressly provide that the dedications are covenants running with the land, and the contracts are recorded in the real property records. This serves to protect their substantial capital investment and protect the benefit of their bargain even if their counterparty files bankruptcy.
Stephen Roberts
Partner, Strasburger and Price LLP
Or so they thought.
The Bankruptcy Code permits a debtor to "reject," or breach, an "executory" contract that is burdensome to the estate, with court approval. There is no definition of an executory contract in the code, but case law generally defines an executory contract as one where both parties have an ongoing obligation to perform after the date of the bankruptcy filing. However, the case law excludes rights that run with the land from the definition of executory contracts. So, for example, deed restrictions may meet the definition of an executory contract, but cannot be rejected because they bind not only the parties to the contract, but also anyone who acquires the land burdened by the deed restrictions; that is, they are covenants running with the land.
The May 3 ruling is no surprise to close observers because Judge Chapman had alerted parties in a "non-binding" portion of her earlier ruling in March that this is how she would rule in the future. When she allowed the debtor to reject the contracts in her earlier ruling, she determined that, as a procedural matter, she could not enter a binding ruling on the covenants without further proceedings. Nonetheless, in an unusual move, she wrote a "non-binding" opinion that the covenants did not run with the land.
Since Judge Chapman's March decision was non-binding, the midstream companies had a chance to persuade her to change her mind, but were unable to do so. Sabine Oil filed an adversary proceeding, or lawsuit, seeking a declaratory judgment that the contracts did not contain covenants running with the land. All parties filed cross-motions for summary judgment. The midstream companies added new arguments, but Judge Chapman rejected them all, ruling, as she had previously – , that the covenants were not truly covenants running with the land, even though the parties agreed they were, because they did not reserve an interest in real property. Rather the contracts dedicated the severed hydrocarbons, which are not real property interests, and delineated the terms of the parties' contract for providing services.
Judge Chapman's opinion is not binding on any other courts, and scholars can argue whether she is right. Her thoughtful and thorough opinion has a significant and immediate impact, however, because it introduces considerable uncertainty when there had been none and gives exploration and production companies in Chapter 11 more leverage to renegotiate unfavorable contracts—often containing take or pay provisions—with midstream companies. And, while the opinion is based on Texas law, it has wider application because it is based on ancient and arcane common law principles shared by other states.
Moreover, the uncertainty can be expected to last for some time. When Judge Chapman issued her earlier ruling in March, the same issues of Texas law were pending in at least two other Chapter 11 cases pending in the Bankruptcy Court in Delaware: Quicksilver Resources, Inc., and Magnum Resources, Inc. Since then, however, both cases settled without any decision by those courts, leaving Judge Chapman's opinion as the single judicial opinion on the subject. For now.
Generated by readers, the comments included herein do not reflect the views and opinions of Rigzone. All comments are subject to editorial review. Off-topic, inappropriate or insulting comments will be removed.
RELATED COMPANIES