EPA Unveils New Rules to Cut Oil, Gas Methane Emissions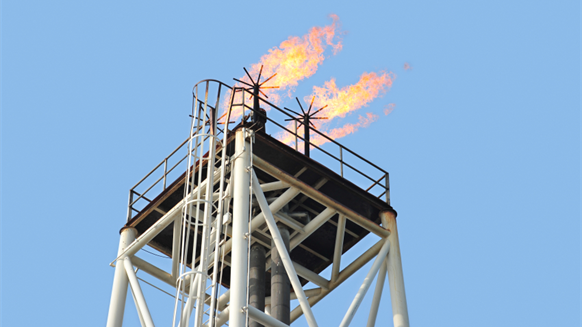 Oil and gas industry groups say EPA's new rules aren't needed as the industry has already made significant headway in cutting methane emissions.
Oil and gas industry groups are calling the Obama administration's final rule to cut methane emissions from U.S. oil and gas production costly and unnecessary. They argue the industry already has made headway in reducing emissions through innovation and improvement in exploration and production methods.
The U.S. Environmental Protection Agency (EPA) on Thursday said it is finalizing new regulations aimed at reducing methane, volatile organic compounds (VOCs) and toxic air emissions from new, modified and reconstructed sources in U.S. oil and gas operations.
The final standards for new and modified sources are expected to reduce 510,000 short tons of methane in 2025, the equivalent of reducing 11 million metric tons of carbon dioxide, EPA said in a May 12 press statement. They also are expected to reduce 210,000 short tons of ozone-forming VOCs in 2025, along with 3,900 tons of air toxins, such as benzene, toluene, ethylbenzene and xylene. These emissions are associated with health issues such as asthma, suspected in causing cancer and other health problems, EPA said.
EPA estimates the final rule will yield climate benefits of $690 million in 2025, which will outweigh estimated costs of $530 million in 2025. EPA also expects benefits to be seen from reductions in VOCs and air toxics, but could not quantify those benefits.
The new regulations will include hydraulically fractured oil wells, some of which can contain large amounts of gas as well as oil, and equipment used across the industry not regulated by the 2012 rules.
Officials with the American Petroleum Institute (API) said Thursday that the EPA has underestimated the costs associated with the regulations. A study conducted by API estimates the new regulations will cost the oil and gas industry more than $800 million per year through 2025, not the $530 million estimated by EPA.
The biggest costs of the regulations for oil and gas companies are the 'onerous' recordkeeping and monitoring requirements, said Howard Feldman, API director of regulatory at scientific affairs, during a conference call Thursday with reporters.
When people are doing measurements at a certain facility, companies will go in and tighten any leaks they find, Feldman explained. This means the amount of methane being emitted is reduced, and frequent testing may not be needed. But Feldman said having to go back regularly to test doesn't make sense and will add to industry costs.
"Companies have the best sense of when to test, and that varies by basin and by situation," Feldman said. The administration's 'one-size-fits-all approach' with the regulations could stifle innovation and investment in new technology, Kyle Isakower, API vice president of regulatory and economic policy, told reporters.
API also said that EPA had cherry-picked what new data they used in their update of emissions. The estimates were modified using new data that came primarily from larger facilities, which have more potential for emissions. This data was applied to all oil and gas facilities. The number of pieces of equipment that could emit methane also was overestimated, Feldman said.
The Texas Independent Producers and Royalty Owners Association said that EPA's own data shows methane emissions from hydraulically fractured gas wells have fallen 79 percent since 2005, and that rapid deployment of fracking and horizontal drilling technologies is the main reason that U.S. greenhouse gas emissions have fallen.
"Further, between 2006 and 2014, 61.4 percent of carbon dioxide emission reductions in the U.S. electric power sector came from fuel shifting toward natural gas," TIPRO said in a May 12 statement, adding that the regulations would only cause strain on the U.S. economy, boost costs for U.S. consumers and U.S. companies, with little or no true environmental benefit.
As part of its effort to control emissions, EPA is issuing for public comment an Information Collection Request (ICR). The ICR is intended to gather a broad range of information, including the types of technologies that could be used to reduce emissions and their associated costs. This information will provide the foundation for developing regulations to reduce methane emissions from existing oil and gas sources, EPA said. EPA expects to receive data from its survey of all owners and operators of existing resources later this year. It expects to conclude all aspects of the ICR in the first part of 2017.
EPA also will issue a voluntary Request for Information to seek information on innovative strategies that can accurately and cost-effectively locate, measure and mitigate methane emissions.
1
2
View Full Article
Generated by readers, the comments included herein do not reflect the views and opinions of Rigzone. All comments are subject to editorial review. Off-topic, inappropriate or insulting comments will be removed.