Nation's Financial Health Key in National Oil Company Behavior
by Karen Boman
|
Rigzone Staff
|
Wednesday, May 11, 2016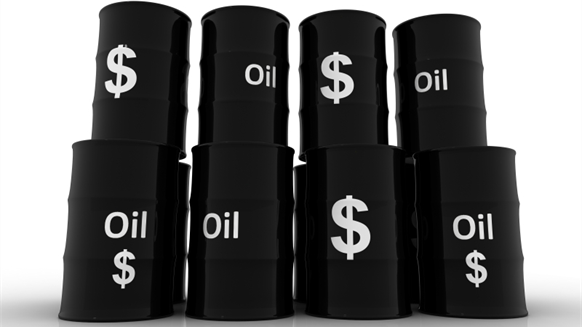 A country's financial health will be a primary factor in determining how its national oil company behaves, industry insiders say.
Going forward, the sustainability of state finances will be the primary driver of national oil company (NOC) behavior, a panelist said this week at the Association of International Petroleum Negotiators (AIPN) International Petroleum Summit in Houston. The NOC either will get dragged down into a state's fiscal crisis, or if the state has financial cushion, the NOC can be given space to retain people and capability.
In the current market, NOCs have become extensions of their governments, and investments are made based on their government's political views, said Nikos Tsafos president and chief analyst of data firm Enalytica, during a panel discussion at the AIPN International Petroleum Summit on how low oil prices have changed the investment strategy of the global oil and gas industry, and what role host government and NOCs are playing in these investments. Panel participants also explored how the role of NOCs has changed in the past 10 years.
The current low oil price environment has prompted some governments to offer incentives for exploration and production, while others have tightened rates to maximize returns. At the same time, international oil companies (IOCs) are overly cautious about pursuing new exploration due to reduced cash flows.
The entire oil and gas industry is struggling with low oil prices, but some NOCs already were having a difficult time prior to the rise in oil prices. Brazilian state energy company Petrobras, once described as the model NOC, is now faltering and likely to drag government down. Other NOCs such as Algeria's Sonatrach and Venezuela's PDVSA also have declined in performance in recent years, the panelists explained.
The major challenge that NOCs face today is rationalizing their assets while holding off the hand of a government seeking funds to run the state, Tsafos explained.
"We know what makes a good NOC: a nation with good financial health, and space from the government to operate," Tsafos said.
The future of NOCs is mirroring the future of petro-states in general. This bifurcation can be seen with states such as Saudi Arabia realizing the NOC model for state funding isn't sustainable. On the other side are states where this funding model already was not working at $100/barrel, and it's really not working at lower oil prices.
A decade ago, NOCs were viewed as the rising dominant players in oil and gas because they had sole access to nearly all the world's oil reserves. Tsafos cited a March 2007 article by the Financial Times that discussed these rising players, the Seven Sisters of the industry. These companies included Saudi Aramco, CNPC, PDVSA, Petronas and Petrobras.
However, the image of the NOC as the dominant player is not accurate for natural gas. Because they couldn't play in many of the world's premiere oil basins, international oil companies focused their investments on natural gas. In the post-Qatar LNG world, investments in LNG projects have been primarily made in the United States and Australia, which don't have NOCs.
"Obviously today, the idea that there is no oil [for IOCs] to find isn't true because of unconventional oil," said Tsafos.
Generated by readers, the comments included herein do not reflect the views and opinions of Rigzone. All comments are subject to editorial review. Off-topic, inappropriate or insulting comments will be removed.