Ireland On Course to Develop Hydrocarbons, Employment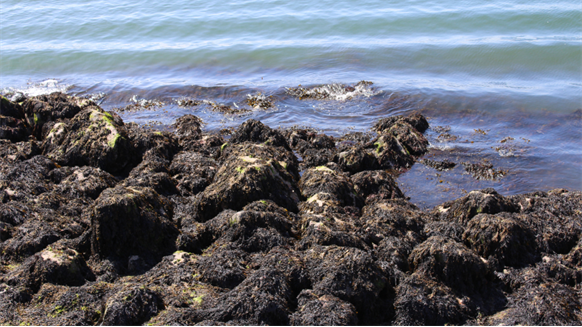 Europa Oil & Gas and Providence Resources leaders discuss the future of offshore Ireland's hydrocarbon industry as new developments take shape in the country.
Ireland's hydrocarbon sector is attracting an array of oil and gas industry giants in its 2015 Atlantic Margin Oil and Gas Exploration Licensing Round, with eight companies receiving new acreage in the southern Porcupine Basin as part of the first phase awards. The second, and final, phase of awards is scheduled for mid-May and will see a range of new acreage awarded to a variety of oil and gas exploration and production firms.
Successful companies in the first awards phase comprised Eni S.p.A., Europa Oil & Gas Holdings plc, Exxon Mobil Corp., Nexen, Scotia, Statoil ASA, Woodside and BP plc.
"The response to the round has been extremely positive, with 43 applications for Licensing Options received by the deadline of September 2015," said Joe McHugh, the Minister of State at the Department of Communications, Energy and Natural Resources, in a government statement released Feb 11.
Hugh Mackay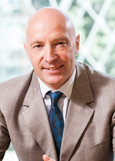 CEO, Europa Oil & Gas
"This is by far the largest number of applications received in any licensing round held in the Irish offshore. At a time of very low oil prices the strong interest in the round is very positive," McHugh added.
"Ireland is a place that [oil and gas companies] ought to be interested in. It's got great geology and amongst the best fiscal terms in the world," Europa Oil & Gas CEO Hugh Mackay told Rigzone.
In addition to praising the technical aspects of the country's flourishing oil and gas sector, the Europa frontman claimed that if oil is found offshore Ireland, then "significant and long-term employment" would follow as a result.
"For long term employment prospects with a large workforce permanently employed, it's during the development phase and that's what could be transformative for Ireland," Mackay said. "If we find something, from discovery to production, seven years is the average. So a lot of jobs, a lot of work initially on construction. Once the fields go into production, there'll be significant and long-term employment during the lifetime of the field and then up to and including the decommissioning. As well as the people that are directly employed, there's all the ancillary work that goes with this, whether that's environmental, helicopters or port facilities."
"Significant Investment" For Ireland Lies Ahead
Mackay is optimistic that the latest Atlantic Margin Round will lead to the creation of a major new hydrocarbon province.
"It sounds like there's going to be significant investment in seismic acquisition this year on the licenses that have already been awarded. And then with the licenses that are going to be awarded in May, there'll be more seismic being acquired for those and out of that may come exploration drilling activity. I would imagine by the end of the decade we may have some discoveries and be thinking about development and that will be transformative," he said.
During the first round of awards, Europa Oil & Gas received a licensing option which it had already mapped on proprietary 3D seismic that was acquired during 2013. Europa has identified three new prospects on its newly awarded LO 16/2, which have combined gross mean un-risked prospective resources of 895 million barrels of oil equivalent (boe), according to a company statement released March 2. Including LO 16/2, Europa now has a 100 percent interest in an estimated 3 billion boe of gross mean un-risked prospective resources across its licenses and licensing options in the South Porcupine Basin.
The next steps on LO 16/2 will be to invest in further technical work to mature the three identified prospects to drillable status, according to a Europa statement in March, and deliver a competent persons report on the asset later in 2016.
Echoing Mackay's views on the future of Ireland's oil and gas industry, Providence Resources plc Chief Executive Tony O'Reilly also told Rigzone that the latest licensing round would lead to the creation of a new hydrocarbon hub, which would result in lots of work offshore Ireland.
"The results of the round far exceeded everyone's expectations both in the number of new license holders as well as the calibre of the companies securing new acreage," said O'Reilly.
"The first phase of the round saw licensing options being offered to companies including ExxonMobil, Statoil, Nexen (CNOOC), Woodside, Eni and BP and it will be interesting to see who the new holders will be when the second phase of the Licensing Round is announced in May 2016," he added.
1
2
View Full Article
Generated by readers, the comments included herein do not reflect the views and opinions of Rigzone. All comments are subject to editorial review. Off-topic, inappropriate or insulting comments will be removed.