COLUMN: Optimism Abounded at OTC 2016, Despite Much Lower Attendance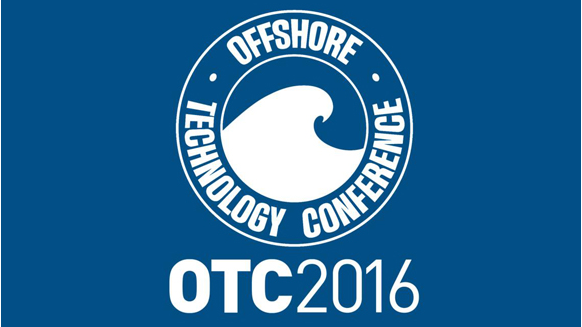 The OTC show was less busy this year, but a definite mood of optimism was detected by Rigzone Editor-in-Chief Jon Mainwaring.
This year's Offshore Technology Conference in Houston was, not surprisingly, the worst attended for many years. Some 68,000 people came to the conference, compared to around 95,000 attendees in 2015.
Even so, the organisers seemed gratified that there were still more than 2,600 companies exhibiting at the show and that they came from 47 countries – compared to just 37 countries in 2015. As OTC 2016 Chairman Joe Fowler said, the world comes to OTC "to make critical decisions, share ideas and develop business partnerships." But it's also true that attending the event is also a good way to sense the mood in the industry.
The sense I got was that there was a good deal of optimism at the show and a feeling that the downturn that has afflicted the upstream oil and gas sector during the last year-and-a-half has already reached its bottom. A key speech given at OTC 2016 was by BP Upstream Chief Executive Bernard Looney, who said that he didn't think the oil price will be "lower forever," adding that "the world needs this industry; half the world still lives in poverty… these people deserve some of the opportunities we take for granted" because of oil and gas.
Jon Mainwaring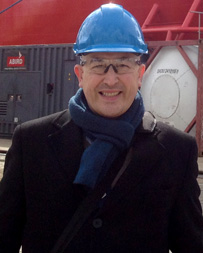 Editor-in-Chief, Rigzone
Mindful of Rigzone's role in helping people to find jobs in the oil and gas sector, we decided to hold several presentations in our booth at the show that were aimed at supporting those who are currently seeking new jobs. Jen Schamble, our recruiting solutions manager, and Valerie Jones, our careers editor, gave excellent presentations on "How to Make the Most of Your RZ Profile" and our "Need-to-Know Guide for Your Oil and Gas Job Search." I chose to research and deliver a talk on five growth areas of employment in oil and gas that mainly looked at how new technologies such as the Internet of Things, Big Data and Cybersecurity are creating new jobs in the energy sector.
It should be remembered that OTC is primarily a technology conference, and there were plenty of new technologies on display during the show. The digital oilfield is moving into new areas such as the "Digital Twin" and the harnessing of the true power of data and analytical methods. Indeed, if the industry is to remain sustainable for decades to come it will need to embrace more digital technologies.
So, it was nice to see from the show floor how certain oilfield services firms are using interactive technology to demonstrate their own products and services.
I enjoyed the show more than in previous years. That could have been because fewer people meant I didn't get shoulder-barged as much when rushing from one meeting to another. It could also have been because I was much busier this year. Or it could have been because most of the people I met were upbeat about the sector's prospects. Only time will tell for sure!