OTC 2016: Preventing Dropped Objects on the 'Giant Vibrating Machine'
by Matthew V. Veazey
|
Rigzone Staff
|
Thursday, May 05, 2016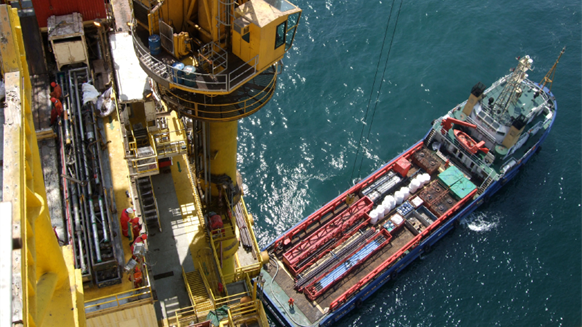 Four-step awareness program designed to help rig crews make dropped objects incidents less common.
What do tools, drill pipe, five-ton top drives, bolts and even rust and tar have in common? They're just some of the items that can become dislodged from the derrick of an offshore drilling rig and fall onto workers below.
"All these areas have bits and pieces hanging from a height above where people are working, and a drilling rig is basically a giant vibrating machine so it shakes things loose," said Richard Upshall, executive chairman of OES Oilfield Services Group, which has developed a system for bolstering dropped objects prevention.
"The dropped objects incident rate is very high on them so that's why there's all this focus on drops in the offshore sector," continued Upshall, speaking at the 2016 Offshore Technology Conference in Houston, where his company won a Spotlight on New Technology award for its Dropped Objects Prevention Programme (DOPP). "Also, add in waves, wind and human error, and it makes it a very hostile environment. Even secondary retention (to hold light fittings and other objects in place) can fall if not fitted correctly."
Dropped objects inspections occur at various intervals on drilling rigs, but the quality of inspections can be very inconsistent, Upshall noted. "A team will come in and identify all potential hazards that they can," he said. "It's very manual, very labor-intensive, and also very reliant on you trusting that the man did go all the way up to the top of the drilling derrick" and checked bolts, warning lights and other items.
"You have to be aware of the potential of dropped objects on a permanent basis," added Enis Suleyman, OES' chief operating officer and a member of the DOPP development team.
According to OES, the DOPP awareness program – delivered to all rig personnel via classroom and onsite hands-on training – comprises the following steps:
Reviewing a company's drops literature, policy and training
Conducting a rig-specific dropped object evaluation
OES personnel conduct a dropped objects survey with a tablet-based software application that incorporates radio frequency identification (RFID) technology
The crew receives a tablet containing data from the survey, allowing them to continue regular dropped objects monitoring
The DOPP tool is meant to do more than just help rig personnel follow – and build upon – a more rigorous dropped objects inspection plan, said Suleyman.
"It's a much more thorough itinerary," he added. "It's a full framework on how to perform specialized inspections. It's a 'Big Data' solution. It captures detail on a very granular basis, and that can be manipulated to help oil companies strategize. All of that data can be used for trend analysis."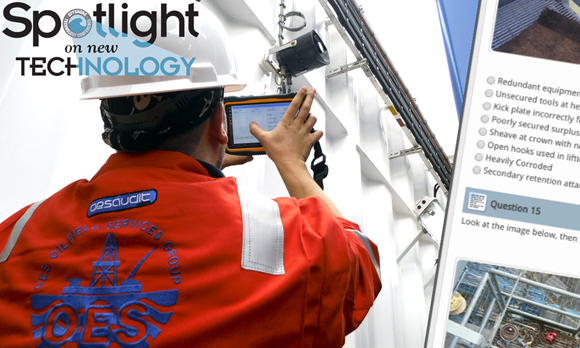 Source: OES Oilfield Services Group
Generated by readers, the comments included herein do not reflect the views and opinions of Rigzone. All comments are subject to editorial review. Off-topic, inappropriate or insulting comments will be removed.