OTC 2016: Egypt to Offer Blocks, Zhor Project Creates 5,000 Jobs
by Chee Yew Cheang
|
Rigzone Staff
|
Tuesday, May 03, 2016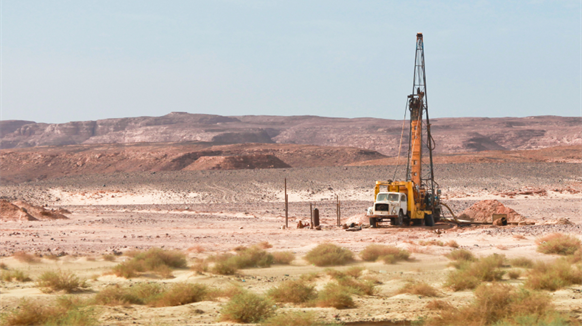 Egypt plans to offer 28 blocks for bidding by foreign oil and gas companies in the coming weeks, the Minister for Petroleum and Mineral Resources says.
Egypt, boosted by the recent success with the offshore Zohr gas project in Shorouk concession, intended to offer 28 blocks for bidding by foreign oil and gas companies soon, Tarek El Molla, the country's Minister of Petroleum and Mineral Resources said Tuesday at the Offshore Technology Conference (OTC) 2016 in Houston.
"We are going to call a new bid round for 28 blocks ... in the coming few weeks," the Minister indicated. He told Rigzone after the session that the blocks are located in the Gulf of Suez, Red Sea, Desert Western, Desert Eastern and Desert Mediterranean.
Egypt has over the last two and a half years signed 66 agreements for new upstream oil and gas blocks, securing a minimum commitment of $14 billion.
Italy's Eni S.p.A. signed an agreement with the Egyptian authorities to develop the Zohr field in February, with first gas targeted for late 2017, slightly over two years after the discovery. Gas production from Zohr is expected to be progressively ramp up to around 2.65 billion standard cubic feet per day (Bscf/d) or 75 million standard cubic meters per day (MMscm/d) by 2019.
"Zohr discovery has raised foreign oil companies' interest and attract investment potential in (offshore Egypt's) deepwater areas," he said, adding that it was a feat for the project to achieve first production 28 months after discovery, something that normally takes 6 to 8 years worldwide.
Giving an update on the Zohr project, the Minister said 20 wells will be drilled, including 6 during the first phase, and these wells will be tied in to three major pipelines connected to the shore that is located approximately 124 miles (200 kilometers) away.
The development of the Zohr gas project is expected to create several thousand jobs.
"Not less than 5,000 jobs during the construction, (but these are) not permanent jobs. I am talking about construction jobs, after that I am not sure. We have already got a good number (hired by) the operating company," Tarek El Molla said in response to Rigzone's query.
Meanwhile to enhance Egypt's attraction as an investment destination, the government has reduced arrears to foreign oil and gas companies by 52 percent since 2011/2012.
"We are addressing the historical debts, our arrears ... we brought them down by half. It used to be $6.3 billion and it's $3 billion now (end 2015). And work is still in progress to reduce them further," the Minister said.
Egypt, currently the world's 15th largest gas producer and with the 16th largest gas reserves, is also revamping the domestic gas law as part of a substantial reform in the country's gas sector. The proposed law mandates the creation of an independent regulator, with the legislation pending ratification by parliament.
Generated by readers, the comments included herein do not reflect the views and opinions of Rigzone. All comments are subject to editorial review. Off-topic, inappropriate or insulting comments will be removed.
RELATED COMPANIES