OTC 2016: Getting Ahead By Turning Relationships into Sponsorships
by Valerie Jones
|
Rigzone Staff
|
Tuesday, May 03, 2016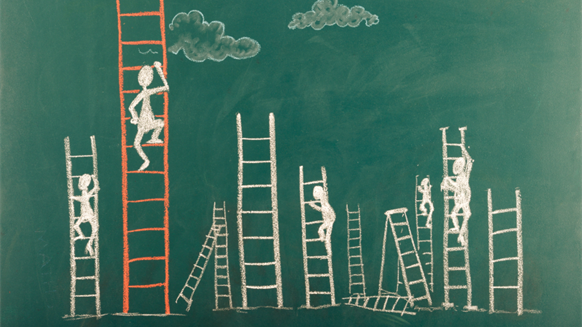 An Offshore Technology Conference panel identifies the importance of sponsorship in today's oil and gas industry.
While innovation and new technologies are typically the focal points of the Offshore Technology Conference (OTC), hence this year's theme Endless Innovation, a recurring reference to topics related to careers and market climate played a role in several conference panels, presentations and conversations.
One such panel discussion explored the significance of sponsorship, specifically as it relates to women in the industry.
Martha Feeback of Catalyst, a nonprofit organization focused on expanding opportunities for women in business, shared some statistical based insight regarding the gender bias that exists among male and female leaders. For example, being assertive, aggressive and ambitious – what Feeback refers to as the 'three As' – are traits typically seen as positive in male leaders, but negative in female leaders.
When it comes to promotions, Feeback said women are typically promoted based on performance while men are often promoted based on their potential. And while women typically have more mentors than men, men's mentors are more senior in the company. While mentoring is important, sponsorship is really the key.
For these reasons and others, panelists (Ann Pickard, KBR; David Redeker, FORE the People Solutions, LLC; Jennifer Hartsock, GE Oil and Gas; Elohor Aiboni, Shell; and moderator Katie Mehnert, Pink Petro) explained how women can build effective support systems in today's oil and gas industry.
"Sponsorship is all about taking risks. It's about the sponsor taking risks on the individual they sponsor and it's about the person being sponsored taking risks in their own career," Mehnert said.
In response to one attendee's question about how a worker should proceed when his or her sponsor is no longer with the company – not uncommon considering the workforce reductions we've seen in the last year-and-a-half – the panelists all agreed that just because a sponsor leaves, their networks and connections do not. And it may actually be beneficial to the individual being sponsored as they can be introduced to further opportunities outside of their current position or company.
A person's network can never be too large; however, how a person manages their network is important.
"You don't want to have superficial relationships," said Hartsock. "While your network itself can be very large, focus on the depth of relationship for certain people. You certainly want someone who will put their political capital on the line for you behind closed doors."
She suggests you foster those deeper relationships only a few at a time as a way to keep them genuine.
"The network itself can be very large, but when it comes to people with whom you'd like to concentrate on building a relationship with as a possible sponsor, the fewer at a time is probably better," she said.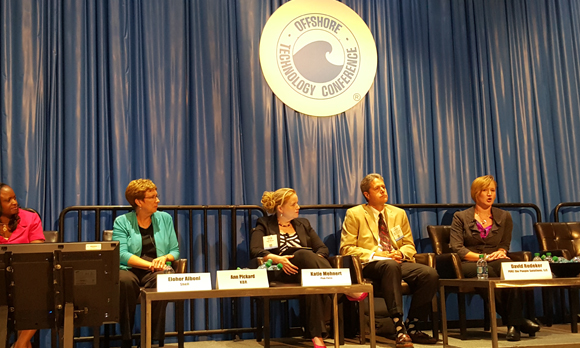 OTC panelists pictured (l-r) are: Elohor Aiboni, Shell; Ann Pickard, KBR; Katie Mehnert, Pink Petro; David Redeker, FORE the People Solutions, LLC; and Jennifer Hartsock, GE Oil and Gas.
Generated by readers, the comments included herein do not reflect the views and opinions of Rigzone. All comments are subject to editorial review. Off-topic, inappropriate or insulting comments will be removed.