EC225LP Helicopters Grounded in UK, Norway after 13 Killed in Crash
|
Saturday, April 30, 2016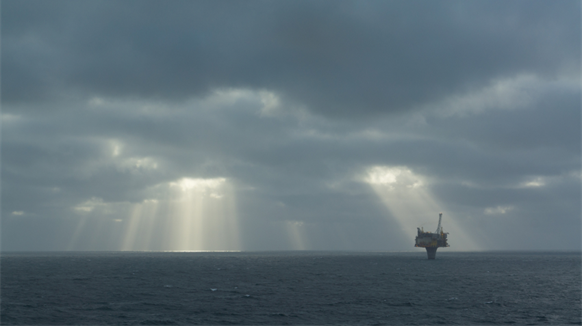 UK Civil Aviation Authority joins Norway in banning EC225LP helicopter flights, as Statoil confirms that employees from Halliburton, Aker Solutions, Schlumberger, Welltec and Karsten Moholt were on the flight.
Norwegian police have confirmed that 13 people on board a CHC Super Puma helicopter that crashed Friday near Bergen are presumed dead, according to an update on Statoil's web site Saturday.
Statoil also confirmed that one of its employees was aboard the aircraft, as well as personnel from Halliburton, Aker Solutions, Schlumberger, Welltec and Karsten Moholt. The helicopter's passengers had been working on an assignment for Statoil at the Gullfaks B platform in the North Sea and were on their way to Bergen, when the aircraft went down outside the municipality of Turøy in Fjell.
The media in Scotland is reporting that a 41-year old man from Aberdeenshire, Scotland is among the dead.
Meanwhile, the UK Civil Aviation Authority has issued instructions to stop any commercial passenger flights by UK operators flying Airbus EC225LP helicopters following similar action taken by the Norwegian CAA. Norwegian television footage showed what appeared to be a rotor blade falling from the helicopter before it crashed.
Airbus Helicopters said it was in agreement with the decision taken to put all commercial EC225LP passenger flights on hold, in a statement issued April 29. The firm also stated:
"At this point in the investigation, we do not have any information that allows us to understand the causes of the accident that involved the aircraft's rotor being detached, nor to make any links to events that have occurred previously.
"Airbus Helicopters is participating in the on-going investigation and two technical experts are currently on their way to Norway to provide their assistance to the local authorities. In the frame of the investigation, information related to the background of the aircraft is being gathered. The preliminary elements of the inquiry should become available in the coming days."
Generated by readers, the comments included herein do not reflect the views and opinions of Rigzone. All comments are subject to editorial review. Off-topic, inappropriate or insulting comments will be removed.