Five Jobs Set to Grow in Oil, Gas: Decommissioning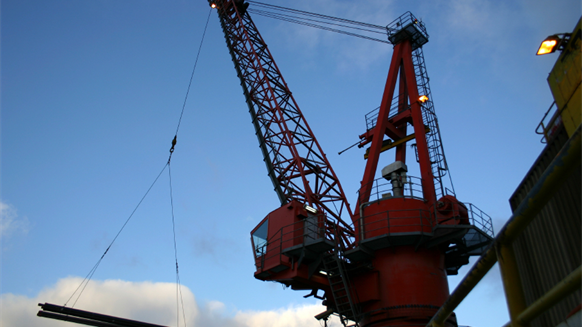 In the final installment of our series of features examining five potential areas of growth within oil and gas where employment could take off, we look at opportunities in the decommissioning industry.
Ina series of articles examining areas of employment growth in the oil and gas industry, Rigzone has so far examined opportunities within the Internet of Things, Big Data, cybersecurity and remote inspection subsectors. In this final part we take a look at the decommissioning market.
With many oil and gas fields around the world coming to the end of their life, decommissioning activity – largely driven by government regulation – is already beginning to grow significantly. This represents a major opportunity for firms that supply engineering/construction services to the offshore sector – particularly providers of heavy lift vessels.
The North Sea alone represents a decommissioning market between 2016 and 2040 that could amount to between $70 billion and $82 billion, according to a report released in February by Douglas Westwood: "North Sea Decommissioning Market Forecast 2016-2040". During the 2019-2026 period, the UK North Sea industry will see the removal of some 144 platforms, according to the consultancy, which points out that the low oil price environment and ages of platforms are key drivers of decommissioning activity on the UK Continental Shelf (UKCS).
In the short term, industry body Oil & Gas UK pointed out in its Activity Survey 2016 that 21 fields ceased production on the UKCS last year – even though the industry had anticipated only 14 fields would stop producing. A further 80 fields in the UK are expected to cease production over the next five years.
So far, the previous two years has seen decommissioning spend on the UKCS at around $1.45 billion per year, but Oil & Gas UK expects this to start growing significantly – to more than $2.9 billion in 2017.
Job Opportunities
Many people currently working in the offshore supply chain in mature basins, such as the North Sea, will soon find their roles start to encompass decommissioning work. With capital spending on new and existing fields on the UKCS set to fall sharply, decom spend is expected to overtake capital expenditures in 2019, according to Wood Mackenzie. Consequently, oilfield engineering firms are likely to refocus their staff onto decom projects.
One example is the 10-year decommissioning of the Royal Dutch Shell-operated Brent oilfield in the UK North Sea. Being one of the first major fields to be decommissioned in the UK North Sea, this project is likely "to create and sustain thousands of full-time UK jobs… for years to come," Shell has said in a statement.