Five Jobs Set to Grow in Oil, Gas: Remote Vehicle Inspection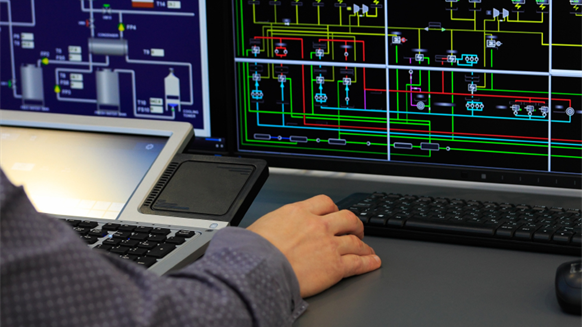 In the latest installment in our series examining potential areas of growth within oil and gas where employment could take off, we take a look at job opportunities presented by ROV and UAV inspection.
In a series of articles examining areas of employment growth in the oil, Rigzone has so far focused on the Internet of Things, Big Data and cybersecurity. Here, we take a look at ROV and UAV inspection.
One way in which the offshore oil and gas industry is seeking to reduce costs and improve the safety of personnel is through the use of remotely piloted vehicles. Beneath the waves the industry is using submersible remotely-operated vehicles (ROVs) while, increasingly, unmanned aerial vehicles (UAVs or "drones") are flying around offshore platforms to check their structures.
The market for ROVs is set to increase by approximately 19 percent during the 2014-2019 period, according to Douglas Westwood, which forecasts that 1,176 ROVs will be in use in 2019. In 2014, there were 983 ROVs in work. But in the very short term, the consultancy expects the global ROV market to contract in value this year before beginning to recover in 2017 due to the current oil price downturn.
Meanwhile, Sky Futures COO Chris Blackford said his market – where drones fitted with cameras and other sensors are used to perform inspections of oil and gas assets – is growing very quickly indeed.
"With the low oil price remaining the market is really changing quickly and shaping itself to be more aligned to new tech, [which is] great for us," he told Rigzone.
"I would say our market is growing at least 500 percent per year with this increasing as we build out our footprint."
Blackford said that oil and gas companies are now asking his firm to provide a "global inspection solution" that uses drones and the company's software. These companies do not want to compromise on safety, so using drone inspection makes better sense than asking, say, suppliers of rope-access inspection teams to cut costs.
"By using our technology over all their assets, they build compound savings whilst at the same time increasing safety (reducing risk) and making their assets more efficient and reliable, and therefore helping improve their bottom line. With the oil price, potentially, never going above $80 again, the way to stay highly profitable, safe, competitive and efficient is to reduce overheads and embrace technology," Blackford pointed out.
One sign of how well Sky Futures is doing is that offshore helicopter operator Bristow Group made a $4.2-million investment in the firm in February.
"This agreement is [an] example of how Bristow is taking proactive steps to differentiate itself and capitalize on strategic growth opportunities that are aligned with our core values and competencies," Bristow's CEO said at the time.
Other UAV companies are also getting involved in providing inspection services to the oil and gas industry. Cyberhawk Innovations, for example, recently completed its first oil and gas contract in the Gulf state of Qatar, where it inspected flares some 445 feet high at an onshore oil and gas refinery.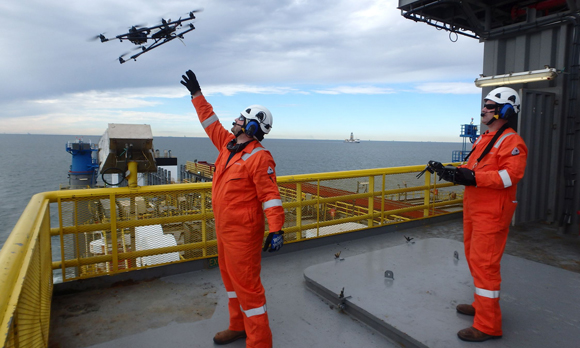 One of Sky Futures' drones in operation
1
2
View Full Article