COLUMN: Technology is the Key to a Sustainable Oil, Gas Industry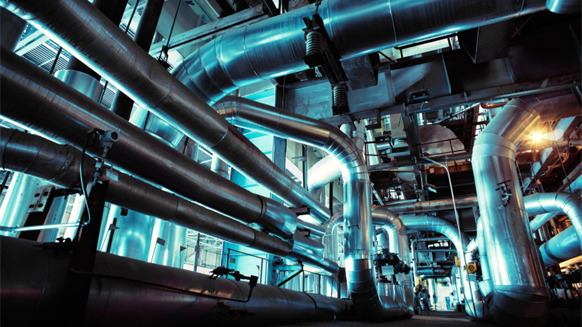 Rigzone Editor-in-Chief Jon Mainwaring mulls the wisdom of Norway's energy leaders ahead of this year's Offshore Technology Conference in Houston.
Oil and gas professionals from around the world will converge on Houston on May 2 for what has long been the industry's biggest event: the annual Offshore Technology Conference. How well attended the show is this year is likely to reflect current sentiment in the sector, so there will be plenty of fingers crossed that attendance is at least as large as the 94,700 people who visited Houston's NRG Park last year.
It's been more than 18 months since the price of oil started to slip below $100 per barrel, beginning a steady decline to below $30 early this year. But recent weeks have seen a sustained recovery in the price to more than $45 per barrel, which is leading some to feel upbeat about the sector's prospects later on in the year.
Yet people who work in the oil and gas sector should not get their hopes up that oil will return anytime soon to the levels seen before the price collapse. A lot has changed in the downturn's aftermath. Iran's coming in from the cold – and turning its pumps on; slowing economic growth in China, as well as a couple of other BRIC countries as well; and Brexit uncertainty – the worry that the UK will vote to leave the European Union – may all combine to send the oil price back down again soon enough.
Jon Mainwaring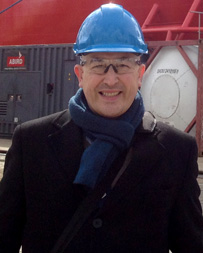 Editor-in-Chief, Rigzone
So, it makes sense that the industry looks to reinvent itself for a continuing lower oil price environment. And in early April I heard two significant figures from the Norwegian energy sector say just that at the Subsea Valley conference in Oslo.
Norwegian Energy Minister Tord Lien made some kind of pun, which I'm afraid to say was lost in translation, about there being little added value in the Norwegian oil and gas industry from "having more than sixty different shades of yellow" in the petroleum sector. I think what he was getting at was that the industry employs too many different ways to explore for and extract hydrocarbons from the Norwegian Continental Shelf; so perhaps it is finally time for the sector to start a serious push to standardise on equipment and processes.
"The industry has to continue its efforts to be more efficient, improve productivity and reduce costs. Standardisation, new technologies, smarter solutions, new business models, eliminating unnecessary bureaucracy are some of the keys to success," Lien said.
One oil company that has in the fairly-recent past demonstrated its keenness on standardisation, thanks to its "fast-track" approach to field development, is the Norwegian oil company Statoil. Its CEO, Eldar Saetre, who shared a platform with Lien at the Oslo event, spoke of the lower oil price representing "a unique opportunity to fundamentally reset our industry and to create… sustainable change."
Under his leadership, Statoil is being reset "to become much more fit-for-purpose, fit-for-the-future, ensuring that we are well prepared for a low oil price environment for as long as it may last this time and for whenever it occurs again."
Saetre set out three priorities: faster and deeper cost reductions; a next-generation portfolio of field developments where every project works at a breakeven level of below $50 per barrel; and capturing when it comes the eventual upturn in oil and gas prices. Technology, innovative solutions and Statoil employing the best engineers it can find are crucial to these plans, Saetre said.
Which brings us to the world's largest offshore conference: OTC. It's all about technology, so it's a great place for the oil and gas industry's leaders to find what's needed to make sustainable profits in a $50-per-barrel world.