GE Focuses on Digital Technology amid Downturn
by Karen Boman
|
Rigzone Staff
|
Friday, April 29, 2016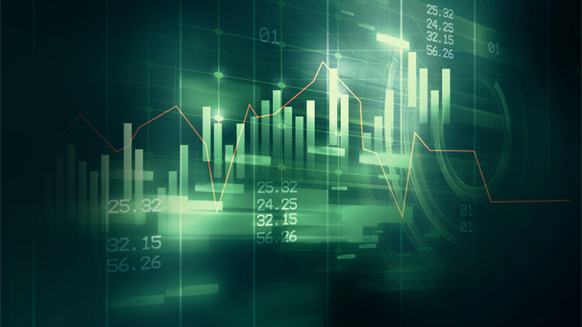 GE Oil & Gas continues technology investment through downturn, with a focus on digital technology for offshore operations.
The oil and gas industry will need to go digital to continue meeting the world's ever growing need for energy in better, more efficient ways, according to GE Oil & Gas. GE Oil & Gas is seeking to harness the power of data and analytics to help the industry optimize offshore operations through tools such as Predix, SeaLytics and SeaOnyx.
According to BP plc's Technology Outlook through 2050, digitalization will have a huge impact on how and which available fossil fuels are developed. Digital technologies such as sensors, data analytics and automated systems, stand out as the leading ways to reduce costs in times of low oil prices, revenues and capital spending, BP said.
"Digital technology has particular potential to drive far-reaching change because it offers multiple opportunities to make energy supply and consumption safer, more reliable, more efficient and more cost competitive," BP said in the November 2015 report.
GE's deep domain expertise in machines and industry, as well as its industrial scale and security, uniquely positions the company at the interaction of machines and software, Bob Judge, product management leader for GE Oil & Gas' drilling systems business, told Rigzone in a statement.
"We enable better, quicker decision-making aimed at outcomes such as increased uptime, cost efficiency, productivity and operational flexibility," said Judge.
The ability to develop innovative and more sophisticated technology will allow customers access to new data-driven solutions; GE is leveraging the GE Store to drive competitive advantage across its boundaries. Judge notes that GE's blowout preventers leverage systems adapted from GE's power, aviation, health care and inspection technology businesses.
"By moving from a break-fix model to planned based on predictive analytics and component performance data, GE helps customers reduce unnecessary maintenance, improve BOP uptime and improve cost forecasting," said Judge.
Over the past three years, the company has invested $1 billion in a software center in San Ramon, California, focused on advancing the "Industrial Internet", a combination of GE's capabilities in data analytics and its understanding of how equipment is used, which can be translated into physical models, Judge said.
In January of this year, GE launched its new oil and gas digital solutions business to focus on this area. GE Oil & Gas CEO Lorenzo Simonelli said in a Jan. 28 press statement that digitization has become not only a competitive differentiator but increasingly, a necessity. This investment is on trend with the oil and gas industry's exploration of emerging technologies, including digitalization. In April, DNV GL announced it would fund 43 new joint industry projects in 2016, in addition to launching a new Step Change innovation program, to help customers leverage opportunities from digitalization.
GE to Debut New BOP Technology at OTC 2016
The current downturn in oil prices, which has prompted massive industry-wide layoffs and spending cutbacks, means that many oil and gas companies are not looking to invest in new technology. But GE Oil & Gas is continuing to invest in technology solutions through the downcycle, including its new SeaPrime I Subsea MUX Blowout Preventer (BOP) System.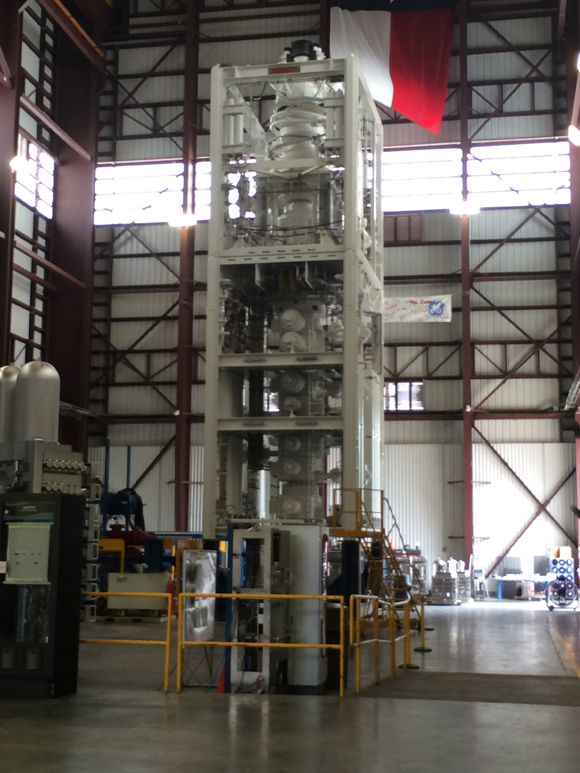 GE Oil and Gas Stack with SeaPrime I system
GE will debut the SeaPrime BOP next week at the 2016 Offshore Technology Conference (OTC) in Houston. The SeaPrime I system is designed to operate up to eight cavity stacks – meaning it can be used for both the 20K and 15K systems. One of several GE technologies being launched at OTC, SeaPrime uses system redundancy to reconfigure hydraulic functions while remaining subsea, and delivering three times more availability than existing systems. Featuring two pods, the system allows drilling contractors to keep drilling if components of one POD fail.
"The GE SeaPrime I system is designed to provide industry-high levels of reliability and availability, which is truly establishing a new threshold for drilling performance," Judge stated.
GE shares the goals established in Safety and Environmental Management Systems (SEMS) I and II to enhance safety and promote consistent practices in offshore drilling. Developed in response to the 2010 Deepwater Horizon incident, SEMS established performance-based standards for the industry to maintain an active integrated program for safety and environmental management that empowers workers to participate in safety management decisions.
1
2
View Full Article
Generated by readers, the comments included herein do not reflect the views and opinions of Rigzone. All comments are subject to editorial review. Off-topic, inappropriate or insulting comments will be removed.
RELATED COMPANIES