Fatal Helicopter Crash Offshore Norway, 13 On Board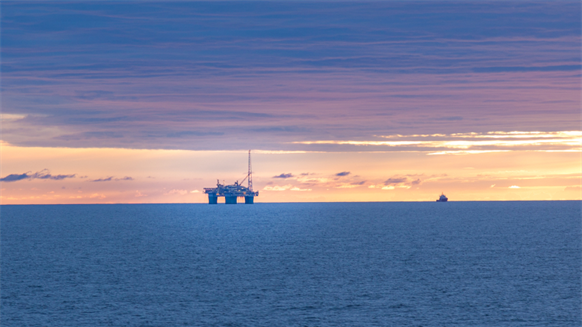 Statoil confirms that a helicopter carrying its crew from the Gullfaks B oil platform has crashed while en route to the Bergen airport.
A helicopter carrying a Statoil crew from the Gullfaks B oil platform has crashed while en route to the Bergen airport on the West Coast of Norway.
"I can confirm that a helicopter operating for Statoil … on a flight from the Gullfaks field to Bergen airport has crashed," said a spokesperson for the company.
The spokesperson told Rigzone that 13 people were on board the helicopter when it crashed. All on the craft were Norwegian, except for one British and one Italian national, according to information from the rescue coordination centre. So far, 11 persons have been confirmed deceased by local police officials.
Statoil confirmed that the crashed Eurocopter EC225LP was operated by CHC Helicopter, which is owned by U.S. private equity firm First Reserve. The Norwegian energy company stated on its website that it has temporarily grounded all equivalent traffic helicopters and that it had mobilized its entire emergency response organization to deal with the incident. Petroleum Safety Authority Norway (PSA) also confirmed Friday that it was responding to the accident.
PSA refused to elaborate on its comment when contacted by Rigzone.
Live pictures on Norwegian television showed smoke rising from the crash site, with pieces of red debris visible on one rocky outcrop.
"This is tragic news from Norway. We await further information and are following events closely. In the meantime our immediate thoughts go to the family, friends and colleagues of those involved in this incident," said Mick Borwell, health, safety and environment policy director with Oil & Gas UK.
Norway's Prime Minister Erna Solberg said in a translated statement on twitter that reports of the helicopter crash offshore Norway were "horrifying."
Following news of the incident, the Norwegian Civil Aviation Authority issued an immediate security directive to ban all flights for EC225LP helicopters.
"The ban applies until further notice," the CAA said in a translated statement on its official website.
In 2013, a CHC Eurocopter AS332 crashed off the coast of Sumburgh in the U.K while traveling from the Borgsten Dolphin oil platform. The accident killed four of the passengers, with 14 other passengers being rescued. In 2012, two EC225LP helicopters crashed May 10 and Oct. 22, offshore Aberdeen and the Shetland Islands, respectively.
Reuters contributed to this article.
Generated by readers, the comments included herein do not reflect the views and opinions of Rigzone. All comments are subject to editorial review. Off-topic, inappropriate or insulting comments will be removed.