Q&A: Industry Must Be Proactive in Attracting Future Workforce
by Valerie Jones
|
Rigzone Staff
|
Wednesday, April 27, 2016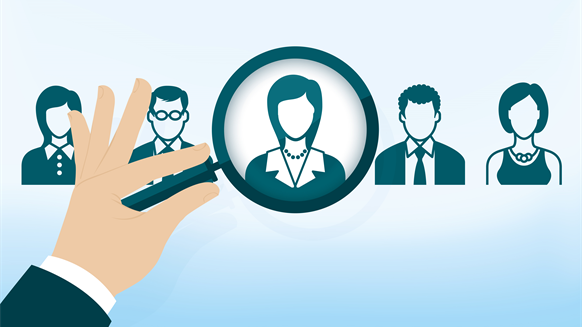 Deloitte's Anne Taylor addresses current and future workforce challenges in the oil and gas industry.
When Anne Taylor's mother suggested she enter into the field of engineering, she wasn't sold at first.
"My mother wasn't an engineer nor was anyone in my family," Taylor told Rigzone. "I didn't know what it was and had no interest in it until she introduced me to someone who was a mechanical engineer."
Anne Taylor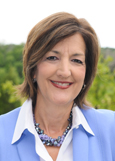 Vice Chairman & Houston Managing Partner, Deloitte
For Taylor, that made the difference.
"It made it real to me – I think that's true for most kids. They need to understand what the job looks like, what you do every day…"
She went on to earn both a bachelor's and master's degree in civil engineering and a master's degree in engineering. Much like Taylor, who currently serves as vice chairman and Houston managing partner of auditing and consulting firm Deloitte, many young people are introduced to the industry in a similar fashion. Taylor took some time to discuss with Rigzone the current challenges facing the industry's workforce and how to address such issues.
Rigzone: With the industry's move toward digitization, will there be more of a demand for tech workers?
Taylor: Absolutely. Digitization has already begun to increase the need for operational flexibility and optimization in every field; even fields such as human resources need analytics. Even things that seem like they're back office – like finance – are all areas that need analytics today. It's clear in this industry as well as other industries that we've seen a demand for technologies and software. What's interesting in particular is that's a field that appeals to a lot of our next generation of employees, so I think there's a good opportunity in this industry to attract millennials in a lot of areas that are going to grow going forward.
Rigzone: What are your thoughts on graduate recruitment during the oil and gas industry downturn?
Taylor: I feel like it would be a huge mistake to not focus on graduate recruitment at any point in time. I think we've learned from past downturns: once you turn off the spigot of talent, it's hard to catch up at a later point. If you turn off the spigot, some years down the road, you can't just insert talent at that experienced level. With a large population of retiring baby boomers, particularly in engineering fields, they'll need to be replaced. They may not be replaced at the same rate, but they will need to be replaced.
Rigzone: What collaboratively needs to happen between schools and industry employers to address the need for more STEM (science, technology, engineering and math) workers? For more women and minorities?
Taylor: One thing that can be done collaboratively is to work to the natural interest that most kids have in math and science and I think that applies to women and minorities … and ensure they maintain that interest. I think that requires having effective opportunities not only to have teachers in the school, but have professionals and others who augment what happens in the academic curriculum with real life opportunities to see what that curriculum means in action. It gets exciting to see what it means to be an engineer, not just solve math problems. It's more real when companies allow kids to see it at the workplace. It becomes more real when professionals come into a workplace, particularly young professionals, and talk about what they actually do. When those professionals are minorities or women, it changes the entire landscape for kids who have never known any women or minorities who are engineers or computer scientists.
Rigzone: What can industry employers do to help bridge the gap between generations in the current workforce?
Taylor: One thing I think is really effective is when we put into place some programs of reverse mentoring. We put together programs to connect experienced workers with new employees and cross train workers. Millennials can give me guidance on certain tools and they're very eager to be mentored on a number of subjects. Reverse mentoring programs can be effective and create relationships. Relationships are really what it's all about in terms of being able to share knowledge and information. Hierarchy is not very attractive to a lot of millennials. By creating teams and putting together people not bounded by those types of structures, it's attractive to millennials. I think that works as well in terms of the things that all generations can learn from each other.
Generated by readers, the comments included herein do not reflect the views and opinions of Rigzone. All comments are subject to editorial review. Off-topic, inappropriate or insulting comments will be removed.