European Energy Giants Post Profits in 1Q 2016
by Andreas Exarheas
|
Rigzone Staff
|
Wednesday, April 27, 2016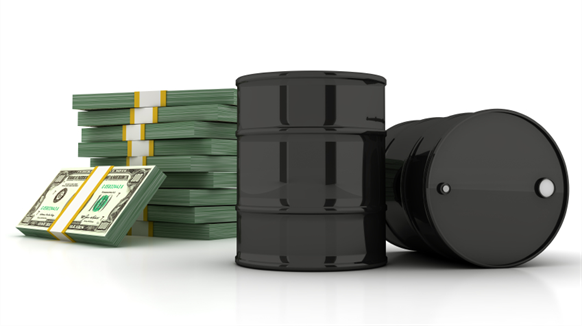 Statoil and Total both post profits in 1Q 2016, despite continued low oil prices.
Norway's Statoil ASA and France-based Total S.A. both posted profits in the first quarter of this year, despite continued low oil prices.
Statoil's adjusted earnings after tax amounted to $122 million in 1Q 2016, beating an average forecast from 12 analysts surveyed by Bloomberg which predicted a $125 million loss for the period. The Norwegian energy firm posted a loss of $1.5 billion in the previous quarter and a profit of $902 million in the first quarter of 2015.
In its first quarter results statement, Statoil said that its organic capital expenditures for 2016 are estimated at around $13 billion, down from $14.7 billion in 2015, with around $2 billion earmarked for exploration. Statoil also warned that it expects to deliver efficiency improvements with pre-tax cash flow effects of around $2.5 billion from this year.
Statoil delivered equity production of 2.05 million barrels of oil equivalent per day in 1Q 2016, which was roughly two percent higher compared to the first quarter last year. Higher production than expected in Norway helped Statoil's profit beat expectations, according to a research note from Jefferies Group LLC.
The company's equity production for 2016 is estimated to be lower than the 2015 level due to Statoil's "value over volume-approach". Scheduled maintenance activity is estimated to reduce quarterly production by approximately 55,000 boepd in the second quarter of 2016. In total, maintenance is estimated to reduce equity production by around 60,000 boepd for the full fiscal year 2016, which is higher than the 2015 impact.
Commenting on the results, Eldar Sætre, president and CEO of Statoil ASA, said in a company statement:
"The industry is facing challenges. However, I am pleased to see progress consistent with the priorities we presented in February. We have a firm plan to improve efficiency and make faster and deeper cost reductions. We are radically improving our project break evens and we are on track to re-set costs and thereby impact the parameters that we can control."
Total's upstream division registered an adjusted operating income of $142 million in 1Q 2016, which marked a reduction on profits from the previous quarter of $405 million. The company's profits this time last year amounted to $1.5 billion.
Total stated in its 1Q results that it is "continuing its efforts to reduce its cash breakeven" and revealed that it is targeting "a level of organic investments of less than $19 billion in 2016". The group had stated in 2015 that it would reduce its investment to $20/21 billion in 2016, before "returning to a sustainable level of $17-19 billion from 2017 onwards". Total's capital expenditures hit a peak of $28 billion in 2013.
The group's hydrocarbon production in 1Q 2016 was 2.4 million boepd, up four percent from this time last year. Total has stated that production in the second quarter will benefit from recent start-ups but will be impacted by "normal levels of seasonal maintenance". Production is expected to increase by four percent in 2016, with the start-up of Angola LNG expected by mid-year and Kashagan by year-end.
Commenting on the results, Total Chairman and CEO Patrick Pouyanne said in a company statement:
"The upstream portfolio benefitted from the lowest technical costs among the majors. In line with the objectives announced in February, the segment is growing strongly with a four percent production increase driven by the ramp-up of nine projects brought on stream in 2015 and the start-up of Laggan-Tormore and Vega Pleyade this quarter."
Bloomberg contributed to this article.
Generated by readers, the comments included herein do not reflect the views and opinions of Rigzone. All comments are subject to editorial review. Off-topic, inappropriate or insulting comments will be removed.
RELATED COMPANIES