Oilfield Services Companies Strive to Survive in North Sea
by Andreas Exarheas
|
Rigzone Staff
|
Thursday, May 05, 2016
Oil and gas activity levels are falling across the North Sea, with the upstream industry expected to reduce its spending in the region by billions of dollars this year, according to a recent report from industry body Oil & Gas UK.
This drop in activity is bad news for oilfield services companies who depend on exploration and production firms for work and income.
In an effort to cope with the effects of the lower oil price environment on the North Sea, Technip S.A. is "streamlining [its] business through cost cutting, improving processes and working very close with [its] clients and subcontractors to eliminate non value adding activities," Knut Boe, president of North Sea Canada at Technip, told Rigzone.
"We can already see that this is working, making previously non-economic projects move again. The fact that we have a very strong backlog helps us through this transition phase to be able to operate in a lower oil price environment," he added.
Knut Boe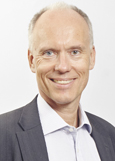 President of North Sea Canada, Technip
The Paris-based engineering company's focus on cost cutting led to the announcement of 6,000 layoffs in July of last year, which will be implemented by 2017. Boe emphasized, however, that no further staff reductions were scheduled at the time of writing.
"In line with the group's overall restructuring plan, launched in July 2015, we have restructured our operating centers in Aberdeen, Stavanger and Oslo. No further action of this kind is planned at this stage," he said.
Technip's Boe also outlined the importance of preparing for the future as a way of getting through the current industry downturn.
"For us this means helping our clients reduce the cost of their future developments, particularly their lifting costs for projects in the North Sea," said Boe.
"We strongly believe that alliances, such as the one we have in place with FMC Technologies, including our joint venture named Forsys Subsea, will be the key to future success. Its recent achievements in securing the Statoil Trestakk FEED contract in Norway is hugely encouraging and demonstrates our ability to take the first steps into the new era … We are also committed to working with our peers and clients to achieve much greater levels of standardization that, if fully optimized, should bring significant cost reductions," Boe added.
Oil and gas engineering and service company Plexus Holdings plc echoed Technip's tactics in order to survive the industry downturn, turning to cost reduction measures.
"We have embarked on a series of major headcount and cost reduction measures designed to ensure we come through this cycle much leaner but still in a strong position to capitalize on the opportunities that we believe will present themselves when exploration activity picks up," said Plexus CEO Ben Van Bilderbeek in a statement to Rigzone.
"We have implemented a comprehensive review of our cost base, which importantly has been structured so that it is not at the expense of our long-held commitment to essential [research and development], as we recognize this is key to the long term success of the company. Similarly, we are also mindful to safeguard our core competencies to ensure that when growth returns we are able to meet customer demand at short notice," Van Bilderbeek added.
1
2
3
View Full Article
Generated by readers, the comments included herein do not reflect the views and opinions of Rigzone. All comments are subject to editorial review. Off-topic, inappropriate or insulting comments will be removed.