Technology Investment Remains Key for Industry Efficiency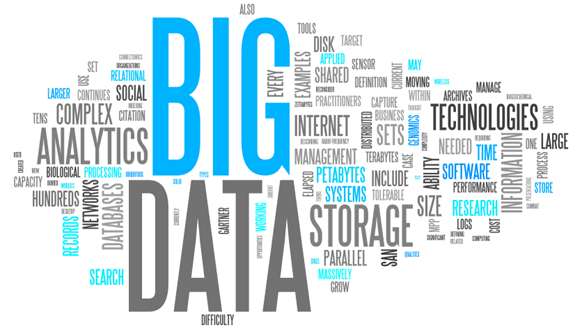 While not a focus in the current market, emerging technologies could be a tool for enabling industry recovery.
The oil and gas industry in recent years has sought to enhance three key aspects of its operations: efficiency, productivity and safety.
Right now, oil and gas companies are focusing on striking the right balance between cutting enough spending to stay afloat financially but spending enough to preserve production infrastructure and capacity to remain competitive when the market recovers, Reuters reported Feb. 7.
Companies that have already invested in emerging technologies such as Big Data will continue to do so, and will benefit from that investment. But smaller to midsize companies that haven't taken the technology leap yet won't do so until oil prices recover.
It all comes down to money, Carl Larry, director and principal consultant of Frost & Sullivan, told Rigzone. The cost of investing in emerging technologies is not a luxury that smaller firms can afford right now.
Carl Larry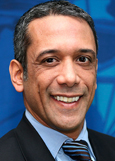 Director & Principal Consultant, Frost & Sullivan
"If you're going to make the leap, you're going to make a leap of faith," said Larry, who believes that the industry will need oil prices to recover to at least $60 per barrel to start pumping again.
If prices go from $40 per barrel to $30 per barrel, companies are still in the same boat, and an investment in new technology won't help.
The biggest opportunity that Carl sees right now is for integrated oil companies to invest in new technologies by acquiring smaller companies. This will reduce the need for integrated companies to outsource work.
Lower Costs Used as Strategy to Cope with Lower Oil Prices
In the current environment, investments in new technology by U.S. onshore operators would have to be justified by a direct correlation to lower well costs and higher productivity, Erika Coombs, senior energy analyst with BTU Analytics, told Rigzone.
Coombs said that BTU Analytics, which looks at the upstream economics in all U.S. onshore plays, saw producers cope with the low oil price environment in late 2015 and earlier this year by decreasing drilling and completion costs. Operations have also become more efficient for drilling as only the best of the best rigs are being used. The biggest gains made so far in lowering costs have been changes to the ways hydraulic fracturing jobs have been implemented, such as different combinations of proppants, a shift to slickwater from gels and ceramics and hybrid completion options.
John Pope, CEO with WellDog, a technical services company that provides commercial reservoir analysis, told Rigzone that his company has seen producers over the past year and a half looking at WellDog's technologies to provide near-term enhancement in production and reduction in costs. But in recent months, the operators that WellDog had been speaking with stopped pursuing any solutions at all due to a slowdown in replacement drilling and completion. Still, he added, operators are looking to the future and to leverage achievements made in cost reductions and operational efficiencies made in the past year and a half.
But the importance of technology in the oil and gas industry is not going away. Prior to the downturn, the industry had already been delving into new technology such as Big Data, analytics, cloud and supercomputing technologies to enhance production at lower costs. Falling oil prices have put even more pressure on producers to reduce costs, raise output and eliminate unscheduled shutdowns, Patrick Harris, global sales manager for industrial wireless at Eaton, told Rigzone late last year.
ConocoPhillips Chairman and CEO Ryan Lance told attendees at IHS CERAWeek in February that the oil and gas industry, which has been focusing on Big Data and other emerging technologies to boost efficiency, productivity and safety, shouldn't lose its current focus on margins when prices recover.
The oil price downturn is putting heavily indebted oil and gas companies on credit-rating agencies' watchlists and derailing the capital-expenditure and distribution plans of even the most efficient companies, according to a report by the Deloitte Center for Energy Solutions. Addressing this structural weakness in oil prices requires more than financial adjustments; it requires a change in the industry's approach to technology. According to Deloitte, the Internet of Things offers a new suite of technologies that can help oil and gas companies tackle the challenges of being productive and efficient in the "new normal" of lower oil prices.
In the short-term, operators are focused on restricting and trimming operational costs rather than technology for exploration, but are looking for more efficient ways to complete wells. To cope with lower oil prices, oil and gas companies are looking at technologies such as analytics to reduce any sort of consumables and better organize drilling projects, Colleen Kennedy, an analyst with Lux Research, told Rigzone.
A POTENTIAL PROBLEM
FOR NEIGHBORS
By 2025, DNV GL, a technical consultant to the oil and gas industryanticipates the upstream oil and gas industry will have adopted six new technologies, due to the need to address cost pressures, reduce carbon dioxide emissions, new regulatory measures and anticipated strong growth in natural gas production. These technologies include automated drilling technology, which is expected to reduce drilling time and cost by 30 to 35 percent versus conventional drilling rigs. DNV also expects to see autonomous underwater vehicles used for pipeline inspections, rig-less plugging and abandonment technologies, an increase in smart completions technology, smarter subsea tie-ins and biodegradable polymers widely deployed for enhanced oil recovery.
Technology will be an enabler for the recovery of some of the industry's sectors, Pierre C. Sames, group technology and research director with DNV GL told Rigzone, adding that technology will enable higher cost efficiency for operations and better asset integrity. To reduce capital costs, the industry will also need to adopt a higher level of standardization in equipment and approaches for risk management. Digital technologies offer the largest potential for improvement and to make oil and gas companies more energy and cost-efficient.
Operators are looking at more efficient completion systems; many onshore operators have looked at degradable frac balls and completion systems. While they have not saved as much time with these tools as they anticipated, they could still be of interest for the future. Kennedy has seen a surprisingly great deal of interest on the reservoir characterization side, looking at new technologies such as DNA sequencing, Kennedy said.
Meanwhile, modern advanced-analytics programs offer a billion-dollar digital opportunity for oil companies, according to a March 2016 McKinsey & Company article. Modern advanced analytics programs are able to diagnose, sort, compare and identify cost savings, or opportunities for increased production, in a manner beyond the capabilities of the average employee. This can help companies find savings in their supply chain, save engineering time and increase production.
"The tools that allow you to do this have been available for several years, but adoption by the oil and gas industry has been slow," said Richard Ward with McKinsey & Co. "This is partly the result of the recent crash in oil prices, but competing internal IT projects and organizational reluctance to put in the effort required are also factors."
Generated by readers, the comments included herein do not reflect the views and opinions of Rigzone. All comments are subject to editorial review. Off-topic, inappropriate or insulting comments will be removed.