COLUMN: UK's Abandonment of EU Could Have Dramatic Impact on Oil, Gas
by Deon Daugherty
|
Rigzone Staff
|
Monday, April 25, 2016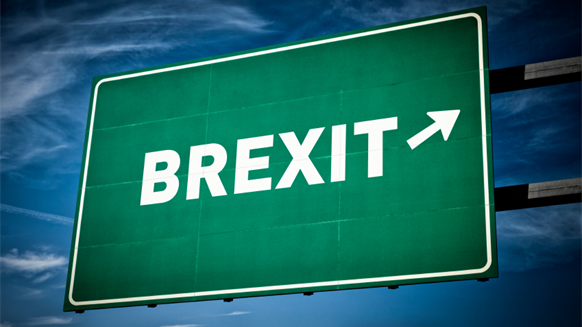 The debate on whether the UK should leave the European Union reveals profound risk and potential reward for the oil and gas industry.
Writing this on the heels of President Barack Obama's trip to England where he waxed philosophic on Brexit with his buddy, Prime Minister David Cameron, I'm pretty sure I know what you're thinking: Great. Another arrogant American telling Great Britain what it should do.
On the contrary. My research into how Brexit (shorthand for Great Britain leaving the European Union) would impact the oil and gas industry around the world illustrates an impressive variety of scenarios. In short, whether you're for Brexit or want to maintain the status quo, oil and gas has a lot at stake.
Several business leaders – perhaps most notably, Bob Dudley, CEO at BP – have spoken out, denouncing Brexit. In a BBC story, Dudley said that without the backing of the EU, Great Britain's standing on the world stage may fade. And, he added, the EU needs Britain, and the opportunities afforded by the fifth largest economy in the world.
"There are lots of technical tax reasons, trade flows, regulations, that would make it better for our business and the energy business in general, the oil and gas business, [if Britain] were a part of Europe," Dudley told the BBC.
Deon Daugherty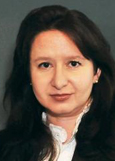 Senior Editor, Rigzone
The U.K. joined the European Union (when it was known as the European Economic Community) in 1973. Britons go to the polls on June 23 to elect whether they want to remain there. An April 21 poll by The Economist showed in its poll tracker that 51 percent of Britons want to stay in the EU; 40 percent support Brexit; and 9 percent don't know.
I put the question to Cary Larry, director of oil and gas business development at Frost & Sullivan. He drew parallels between the U.K.'s dilemma and the confusion in Saudi Arabia.
"In the oil industry, you're seeing a similar theme [to the Brexit debate]. You're seeing a lot more countries [in Europe], whether they own oil production or not, become much more energy independent. Everybody is kind of going their own path," he said. "With Britain leading the EU, it could be we're seeing people trying to work out their best deals. As we've seen in OPEC, when a major company leaves a group or union, or in the case of OPEC, a cartel, it weakens the strength of the remaining countries."
To Have and Have Not
In short, it creates a world of "haves" and "have nots." Access to oil and gas being the chief 'have' in this scenario.
Larry said Brexit could strengthen Great Britain, solidifying its presence in the oil-rich North Sea. If the U.K. split from the EU, it would no longer be tied to the fluctuating market and troubled economies of some EU countries. It could address issues in the North Sea, including a lack of investment there.
"If [Great Britain] can have a (successful) economy, if they can show some kind of strength – it would help their investment opportunities in the North Sea," he said. "We could see, from a production standpoint, something good come from it."
From a demand standpoint, however, struggling countries would likely grow weaker. While Germany and France could hold their own, Larry said, other countries would suffer.
"If they suffer, it's going to be harder to pick up their demand," he said. "Others may not see a need to deal with EU as a whole for oil and gas. Deal with countries separately, and if those countries have the money and the credit to deal, they can [make deals]. If they don't, it could be a very big detriment to them."
1
2
View Full Article
Generated by readers, the comments included herein do not reflect the views and opinions of Rigzone. All comments are subject to editorial review. Off-topic, inappropriate or insulting comments will be removed.