M&A Effectiveness: The People Side of Things
by Valerie Jones
|
Rigzone Staff
|
Thursday, April 21, 2016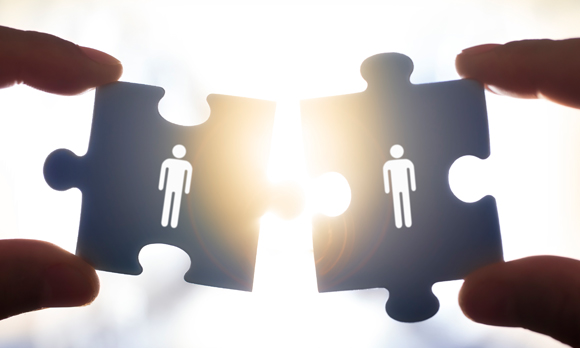 With so many moving parts to an M&A deal, Rigzone takes a deeper look at the people component.
Though oil and gas hasn't yet experienced the high level of M&A (mergers and acquisitions) activity many anticipated during the industry downturn, high profile deals have been made. And whether the wave of activity comes today or months from now, there is a very important component of any integration that must be managed correctly in order for the deal to be successful.
A recent report by HR and management consulting firms Mercer and Oliver Wyman said that M&A "misses" are usually not because of the post-merger integration process, but rather for other reasons. The same report found that 66 percent of companies said talent issues are the most important HR integration challenge they face after closing an M&A deal.
John Koob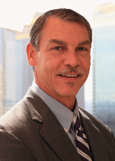 Global Oil and Gas
Segment Leader, Mercer
Rigzone spoke with John Koob, Mercer's global oil and gas segment leader and Bart Hermans, Mercer's North America oil and gas M&A lead, to uncover the "people side" of M&A.
Due Diligence
From the very beginning of each deal, it's best practice for buyers to define the deal rationale, the business imperative and success criteria, Hermans told Rigzone. However, there's no one-size-fits-all solution to planning integration and execution.
"I've certainly been involved in some deals where we work with buyers entering a new market – whether it's a new geographical market where they were unfamiliar with North American markets or they went from conventional to unconventional shale or oil sands," said Hermans. "Applying a standard approach to integration can be damaging – you may frustrate people, lose some key technical people, make wrong decisions or slow down productivity."
The trick is finding the balance between following a blueprint and developing your own unique process.
Koob said more of the recent conversations he's had reveal that's it's standard to look at things such as liability and cost in the due diligence stage, but market conditions have changed things a bit.
"Given what's happened in 2015 with the transformational change that's been happening, the organizational and people aspects of due diligence have worked their way to the top of the pile, right behind accessing and determining liabilities you're about to buy or take on," Koob told Rigzone. Many companies "have gotten through mass workforce reductions and unfortunately, a lot of companies didn't do that as right as they could have. Regarding impact to the remaining population – most importantly when the market rebalances – the ability to ramp back up will be severely impacted by how companies manage their processes now. If they did a poor job of reducing their workforce, their ability to rebound will be problematic."
Koob shared survey results that found only 25 percent of oil and gas companies (mainly upstream) say their workforce plan does a good job of identifying what, when, where and how they need it.
"The first step is to have a very clear workforce plan to determine what you need, where you need it, when you need it and at what cost," he said. "So there's a big opportunity out there for 75 percent of the population to do that better."
Considering a company's future employment needs, they will either need to buy, build or borrow. Some companies will build by developing their staff for future needs, which leaves a gap for buying and borrowing.
"Fundamentally, oil and gas companies need to change their paradigm on what an organizational model looks like because the borrow component needs to be leveraged further in the future to provide the elasticity and scalability to meet the peaks and valleys of business demand," Koob said. "This is controversial but the notion is that your elastic workforce will not have the same total rewards package as your regular full-time employees, which gives you in the end greater flexibility to swing with your business from a staffing count perspective, but also gives you greater cost-effectiveness in how you manage your whole."
Bart Hermans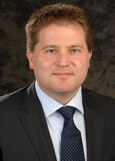 North America
Oil and Gas M&A Lead, Mercer
Assessing Leaders
A significant part of M&A success lies in the type of leadership a company has. And leaders should be assessed before a deal even commences.
Hermans said there's typically three stages of leader assessment, the initial stage being due diligence in which there is a limited focus on top people. Closer toward the closing, the assessment goes a level deeper and is followed by another level of assessment after closing.
"Initially, there will be interaction between the buyer's leadership team and the target. Through these interactions, you can start developing an impression in a structured way. For example, do you see the kinds of skills and capabilities in the leaders' track records to do what is needed?" said Hermans. "When the deal is signed and we're working toward closing, that's when there's a bit more intensity about understanding who the key talent is and who should be retained as a part of the deal. You may want to go a level down from your top leaders and also assess who you may want to offer a retention package once the deal closes."
Essentially, the company's leadership team is the part that can make or break the deal because they'll be responsible for executing the company's strategic plan, Hermans said.
"You need to make sure you have the right leaders at the helm and if you don't have the right leaders, then you need to find them – folks with a proven track record to do what is needed. And you have to make sure they are powered to do what they need to do," said Hermans. "That's what makes these people issues in M&A so important. If you don't apply a rigorous process on evaluating people issues, it'll become something that will slow you down."
Aligning Company Cultures
Sometimes, in business deals and transactions, companies can forget that people are actually people – individuals with real feelings who may exhibit behaviors based on emotions. Maintaining a standard company culture when two different cultures are trying to merge may prove difficult at times.
"Early on during any sort of transaction process, there needs to be a discovery phase in which we understand the current culture of the buyer and the target company," said Hermans. "It's helpful to understand how companies are run and who's allowed to make decisions … these things are highly relevant in your negotiation process, so doing some of that discovery early on is important as well as defining what the right culture for the organization is after the deal closes."
There may need to be compromises made in regards to culture, perhaps some elements of the target culture that should be retained to make sure those employees feel comfortable and continue to feel as though they are a part of the organization.
"Other things can also have a big impact on people – parking spots, corner offices and job titles – should all be managed," he said. "If there are to be changes, companies have to explain the rationale as to why, monitor feedback from employees and if people are upset, explain again why changes are implemented or simply move on. If it's determined changes aren't needed, then the company needs to make extra effort to keep those exceptions in place."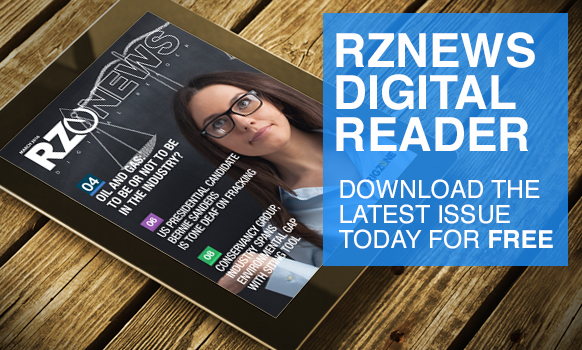 Post-Integration Success
After a deal closes, the work isn't over. In fact, with $40 oil for the near and imminent future, how companies manage their people after integration is more important than ever.
"Companies should always measure, monitor and be able to adjust," Koob said. "There is a great need for change agility in leadership. We've seen now in the past several years in oil and gas, if you can't change, you die."
This mindset is something that is needed throughout the industry.
"The ability for leaders to be effective in leading change, whether it's recognizing when you're off track on a deal objective and changing to get back on track or simply dealing with the economic and market conditions in the future, it's a core competency that is required in oil and gas inside or outside of," an M&A deal, said Koob. "I would challenge business leaders to ask how they are building that change agility and change leadership."
Hermans said typically after the closing of an M&A deal, an integration office makes sure strategies are being executed. There should always be metrics and a system in place to measure the effectiveness of what companies are doing post-integration.
"Certainly there is a period of time after closing in which you should measure the effectiveness of what you're trying to do, but it's important not to let that go on forever," Hermans said. "You have to find a clear point where the integration part is over and it becomes just business improvement or business as usual. The integration office stops being effective and responsibility is transitioned to the normal leadership of the business."
Generated by readers, the comments included herein do not reflect the views and opinions of Rigzone. All comments are subject to editorial review. Off-topic, inappropriate or insulting comments will be removed.