Kuwait Oil Output Rises To 1.5 Million Barrels A Day Amid Strike
by Bloomberg
|
N. Al Ali, W. Mahdi & A. DiPaola
|
Tuesday, April 19, 2016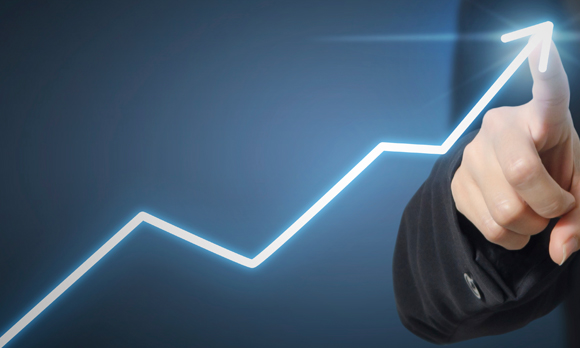 Kuwait's crude output edges higher to 1.5 million barrels a day as it brought more production facilities back on line after halting some operations at the start of a labor strike now in its third day.
(Bloomberg) -- Kuwait's crude output climbed to 1.5 million barrels a day as the state oil company brought more production back on line after halting some operations at the start of a labor strike now in its third day.
Production in northern Kuwait returned to normal and Kuwait Petroleum Corp. restarted units in the country's southeast, helping boost overall output, the oil industry's spokesman, Sheikh Talal Al-Khaled Al-Sabah, said in a post on Instagram. Output was 1.1 million barrels a day on Sunday. The 13,000-member union striking vowed on Tuesday to stay off the job until their demands are met.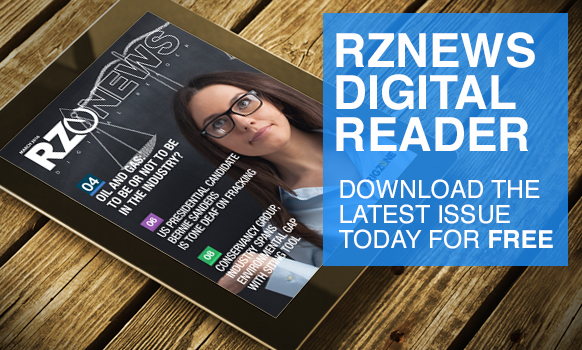 Oil workers in Kuwait are striking to protest cuts in pay and benefits as Middle Eastern crude exporters cut subsidies and government handouts. A global glut of crude has pushed prices 30 percent lower in the past year. Worldwide supply surpassed demand by 1.5 million barrels a day in the first quarter, according to the International Energy Agency.
"Kuwait alone is completely wiping out that surplus over the last couple of days," Abhishek Deshpande, an oil market analyst at Natixis in London, said by phone Tuesday. "That clearly is tightening the balance in physical markets."
Before the walkout, Kuwait was pumping 2.81 million barrels a day last month, making it the fourth-largest producer in the Organization of Petroleum Exporting Countries. The initial decline of 1.7 million barrels a day from March levels surpassed the surplus in global supply.
Prices Rise
Brent crude gained as much as 2.3 percent to $43.89 a barrel and traded at $43.68 a barrel at 2:35 p.m. in London. KPC, the main national oil company, is able to meet its supply commitments to clients in spite of the walkout, Sheikh Talal said Tuesday.
State refiner Kuwait National Petroleum Co. slowed operations at its three oil-processing plants to about 520,000 barrels of oil a day, less than 60 percent of capacity for a third day, spokesman Khaled Al-Asousi said in a text message on Tuesday. Natural gas production rose to 700 million standard cubic feet a day from 620 million standard cubic feet Sunday, he said.
"We tried to sit and talk with authorities but no one listened to us," Saif Al Qahtani, head of the Oil & Petrochemical Industries Workers Confederation, said at a press briefing in Al Ahmadi city near KPC headquarters. "That's why we went ahead with the strike." The walkout is the largest for Kuwait's oil industry in terms of number of participants, according to the union. A work stoppage last took place for three days in May 2013, it said.
"The substantial impact of the Kuwait strike has added significantly to the various short-term shut-ins around the world," consultants FGE said in a note on April 18. The Kuwaiti cuts are "pretty well trebling the shortfalls" from unplanned disruptions in countries including OPEC members Nigeria, Iraq and Venezuela, it said.
The strike may last 10 to 15 days, because the government set up a joint committee to negotiate with the union over 10 days, said Virendra Chauhan, a London-based oil analyst at Energy Aspects Ltd. "Assume a bit of time to return to work and ramp up," he said Monday. "Basically we are not expecting months of delay."
Oil companies are using skilled workers from the Ministry of Electricity & Water to help run their plants, Sheikh Talal said. The government discussed bringing in foreign workers from Saudi Arabia and Bahrain to operate facilities during the strike, newspaper al-Qabas reported Tuesday, without saying where it got the information.
--With assistance from Serene Cheong. To contact the reporters on this story: Anthony DiPaola in Dubai at adipaola@bloomberg.net ;Wael Mahdi in Kuwait at wmahdi@bloomberg.net ;Nour Al Ali in Dubai at nalali1@bloomberg.net To contact the editors responsible for this story: Nayla Razzouk at nrazzouk2@bloomberg.net Claudia Carpenter, John Deane.
Generated by readers, the comments included herein do not reflect the views and opinions of Rigzone. All comments are subject to editorial review. Off-topic, inappropriate or insulting comments will be removed.
RELATED COMPANIES