Indonesia's Small-Scale LNG Plans Face Several Challenges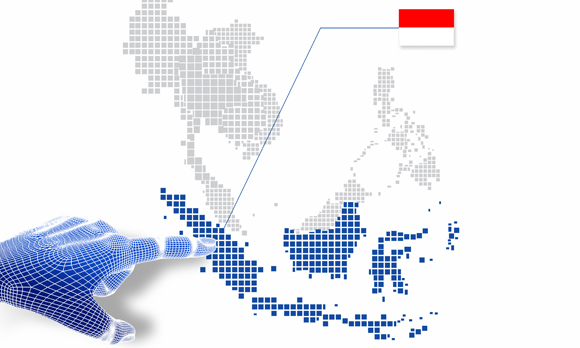 Some analysts say small-scale LNG could be best for Indonesia, but one observer says it's more sensible to reform the gas sector.
Last year, Indonesian President Joko Widodo set a goal for the nation's electrification ratio to reach 100 percent by 2019, his last year in office. In order to reach this goal power plants at 32 locations, a total of 35,000 megawatts (MW) of additional power, are scheduled to be built in addition to small-scale liquefied natural gas (LNG) projects, both floating regasification units (FRU) and floating storage units (FSU), to provide gas to these facilities.
Indonesia's state run utility Perusahaan Listrik Negara (PLN), tasked with implementing these plans, has lined up bidders for a tender for the supply, shipping and regasification of LNG to these power plants. The 11 short-listed bidders include a mix of both national and international companies: Shell, Pertamina, MedcoEnergi, Marubeni, Tokyo Gas, Osaka Gas, Perusahaan Gas Negara, Itochu, Gas Natural Fenosa, Mitsubishi and Humpuss Intermode Transportass.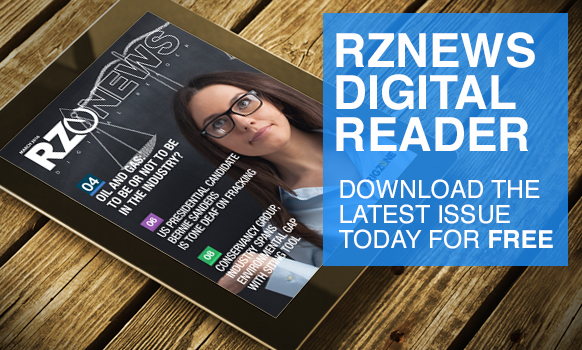 The plan got underway on March 22 when Indonesia received its first FRU from Gas Intec, a South Korean engineering firm. The small-scale unit will supply 40 million standard cubic feet per day to a small 200 MW power plant in Bali. It will be operated by Indonesia's PT Pelindo Energi Logistik and is the world's first small-scale FRU. Gas Intec said that operations will start as soon as performance tests are completed.
These smaller-scale LNG units are ideal for Indonesia, an archipelago of more than 17,000 islands. They offer advantages over larger-scale land-based regasification and storage units, including shorter construction times and cost savings. However, there are several challenges as well for Indonesia's small-scale LNG plans; but, the most prominent challenge will be transporting the LNG. Companies will either have to get suppliers to break bulk cargoes, losing economies of scale, or use ISO (intermodal) containers than can be shipped by truck, rail or ship.
Small-scale LNG Challenges
Michelle Neo, Senior LNG Analyst at Singapore-based Facts Global Energy (FGE), told DownstreamToday that there are currently no LNG break-bulk capabilities in the Southeast Asia region to facilitate LNG supply to these small-scale LNG plants. Some analysts have pointed to Singapore's ability to meet the need, but Newo said that Singapore is able to accommodate vessels from 60,000 cubic meters (m3) to 260,000 m3. Also, she pointed out that 60,000m3 is likely still too big for small-scale LNG.
"All these developments will take time and investments. In terms of economics, small-scale LNG is expected to be more expensive on a per MMBtu basis due to the added operational complexities compared to a typical sized plant, and the ability of the domestic users to pay a slight premium for the gas is also another question, while some islands are remote and hence even more expensive," Neo said.
Reza Simchi, FGE Principal Consultant, told DownstreamToday that breaking bulk shipments is the way to go for LNG in region and will suit countries other than Indonesia – such as the Philippines, which are geographically separated into many regions.
"ISO containers do not make sense – there are limited ISO containers for this purpose, and it won't be a long-term solution," he said. "Also, running a large number of ISOs is logistically very challenging. In this region, there are only a few terminals that can perform reloads."
Simchi added that there are only a few terminals in the region that can perform reloads – two in Japan, one in India and one in Singapore. "However these terminals may have size restrictions for the vessels; they may not be able to accommodate the size of the small vessels for small-scale LNG," he continued. "Someone has to make an investment for the conversion. Without this, the success of small-scale LNG will be hard to take-off."
Al Troner, president of Houston-based Asia Pacific Energy Consulting (APEC), has a different take: he questions the need for Indonesia's small-scale LNG development. He told DownstreamToday that he fails to understand the logic of many of these countries importing LNG instead of reforming their gas sectors.
"Now LNG is cheaper and easily available compared to the time lag of developing their own resources, but these countries suffer because they don't make it profitable for companies to look for gas resources because of price controls," Troner explained. "So, why is importing LNG more beneficial rather than reforming prices and encouraging people to go out and find gas resources?"
Asian spot LNG prices have plunged by more than two-thirds in the past two years amid an ongoing supply glut for the super-cooled fuel, dropping from $20 per million British Thermal Units (MMBtu) in February 2014 to trading around $4.20/MMBtu for cargoes to be delivered in May. Global LNG output reached 250 million tons per annum (mtpa) in 2015, a new record, while many forecast production to reach as high as 330 mtpa in 2018 when more projects from both Australia and the U.S. go onstream.
"It's a problem in Bangladesh, Vietnam and Indonesia. They say it's cheap but it [prices] will not remain cheap forever." Troner said.
"Yes they [Indonesia] is short on gas and will remain so for a long time but improving exploration terms in Indonesia is the way out. I understand why they are doing it now. It's good short term but doesn't solve the basic problem for Indonesia's energy sector. They are caught between a rock and a hard place."
Small-scale LNG Advantages
Neo also pointed out that Indonesia would benefit from using small-scale floating LNG (FLNG) facilities. "A key advantage of a floating unit is that they reduce significant time needed to get the project up and running," she said. "Usually these units are either ready or already under construction and all the project needs to do is hire these units. They are also cost efficient since they are constructed in yards which have the expertise, compared to say a land-based facilities where the project may have to fly the expertise onsite."
Furthermore, Neo said FLNG offers location flexibility: a floating unit can move to another area when it is no longer needed in its current location.
Generated by readers, the comments included herein do not reflect the views and opinions of Rigzone. All comments are subject to editorial review. Off-topic, inappropriate or insulting comments will be removed.