Wells Fargo Energy Investment Unit Sought Risky Deals, Faces Losses
|
Wednesday, April 13, 2016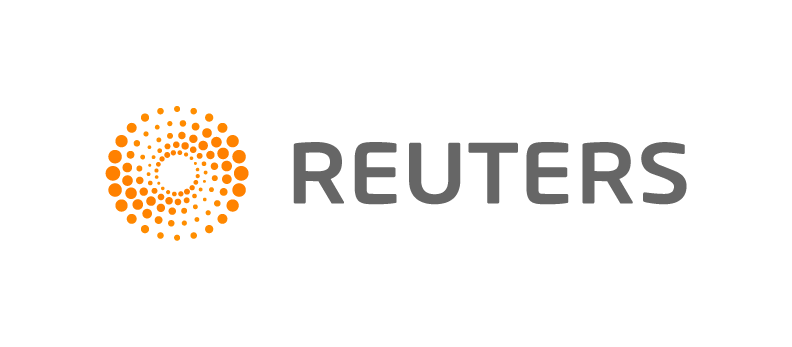 NEW YORK, April 13 (Reuters) - When Cubic Energy Inc's bankruptcy plan took effect on March 1, shareholders of the Dallas-based oil and gas company were wiped out. Among the losers was Wells Fargo & Co.
The bank had a nearly 10 percent stake in Cubic Energy at the end of 2015 - worth more than $25 million at the company's peak - through a private equity-style unit called Wells Fargo Energy Capital.
The No. 3 U.S. bank by assets, like its rivals, has billions of dollars' worth of exposure to the struggling energy industry through regular loans that are souring. But the case of Cubic Energy shows that Wells Fargo went further into risky areas than other banks, and may now face a reckoning.
The whole sector has been devastated by a 60 percent plunge in oil prices from highs of over $100 a barrel in 2014. The price drop has squeezed energy firms, especially smaller ones, and made it harder for them to pay back loans.
Some of Wells Fargo's most volatile exposure sits within Wells Fargo Energy Capital, a unit that sought fat returns through equity investments and high-risk loans to small companies like Cubic Energy, assuming the energy boom would last.
On top of the equity investment, Cubic owed Wells Fargo nearly $30 million in debt as of Nov. 30, according to its reorganization plan. The bank received land and other assets in Louisiana as part of the reorganization.
What those Louisiana assets are worth today is anyone's guess, said Jon Ross, who was Cubic's vice president of operations until it collapsed.
"Valuations now are so crazy in the oil and gas industry," he said. "What is really worth anything at $40 oil and $2 natural gas? So it's hard for me to say right now - and I'm being honest - how you value anything."
Wells Fargo Energy Capital is small relative to the bank's entire $915 billion-plus loan portfolio, or even its $42 billion energy loan book. But it is raising concerns for shareholders and Wall Street analysts.
The banking industry's exposure to the energy sector has been a hot topic and is expected to get more attention this week as first-quarter earnings kick off with JPMorgan Chase & Co on Wednesday morning. Wells Fargo is set to report on Thursday.
Oil Experts Wrong
Wells Fargo Energy Capital, based in Houston, prided itself on employees who knew the ins and outs of drilling as much as financing, said Cubic Energy's Ross.
"Our lender had a master's in geology: he understood the rock," he said. "He could talk in the field and understood what we were doing."
But few experts predicted the oil price rout, which has made it impossible for some companies to earn money from extracting new resources at all. About one-third of publicly traded oil and gas-related companies, with more than $150 billion in debt, are now at high risk of bankruptcy this year, according to a report by auditing and consulting firm Deloitte.
Wells Fargo Energy Capital had a $2.1 billion portfolio as of January 2014, according to a presentation by its president, Mark Green. Today it is about the same size, a person familiar with the business told Reuters. Many analysts expect the value to eventually be marked down.
Wells Fargo, which does not issue regular, precise updates on the value of that portfolio, declined to comment on Cubic, or its broader approach to energy industry financing, and did not make executives available for interview, because the company is preparing to release earnings soon.
More than half of the unit's exposure is in the form of equity, considered the riskiest type of financing because shareholders typically see their investment wiped out in a bankruptcy.
"Loss rates on this type of exposure will be very high," said Kevin Barker, an analyst at Piper Jaffray.
Bank executives were publicly bullish about Wells Fargo Energy Capital's appetite for investment and lending opportunities before oil prices collapsed. For instance, Green's presentation said the business was "aggressively seeking" new deals.
About half of its portfolio was equity investments. Most of the rest was made up of second-lien or mezzanine loans, a risky category that offers higher returns when a borrower is paying back debt, but is also more likely to suffer losses or be wiped out if a borrower runs into trouble.
Wells Fargo Energy Capital targeted returns of 25 percent or greater, compared to a 12.78 return on common equity earned by the bank as a whole in 2015.
'Not New'
Wells Fargo Energy Capital was a key part of the bank's boots-on-the-ground strategy, where it puts extensive resources behind winning business with lots of small and mid-sized companies.
1
2
View Full Article
Generated by readers, the comments included herein do not reflect the views and opinions of Rigzone. All comments are subject to editorial review. Off-topic, inappropriate or insulting comments will be removed.
RELATED COMPANIES