Getting Energy M&A Done: Deal Terms Become As Dynamic As Markets
by Akin Gump Strauss Hauer & Feld
|
Friday, April 22, 2016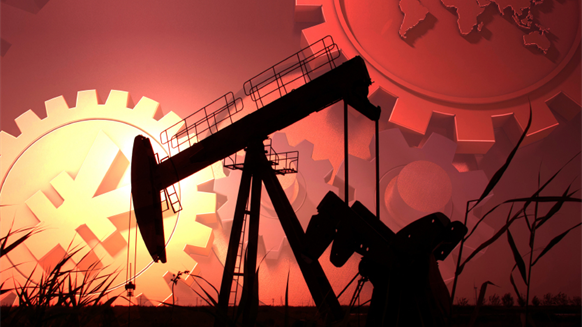 Companies look for creative ways to make M&A work in volatile price environment.
This opinion piece presents the opinions of the authors.
It does not necessarily reflect the views of Rigzone.
Since the announcement by OPEC in 2014 that it would not continue to fulfil its traditional role as the orchestrator of price controls, oil and gas prices have experienced both a dramatic downdraft and a pervasive degree of volatility from ramped-up production, global uncertainty and other economic forces. Unsurprisingly, the twin vices of deflation and the violent price swings have left a marked depression in deal flow and capital raising in the energy sector. The result is a substantial disruption in the pace of traditional acquisitions and divestitures (A&D) deals while enterprise-level mergers and acquisitions (M&A) deals have yet to catalyze industry consolidation. However, just as markets are dynamic, so are the deal terms that participants are beginning to invoke.
The current environment of depressed oil prices would have traditionally given rise to a spate of consolidation in the industry, with firms seeking to merge to wring economies of scale from their operations. In this particular cycle, however, this winnowing process has been substantially impeded by the nature of capital raises by industry participants during the boom times of prior years. Traditionally, smaller and mid-sized E&P companies relied on equity raises and reserve-based loan facilities with bank groups to serve as their primary source of capital for acquisitions and operations.
But in a market of continually increasing commodity prices, many tempting acquisitions and easy, cheap money for almost everyone in the industry, many energy companies encumbered their capital structures with issuances of widely held, and not so easily restructured, fixed income instruments. In addition to these instruments and debt levels now being a general drag on financial health, many include provisions entitling the holders of such securities to compel the issuer to repurchase such notes upon a change of control for cash at 101 percent (or more) of the stated principal value. The incurrence of such indebtedness was clearly an appealing means of capital structure optimization at the time and, during the salad days, these change of control puts were rendered moot by high bond prices or overcome with relative ease; now these same securities are creating a value wedge and transactional hurdle that has critically impeded enterprise-level M&A activity. With nearly every market participant contending with a cash-constrained reality, the ideal currency for enterprise-level M&A activity would be the equity of the prospective acquirer.
The thesis of this approach is that an acquirer with a comparatively healthy balance sheet and asset profile can provide a target's shareholders with an opportunity to effectively convert their stakes into an equity position in a stronger entity. However, the prolific issuances of debt securities in recent years has created a cash cost on such enterprise-wide M&A activity that has effectively eliminated this acquisition technique in all but a few circumstances.
Cash costs on traditional enterprise-level M&A arising from the surfeit on debt capital will likely prompt alternative means of asset reallocation, such as direct asset sales, as well as opportunistic recapitalization. While asset sales have also been victims of the deflationary price environment, such deals are benefitting from a narrowing bid-ask spread and increasingly pressing cash flow needs on the seller side. All of which makes these deals easier to pursue without the substantial expenditure that is a hallmark of higher stakes enterprise-wide M&A deal. Asset deals also lend themselves to more creative economic risk allocation techniques.
For example, purchase price adjustments for acquired assets, which are a function of the underlying value of the purchased hydrocarbon reserves, can provide buyer and seller an opportunity to share in any upside from a base level purchase price that the seller would, in isolation, consider unacceptable. Such adjustments can be tied to an objective third party data point (e.g., WTI). In addition, beyond these more basic purchase price adjustment approaches, under certain circumstances where the asset package acquired extends beyond just reserves to full operating units, more traditional earn-outs can bridge the valuation gap that may exist between prospective buyers and sellers. Post-closing purchase price adjustment and earn-out regimes can be ground for dispute (and potential litigation), particularly in context of complex calculations and extended periods of time with respect to which any true-up payment is determined. As such, while these techniques offer a potential means to narrow valuation gaps, business principals should be mindful that such provisions materially increase the ex-ante probability of a dispute.
While the present environment offers promise for ample opportunities for prospective buyers to bargain hunt, those same buyers should be cognizant of potential pitfalls associated with acquisitions in these uncertain times. If a seller ends up entering bankruptcy, a prospective buyer should be mindful that the asset acquisitions are subject to attack as a fraudulent conveyance (i.e., a transfer not for reasonably equivalent value). The threat of an effective fraudulent conveyance attack by a trustee in bankruptcy can be mitigated if the assets in question were broadly marketed. However, there is no unassailable inoculation by price or process that a buyer can rely on to negate the possibility of contending with a fraudulent conveyance attack. Such a claim can be asserted several years after the conveyance in question was made. In addition, while acquisition of an asset in a well-run marketing process may help protect a prospective buyer from successful fraudulent conveyance claims, such a process would impair a buyer's ability to source true proprietary deals and, presumably, result in the asset acquisition being more richly priced.
(Andrew Lehman, Shubi Arora and Jhett Nelson are attorneys with the law firm of Akin Gump Strauss Hauer & Feld)
Generated by readers, the comments included herein do not reflect the views and opinions of Rigzone. All comments are subject to editorial review. Off-topic, inappropriate or insulting comments will be removed.