Iran, India Sign MoU to Develop Oil, Gas Projects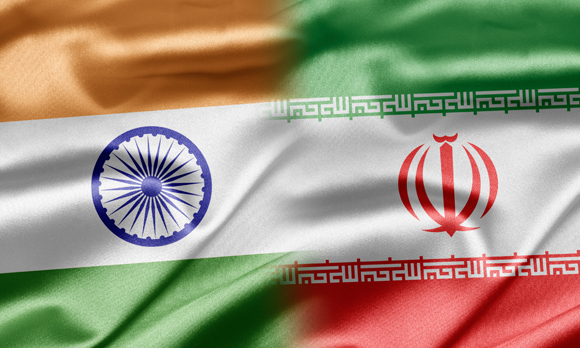 Iran and India sign a memorandum of understanding to develop oil and gas projects, according to Iranian Petroleum Minister Bijan Zangeneh.
OPEC member Iran and India – one of Asia's fastest growing source of energy demand – signed a memorandum of understanding (MoU) to develop oil and gas projects, including the Farzad B gas field, Iranian Petroleum Minister Bijan Zangeneh told the Iran-India business conference held at Teheran Chamber of Commerce Saturday, Shana – a media linked to Iran's Ministry of Petroleum – reported Sunday.
"We had thorough conversations today and signed an MoU for development of Farzad B gas field, refinery cooperation, export of crude oil and petroleum products and mutual cooperation in petrochemical industry," Zangeneh said.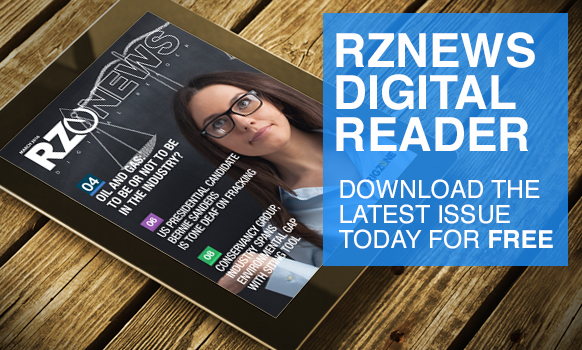 The MoU was signed during a visit to Teheran by Indian Petroleum and Natural Gas Minister Dharmendra Pradhan, who, the Ministry said on its website April 7, hoped to engage "with the Iranian political leadership to work with them, particularly in the hydrocarbon, petrochemicals and fertilizers sectors for mutual benefits, including strengthening of India's energy security."
According to Zangeneh, Indian investors should consider the development of the Farzad B project as a top priority, adding that "we hope decisions regarding the project's development will be made before 2017."
He said the Farzad B gas field can produce 3 billion cubic feet per day (Bcf/d) of natural gas, but Iran has signed an MoU with Indian developers for the production of 1 Bcf/d of natural gas from the field. A consortium comprising three Indian companies, including ONGC Videsh Ltd. and Oil India Ltd., made a gas discovery at the offshore Farzad B field in 2008.
Meanwhile, Zangeneh said both nations have agreed to set up major joint ventures and enhance their strategic relations, adding that "we hope Iranian and Indian companies reach out to each other and, under the new circumstances, the two countries boost their investments."
Indian companies have indicated to Zangeneh their interests to purchase natural gas from Iran to feed their petrochemical and other energy-consuming industries, Shana reported. On its part, Iran could deliver gas to Indian customers in Chabahar or any other ports where the Indians are willing to invest to feed methanol, steel and aluminium plants.
Separately, shareholders of Turkmenistan-Afghanistan-Pakistan-India (TAPI) Pipeline Company Limited signed an agreement in Ashgabat, Turkmenistan Thursday to invest $200 million in the TAPI natural gas pipeline. According to the Asian Development Bank (ADB), the investment includes funds for detailed engineering and route surveys, environmental and social safeguard studies, and procurement and financing activities, to enable a final investment decision, after which construction can begin. Construction is estimated to take up to 3 years.
According to Pakistan's Minister of State for Petroleum and Natural Resources Jam Kamal Khan, TAPI would supply 487.3 billion cubic feet (Bcf) or 13.8 billion cubic meters (Bcm) of gas from Turkmenistan to meet the South Asian country's growing energy demand, Indian daily The Economic Times reported Friday. Sean O' Sullivan, ADB's Director General of Central and West Asia Department, said the gas pipeline will unlock economic opportunities and diversify the energy market for Turkmenistan and enhance energy security for the region.
Ground breaking of the 1,127 mile (1,814 kilometer) -long TAPI pipeline, a project seeking to ease energy shortages in South Asia, was carried out in December 2015 year in Turkmenistan. The pipeline will be equipped to transport 3.2 billion cubic feet per day (Bcf/d) or 90 million standard cubic meters a day (MMscm/d) gas for 30 years, with India and Pakistan originally expected to receive 1.3 Bscf/d (38 MMscm/d) each, while the remaining 494.4 million standard cubic feet per day (MMscf/d) or 14 MMscm/d was to be supplied to Afghanistan.

So far, Turkmenistan is the only country that has started work to build its section of the TAPI pipeline. The pipeline will travel 480 miles (773 kilometers) through Afghanistan and 514 miles (827 kilometers) in Pakistan before ending at Fazilka in Punjab, India, The Economic Times said.