AWRA: Flexibility Key to Lifting Gender Diversity in Australian Oil, Gas
by Ben Creagh
|
Rigzone Staff
|
Wednesday, April 06, 2016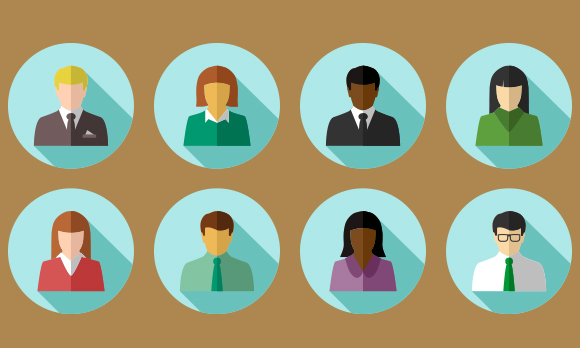 Australia's oil and gas industry has historically been male-dominated, but the Australian Women in Resources Alliance has produced a guide to improve gender diversity locally.
Adding more flexibility to working arrangements in Australia's oil and gas industry will lead to an increase in gender diversity, according to the Australian Women in Resources Alliance (AWRA) Spokesperson Tara Diamond.
Australia's oil and gas industry remains heavily male dominated, with the latest government statistics indicating women comprise just under 16 percent of roles. This compares with women sharing 46 percent of the overall Australian workforce.
Tara Diamond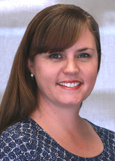 Australian Women in Resource Alliance (AWRA)
Diamond, who is executive director at the Australian Mines and Metals Association (AMMA), which facilitates the AWRA, believes that diversity in Australia can be increased through a number of targeted strategies at a workplace level, such as improving recruitment practices and policies, and training and development opportunities.
"Research shows that more diverse companies perform better. A diverse workforce equates to a diversity of thought, skills and talent, which are all needed to drive innovation and productivity," Diamond told Rigzone.
"On a broader scale, increasing diversity across the entire resource industry will take collaboration by the industry, government and education providers to ensure school-aged girls and women choose study and career paths that align with the resource industry, and [that] the right policy settings are in place to ensure Australia continues to be an attractive destination to invest and employ."
The Alliance recently released a flexible work guide focused on the resources industry. It outlines 13 types of flexible work arrangements that could benefit companies in the industry, such as traditional part-time work, teleworking, job sharing, flexible start/finish hours and phased retirement.
Guide to Flexibility
The AWRA has identified many forms of flexible work arrangements for women in the oil and gas industry. Depending on a range of factors, such as the size of the workforce, location and type of work, some companies have the capacity to offer more than others, according to the AWRA.
Typically what prevents an oil and gas organization from implementing flexible work is either a lack of know-how or concerns over the impact these arrangements may have, particularly when considering cost reduction and productivity goals in this current constrained environment, Diamond said.
"Many resource employers already embrace workplace flexibility as a key component of their attraction, recruitment and retention strategies. However, many others still find implementing flexible work arrangements initially challenging, with operational and safety requirements limiting the number of viable options," Diamond said.
For example, Diamond continued, employment in the resource industry often requires travel to remote locations where projects operate on a 24-hour basis with strict health and safety rules impacting employee movements.
"However, as the industry evolves, so too do the broad range of working options within it. For instance, the onset of new technology innovations is seeing a greater demand for skills at remote operating centers at corporate headquarters and other metropolitan locations," Diamond noted.
"While each workplace is unique and needs to be assessed on its individual needs, often how well an employer is able to leverage flexible work options to their advantage comes down to an ability to be innovative in the way they approach work and clearly communicate their actions to the entire workforce."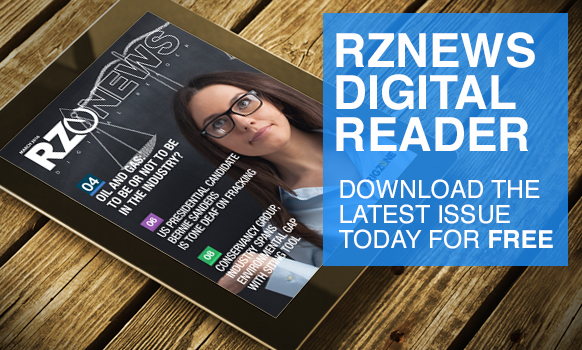 Market Conditions
Diamond added that the need for flexible working arrangements had become even more important while the oil price remained low and as Australia's liquefied natural gas sector transitioned from the construction phase into operations.
"While changing market conditions and the transition of projects from construction to production may be impacting the hiring decisions of some companies in the oil and gas sector, employers are still competing to attract and retain the best and brightest talent," Diamond said.
"Flexible work arrangements have an important role to play in achieving that, and when applied properly, these arrangements can actually assist employers to meet evolving operational needs."
Career Considerations
While the oil and gas industry has its diversity challenges, it is definitely a career opportunity that women should strongly consider, said Sarah Harloe, a structural engineer with engineering firm, Technip S.A.
For Harloe, obtaining an internship with leading Australian oil and gas company, Woodside Petroleum Ltd., while studying to be an engineer was the catalyst for her involvement.
"The industry is exciting and dynamic. Both these experiences provided the drive for me to work in the industry so I could help people obtain energy," Harloe commented.
While Harloe believes it is not necessarily more difficult for women to obtain work in the oil and gas sector, she also agrees that being female in the petroleum industry does have its challenges.
She said the oil and gas sector is on par with many others when it comes to diversity issues, but suggested it was "probably more noticeable in oil and gas as the pool of female candidates is smaller compared to other industries and therefore provides challenges within work."
Harloe concluded that having mentors or sponsors – both male and female – could be a "really great assistance" in progressing a career in the industry.
1
2
View Full Article
Generated by readers, the comments included herein do not reflect the views and opinions of Rigzone. All comments are subject to editorial review. Off-topic, inappropriate or insulting comments will be removed.