COLUMN: There's Always Work in Oil, Gas ... If You're Willing to Learn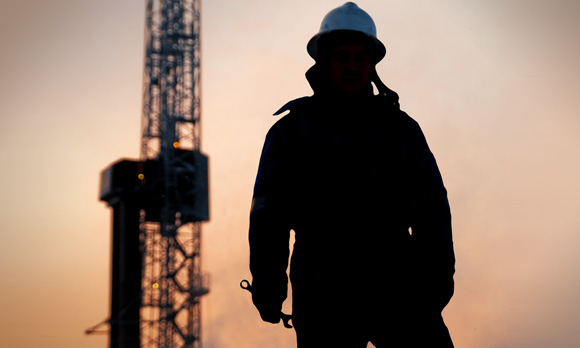 Workers are often fearful that new technology in the workplace will affect their career prospects, but technological innovation also represents opportunity for those with the right attitude.
The oil and gas industry is a sector in which workers (generally with science/engineering backgrounds) are typically unafraid of technological progress. But the news these days seems to be full of scary articles about how technology will soon replace much of the work currently being done by humans. Just as the post-war achievements with transistors and microchips led to robots being a common feature on car production lines by the 1980s, displacing many car assembly workers out of that workplace, future technological leaps forward in the office will see many white collar jobs disappear … so the thinking goes.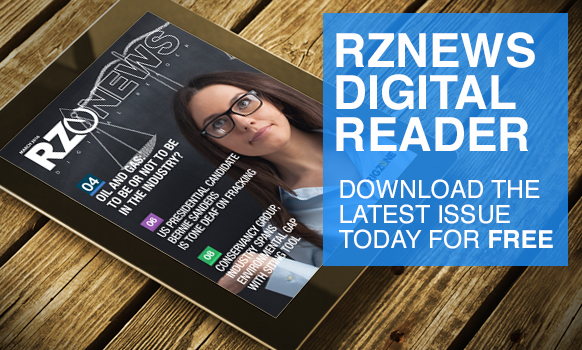 Fear of technological change has long been a concern of workers. In my own country (the UK), I've witnessed many industrial disputes that were often directly connected to the introduction of new technologies, such as the mid-1980s' Wapping dispute. This came about when Rupert Murdoch's News International decided to bring the British newspaper industry into the modern era by replacing hot-metal printing techniques with offset printing. The result was a months-long campaign of angry demonstrations and picketing of the company's new print plant in east London.
Today, white-collar journalists themselves are under threat from technology, just as their blue-collar print worker brethren were before them. The Internet means that newswire services can employ English-speaking journalists in low-cost-of-living countries to write about what's happening in high-cost-of-living countries such as the United States or UK. They can't deliver reports on the ground but a lot of journalism these days is conducted simply by using a phone and a computer. And now there is even automated software that can summarize press releases.
So, should a journalist like me be worried about this? And should white collar workers in general be concerned? Not necessarily. I think it depends on your attitude.
Fear of technological change at work is perhaps best exemplified by the rising up of the Luddites in England during the early days of the Industrial Revolution, when workers became fearful that the introduction of machinery into textile manufacturing would lead to them losing their trades. In the late 18th century the Luddites went about destroying machinery, which led to the government of the day introducing laws specifically to protect certain textile-making equipment.
Jon Mainwaring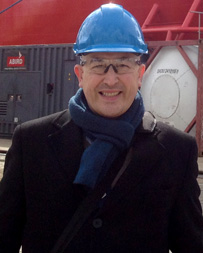 Editor-in-Chief, Rigzone
Yet, the textile machinery itself needed to be made by other workers and the introduction of such machinery meant that clothes, cloths and other textile goods could be made more efficiently, and cheaply, making them more affordable to ordinary people.
The real leap forward to the age of the consumer was brought about by the likes of Frederick Wilson Taylor and Henry Ford. Both recognized that much of manufacturing work could be divided up into repetitive tasks, rather than employing an expensive craftsman. This led directly to the widespread production of cars, such as the Model T Ford, which were affordable to common people, along with other goods that had previously been seen as luxury items.
Coming back to the oil and gas industry, its workers are generally more disposed to learning new skills than workers in other sectors; they recognise that technological change is part and parcel of their work. So, the industry is seeing new roles springing up all the time.
For instance, at last year's Offshore Technology Conference, I met with a company called Sky Futures. This is a relatively-new business that offers inspection services to the oil and gas industry using drones that can fly over and underneath oil platforms. These drones can't (yet) physically test structures but they can perform very close up visual inspection in a fraction of the time that rope-access inspection teams take. This innovation is bad if your job is to carry out inspections by hanging off the outside of an oil platform, but it is better from the point of view of safety. And, it means the overall cost of operating such a facility is reduced. Another point is that someone needs to operate the drone and another person experienced in inspection is needed to interpret the images the drone sends. Then there's a team of software developers who provide the overall system that Sky Futures uses to arrange their drones' work schedule and to generate inspection reports.
This is one example of how new jobs are being created in the oil and gas industry while others are being phased out. But there are other growth jobs in the industry that weren't around even just a few years ago. These are to do with such innovations as the Internet of Things (or, as GE likes to call it, the Industrial Internet) and cybersecurity, for which new skills are needed. And there are even opportunities for people with traditional skills as the decommissioning of old oil and gas infrastructure on spent fields gathers pace in mature basins such as the North Sea.
For those workers willing to keep on learning there will long be opportunities in the oil and gas sector.