Despite Cost, Potential Exists For Condition-Based Maintenance
by Karen Boman
|
Rigzone Staff
|
Thursday, March 31, 2016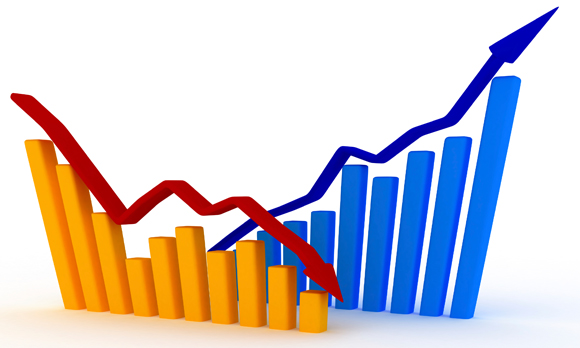 Condition-based maintenance can reduce costs and boost efficiency for oil and gas companies, but today's market makes CBM a tough sell.
Condition-based maintenance (CBM) can help oil and gas companies reduce costs while driving efficiency and productivity. But the current market downturn may make it difficult to convince upstream oil and gas companies to make the investment.
CBM, a methodology that combines predictive and preventive maintenance with real-time monitoring, can save oil and gas companies anywhere from 10 to 50 percent in cost savings from adopting CBM programs, Frost & Sullivan Measurement & Instrumentation Program Manager Vijay Mathew told Rigzone.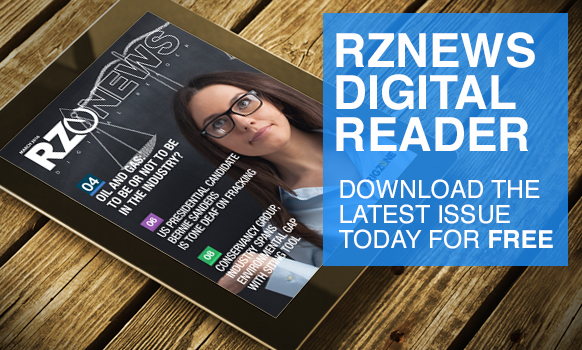 The CBM process involves measurement of data signals from assets, which is fed into a computerized maintenance management system, Mathew explained. This data is then compared with earlier recorded measurements to provide an accurate picture of the current asset condition and trends of the future asset condition. These trends are plotted to provide an indication of deviations from the standard and the resultant potential for failure events.
"The organization can then intelligently plan its maintenance strategies based on the condition of the asset instead of having to inordinately shut down the equipment," Mathew said.
Oil and gas has traditionally been one of the largest spenders on CBM, Mathew said. In 2015, approximately 30 percent of revenue generated by the global condition monitoring market came from the oil and gas industry. However, the industry is going through a tough phase due to low oil prices. As a result, maintenance budgets have been cut significantly. Despite these cuts, large volumes of mission critical assets, such as high speed turbo machinery, at refineries warrant the need for a comprehensive CBM program.
While Frost & Sullivan's outlook on CBM remains largely positive, the firm has revised its original projection to reflect the dire conditions in the oil and gas market, which have trickled down to companies that sell condition monitoring equipment. The CBM market in the oil and gas industry fell in 2015, particularly for upstream applications. But downstream is likely to remain stable in the short term, Mathew noted.
"Although a few forward-looking innovative companies may see this as an opportunity to make their operations more efficient and predictive, the fact is that if oil and gas companies are going bankrupt, asking them to spend more money on operational improvements is a hard sell, despite the influx of new innovative technologies," Mathew commented.
Technology, Awareness Key Drivers for CBM
A key driver for CBM is growing awareness and technology improvements, Mathew said. Customers have understood the benefits of continuous monitoring and analysis of assets and of making informed decisions based on the component's behavior, or its vibration signature.
"When the use of condition monitoring first became mainstream in the 1960s, the equipment was complex and expensive and could only be handled by highly trained condition monitoring professionals," Mathew commented. "This is no longer the case."
With the constant drive toward maximizing performance from asset investments, organizations have resorted to a number of means to attain greater productivity and enhance savings, said Mathew. CBM has emerged as one of the key methodologies for achieving this objective. Modern CBM techniques allow for proactive and predictive maintenance of plant assets for optimal health.
"Condition monitoring provides early warning of potential failure, providing organizations a head start to resolve incidents, thereby helping avoid catastrophic failures, minimizing downtime, improving product quality and resulting in significant cost savings," Mathew commented.
Patrick Zirnhelt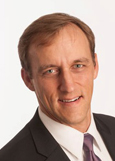 Vice President of Energy & Asset Management,
IFS North America
Traditional maintenance in oil and gas has been about fixing equipment when it breaks. As a result, unplanned downtime occurs and unplanned parts are required for repair – all on short notice. This may require expediting spare parts and paying overtime as the additional ad-hoc expenditures mount, said Patrick Zirnhelt, vice president of energy & asset management at IFS North America, in a statement to Rigzone.
Zirnhelt said his company sees opportunities for CBM in oil and gas due to low oil prices. IFS, which develops and supplies enterprise software for resource planning, asset management and service management, believes the need for industry to do more with less will lead companies to embrace in 2016 the opportunity presented by Big Data: using CBM to get more value and efficiency their infrastructure.
The Internet of Things (IoT) and Big Data are playing a huge role in CBM. Oil and gas companies that implement CBM programs with IoT-enabled equipment will be able to capture and learn from the Big Data they suddenly have access to – with this increased visibility helping to make their operations smarter and reduce costs.
CBM is all about the ability to set parameters that will trigger work orders for repairs before costly failures. With increasing supply chain complexity on a global scale, oil and gas organizations need to take advantage of the new breed of software that goes beyond existing business intelligence tools, Zirnhelt noted.
"Unplanned equipment failure of a drilling rig could cost millions of dollars in operational downtime if organizations are working on a 'just too late' maintenance basis," said Zirnhelt. "Hastily having to schedule an ad-hoc maintenance task and ship a part in from any corner of the globe is hugely inefficient."
At the same time, operating on a "just-in-case" basis can be just as cost-ineffective, often leading to overstocking of parts, Zirnhelt said. With CBM, oil and gas companies benefit from the right equipment and receiving the right maintenance, critically, at the right time. By reducing unplanned equipment failures, the number of serious safety issues related to unplanned downtime also can be reduced.
CBM, 'Backbone' for Predictive Maintenance
CBM is the backbone for predictive maintenance, said Isaac Brown, who heads up Lux Research's industrial IoT practice. Predictive maintenance and CBM strive toward the same goal, but unlike CBM, predictive maintenance refers to the use of techniques that help determine the condition of in-service equipment to predict when maintenance should be performed.
Advances in predictive maintenance technology are allowing oil and gas operators to utilize data gathered through CBM programs and more accurately predict when machine breakdowns will occur. What's driving more interest in predictive maintenance is the use of the Cloud and heavy-duty predictive analytics, said Brown, adding that the hottest trends in CBM are occurring in the area of predictive maintenance.
"Sensors are continuously getting cheaper and more effective, requiring less power, withstanding harsher environments, and better enabling wireless communications," Brown said. These incremental changes are important and have an impact on just how much sensing a company can do to monitor equipment.
Brown cited statistics from a 2010 U.S. Department of Energy report, which indicated the return on investment for oil and gas predictive maintenance programs resulted in maintenance costs decreases of 25 percent to 30 percent; reductions in downtime of 35 percent to 45 percent; increases in production by 20 percent to 25 percent; and the elimination of 70 percent of breakdowns.
1
2
View Full Article
Generated by readers, the comments included herein do not reflect the views and opinions of Rigzone. All comments are subject to editorial review. Off-topic, inappropriate or insulting comments will be removed.