Midstream: A Silver Lining in Oil, Gas Downturn?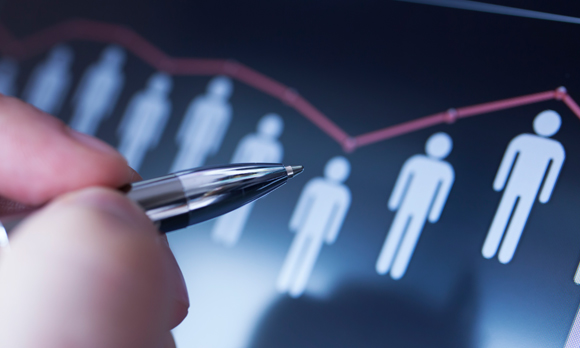 While the upstream sector continues to struggle in the low oil price environment, Rigzone explores possible opportunities in midstream.
Judging by the many headlines we've seen over the past 18 months, words such as layoffs and bankruptcies paint a scary picture for the upstream sector – which has, perhaps unfairly, been dubbed the Debbie Downer of the oil and gas industry.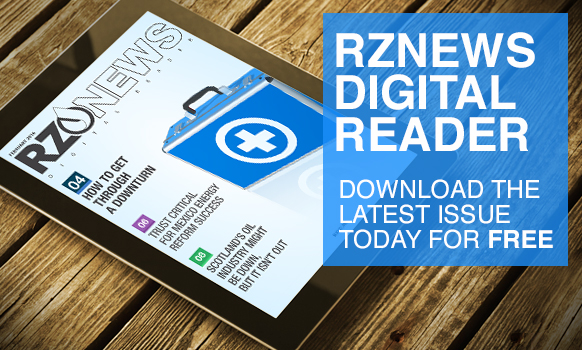 While activity on the upstream side has been stalled, downstream has fared fairly well in regard to hiring, partly due to an inflated candidate pool of skilled professionals who have been laid off because of low oil prices.
But where does that leave the midstream sector? Are there any opportunities? Rigzone speaks with industry experts who share what opportunities are present in midstream as well as the future of the midstream sector.
Employment Opportunities
Earlier this year, when crude prices were less than $30 per barrel, layoff announcements seemed to be the norm and recruiting efforts were stalled.
"Midstream has been fairly insulated from a lot of the market downturn to some extent … there's been a little bit of negative effect, but not to the extent that you see in the E&P [exploration and production] and services space," Kevin Kuschel, managing partner for consulting firm Longnecker & Associates, told Rigzone. "Conversely to what's occurring in the E&P space, [midstream] is still looking to maintain or increase employment levels for 2016 and/or 2017. Since [midstream companies] haven't been as negatively affected from a cash flow perspective, they're still able to maintain a relatively similar or increased budget and continue operations on a more normal basis."
This could be good news for job-seekers, especially those who possess skills that can transfer to other industry sectors.
For example, Williams Cos.*, headquartered in Tulsa, Oklahoma, is one midstream company still looking to hire workers.
"We continue to have a strong need for operations technicians, primarily along our Transco system, which is the nation's largest, fastest-growing interstate natural gas pipeline," Williams spokesperson Tom Droege told Rigzone.
Droege said the open positions are in locations throughout the southern United States, along the Atlantic Seaboard and up to the northeast.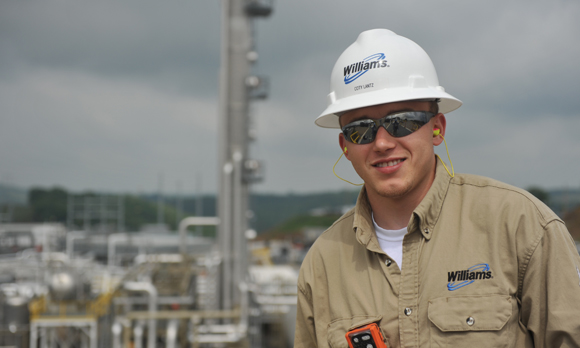 Williams Cos. still has a strong need for operations technicians.
Source: Williams
"Operations technicians are the backbone of our business, performing critical tasks and preventive maintenance on our pipeline facilities and compressor stations…" said Droege. "Specifically, we are looking for individuals with technical school degrees or work experience in a mechanical or electronic field who are looking for a career with growth opportunities."
Droege said despite the swings and cycles of the energy industry, long-term demand for natural gas remains strong; therefore Williams is continuing to invest in the growing demand side of the business.
Other companies, such as Magellan Midstream Partners, continue to advertise open positions on their website, a company spokesperson told Rigzone.
Future of Midstream
During the 4Q of 2015, activity for master limited partnerships (MLP) – in which pipeline operators have often found success – seemed like it was prepared to surge. But what effect that may have had on job creation in the midstream sector is still unclear, according to Kuschel.
That's because the industry is still waiting on what's going to happen in the E&P space, which he believes will directly impact the midstream sector at some point.
"We've seen in one court case where a judge ruled there needed to be a renegotiation of a midstream contract between the midstream company and E&P company … if commodity prices remain depressed for much longer, I think you're going to start seeing a little more pressure on the midstream companies to renegotiate contracts," Kuschel said. "If that doesn't happen and things remain status quo, then we're still going to see a fairly good job market in midstream, specifically as it relates to construction engineers and people involved in the pipeline-building process."
Sharing results from a survey comparing the budgets of pipeline companies and E&P companies, Longnecker & Associates senior consultant Josh Whittaker told Rigzone that a little more than half of midstream respondents increased their budgets in 2015 from 2014, whereas 90 percent of E&P companies reduced their budgets during the same time period. As far as workforce numbers, 89 percent of midstream respondents increased their employee population in 2015 from 2014, while 75 percent of E&P companies decreased their employee population during the same time period.
Additionally, Longnecker's 2015 midstream compensation survey revealed that the midstream sector was doing quite nicely in terms of employment and pay. The company is currently gathering responses for its 2016 survey which will focus on how the midstream market has affected companies in 2016 and if depressed commodity prices continue, what that means for compensation in 2017 and the job market overall.
Considering that midstream is currently doing better than upstream, industry recruiters would be smart to pay attention to industry trends when marketing to job candidates during the downturn.
"Employment may have been impacted by the current downturn in energy prices, but in the long run I believe that the need for midstream operations will still be there and that we will see industry growth and job creation in the future," said Mary Lyman, executive director for the Master Limited Partnership Association.
Editor's Note: At the time this story was written, Williams Cos. had not begun implementing layoffs within the company.
Generated by readers, the comments included herein do not reflect the views and opinions of Rigzone. All comments are subject to editorial review. Off-topic, inappropriate or insulting comments will be removed.