USGS Releases First-Ever Maps of Induced, Natural Earthquake Hazards
by Karen Boman
|
Rigzone Staff
|
Monday, March 28, 2016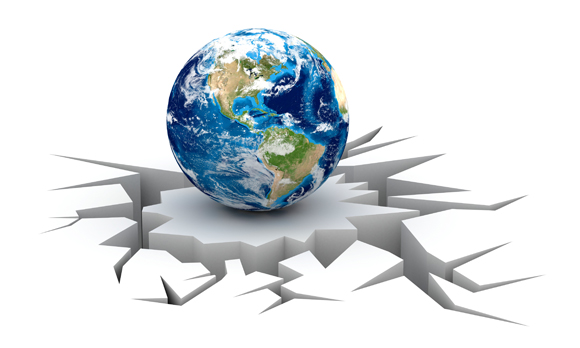 USGS releases the first-ever maps that show potential ground shaking hazards from human-induced and natural earthquakes.
The U.S. Geological Survey (USGS) published its first-ever maps showing potential ground-shaking hazards from human-induced and natural earthquakes Monday.
Previously, USGS maps only showed natural earthquake hazards. But concerns over potential damage from induced earthquakes prompted USGS to update its 2014 hazards map to show induced and natural earthquake risks in the central and eastern U.S. (CEUS). The new supplement to the 2014 hazard map shows a one-year outlook for nature's hazards, whereas the 2014 map uses a 50-year timeline.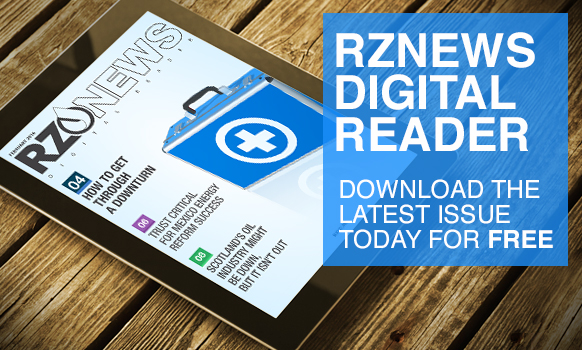 The supplemental maps show that around 7 million people live and work in areas of the CEUS with potential for damaging shaking from induced seismicity. Within a few portions of the CEUS, the chance of damage from all types of earthquakes is similar to that of natural earthquakes in high-hazard areas of California, USGS said in a March 28 press release.
"By including human-induced events, our assessment of earthquake hazards has significantly increased in parts of the United States," said Mark Peterson, chief of the USGS National Seismic Hazard Mapping Project. "This research also shows that much more of the nation faces a significant chance of having damaging earthquakes over the next year, whether natural or human-induced."
According to USGS, wastewater disposal has been the primary cause behind recent induced earthquakes in many parts of the CEUS. Six states – Oklahoma, Kansas, Texas, Colorado, New Mexico and Arkansas – face the most significant hazards from induced seismicity. Oklahoma and Texas have the largest populations exposed to induced earthquakes.
Studies released last year indicated a possible link between oil and gas wastewater injection and earthquakes. In addition, Oklahoma's oil and gas regulator released an expanded plan earlier this month to curtail wastewater injection volumes and well depth to deal with the state's increasingly frequent earthquakes.
Over the past five years, USGS has documented high shaking and damage in areas of the six states, mostly from induced earthquakes. USGS' "Did You Feel It?" website also has archived tens of thousands of reports from the public who experienced shaking in those states, including 1,500 reports of strong shaking or damage.
The updated maps have been published to allow policymakers to make more informed decisions when planning communities and for engineers to evaluate earthquake safety of buildings, bridges, pipelines and other important structures. USGS also wants to help the public understand how much concern they should have over earthquakes and open up discussions on how the effects of future earthquakes can be mitigated, USGS officials said during a Monday conference call with reporters.
To determine the risk, USGS looked at earthquakes of magnitude 2.7 or greater and projected those to larger magnitudes using well-known established laws of seismology. In developing the maps, USGS scientists identified 21 areas with increased rates of induced seismicity. Induced earthquakes have occurred within small areas of Alabama and Ohio, but a recent decrease in induced earthquake activity has resulted in a lower hazard forecast in these states for the next year. Scientists are still investigating whether an increase in earthquakes in other areas of Alabama and small portions of Ohio were induced or natural.
Justin Rubinstein, deputy chief of the induced seismicity project at USGS, told reporters that telling the difference between an induced versus a natural earthquake is challenging. USGS will typically look at the sequence as a whole, or when changes to industrial operations have been made, to determine whether an earthquake is induced or natural.
There's no silver bullet that we have to distinguish between the two, said Rubinstein. This is a critical question and an active area of research. Unfortunately, identifying earthquakes in real-time is challenging, due to the fact that industrial data can be released as early as a month after a quake or as long as a year.
USGS didn't integrate wastewater injection information into the maps; instead, the maps are based solely on earthquake occurrence. Because induced seismicity levels can change rapidly from year to year – and adopting building codes can take up to a decade – USGS officials don't believe that information on induced seismicity levels should be placed in building codes. Incorporating this information into building codes also means that whoever builds the building will have to pay for damage, and government officials don't want to make that call either.
Generated by readers, the comments included herein do not reflect the views and opinions of Rigzone. All comments are subject to editorial review. Off-topic, inappropriate or insulting comments will be removed.
RELATED COMPANIES