The Rigzone Interview: Fountain Quail CEO Breaks Down Oil and Water
by Deon Daugherty
|
Rigzone Staff
|
Friday, March 25, 2016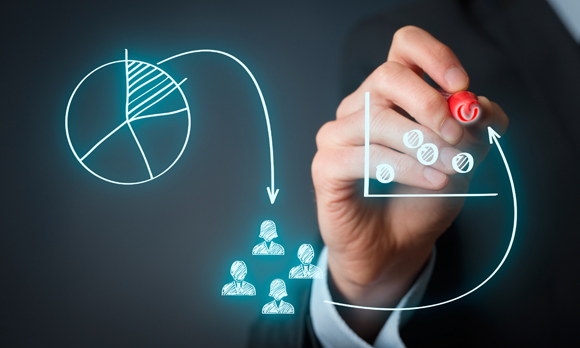 Fountain Quail Water Management CEO Rich Broderick shares his company's strategy for surviving as a water services company during the oil and gas downturn.
Founded 20 years ago in Canada, privately-held Fountain Quail Water Management has evolved with the needs of the oil and gas services industry – and its agility has served the company well during energy's up and downs. The company's breakthrough service came in the early 2000s when Fountain Quail moved into the U.S. market with its NOMAD™ process, a proprietary water distillation technology. Going to work in 2004 with Devon Energy in the Barnett shale, the company's thermal evaporator system desalinated flowback and produced water from hydraulic fracturing into distilled freshwater. Inside of five years, Fountain Quail had deployed nine units to Devon's fields.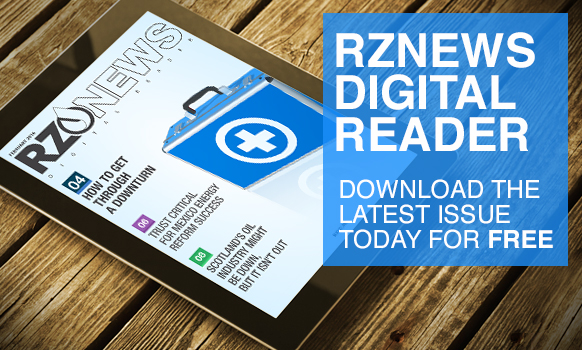 Fountain Quail functioned for several years as a wholly-owned subsidiary of Canada's Aqua-Pure Ventures Inc., but the global industry downturn pushed its parent company into bankruptcy last year. Fountain Quail was carved out of Aqua-Pure by a private equity group which made an initial commitment of up to $40 million in financing, and kept its management team and technology intact.
Fountain Quail CEO Rich Broderick talked with Rigzone about the challenges of servicing a shifting industry in good times and bad.
Rigzone: How has Fountain Quail adapted to the changes in oil and gas during the last two decades?
Broderick: When Fountain Quail first got into treating and recycling produced water – we were the first in the unconventional plays – the requirement for fracking was freshwater. We had a technology that took water to fresh, and that's why we got so busy during the period of from 2004 to 2008.
As time went on, in the Marcellus Shale, [operators] needed large volumes of freshwater for fracking, [but] they had very limited injection well disposal options. There are only 12 [injection] wells in all of Pennsylvania. They used a solution of dilution, which mixed a percentage of the flowback and produced water into the freshwater and they would use that for slickwater fracks.
Rich Broderick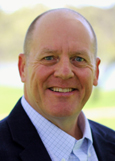 CEO, Fountain Quail
That started the chain of saltwater being used in slickwater fracks. We saw that happening in the Haynesville, to some degree in the Barnett, and we saw a migration from a freshwater requirement to saltwater. It's less expensive in terms of recycling the water, but it is more expensive in the containment and transfer of the water.
The industry is moving toward – with a few exceptions – they are able to use saltwater [for fracking]. That is why we saw tremendous growth in our ROVER™ [system]. That activity really ramped up in 2013 and 2014 because our ROVER™ system converts produced and flowback water into a clean brine that can be reused for fracking.
Rigzone: What has that growth looked like at the company?
Broderick: We went from a single ROVER™ unit – the prototype – in the beginning of 2013, and in 2014, we had built and put into service three more [units]. We were in the process of building seven more under contract, but by then it was 4Q 2014, and the downturn started.
Fountain Quail is the largest recycler in the industry in terms of volumes recycled, but the reality is the percentages of water recycled, as opposed to what goes to injection, is still very small. A lot of it has to do with the challenges around logistics and economics.
Also during this time, we saw a shift in the industry going from recycling in a pilot project to E&P's [exploration and production] moving to full-scale commercial recycling projects. That's what Fountain Quail does best. When you have to get to scale, from 5,000-plus barrels per day for an extended period of time – that is where the economics start to work out.
Recycling has become a core part of what many operators are doing in their operations – driven almost 100 percent by the economics of trying to get freshwater supplies and the limitations or restrictions on disposal. It has became less expensive to recycle than to do it the traditional way, which was to find a source of freshwater nearby, use it for the frack, and then put that wastewater down a deep disposal well.
Rigzone: How much water do you recycle for the upstream industry in a given year?
Broderick: In 2015, it was in the range of 6 million barrels.
Rigzone: What's happened to that figure as the downtown continued?
Broderick: When the rig count really dropped initially in the first quarter of 2015, we saw an impact to our business, but then there was a leveling out. We've had a lot of inquiries – and we're working with a number of operators – on our NOMAD™ technology. The distilled water we generate in that process is pH neutral, surface-discharge quality so it can be used for other uses other than fracking.
Rigzone: What are other used for water in the oilfield?
Broderick: You need water for cementing wells, you need water on drilling locations, when you're building a pad, you need it to wet it down – and it has to be all freshwater. When you run saltwater through our thermal evaporators, what you get is a stream of distilled water, but you also get a small percentage of a very concentrated stream of brine water, near 10 pounds per gallon in density. It has historically been treated as a waste product that is disposed of in injection wells. What we found is that water actually has value for drilling and completing and workover operations in certain basins
Rigzone: How did the decline in commodity price impact your business?
Broderick: It's caused us to look at different areas. As the commodity price dropped, the E&P's concentrated the remaining drilling activity to their most profitable acreage.
One of the areas is the Delaware Basin, there are some areas of the Permian Basin, and there is a smaller area in the DJ Basin in eastern Colorado. Having said that, there is still a tremendous amount of water that is still being produced on a daily basis and producers are looking for environmentally friendly and cost-effective alternatives to deep well injection.
1
2
View Full Article
Generated by readers, the comments included herein do not reflect the views and opinions of Rigzone. All comments are subject to editorial review. Off-topic, inappropriate or insulting comments will be removed.