GE, Statoil: Sustainability Important In Low Oil Price Environment
by Andreas Exarheas
|
Rigzone Staff
|
Thursday, March 24, 2016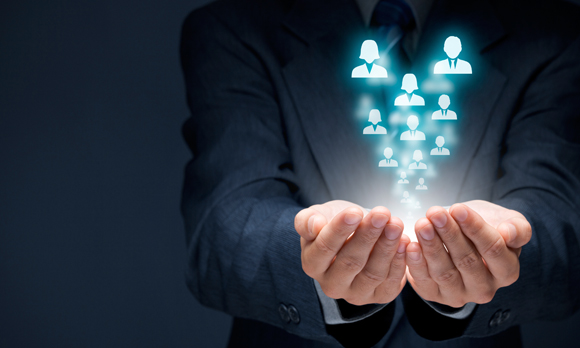 GE Oil & Gas CEO Lorenzo Simonelli and Statoil Chief Technology Officer Elisabeth Birkeland Kvalheim discuss the viability of pursuing sustainable energy solutions in a low oil price environment.
In January 2015, GE Oil & Gas and Statoil ASA launched a joint technology-focused program in order to try and accelerate the development of more environmentally sustainable energy equipment.
As part of this collaborative effort, the two companies created the global Open Innovation Challenge, which invites innovators from around the world to submit concept designs with the potential to reduce the environmental impact of energy production. So far there have been two OICs, with the first competition dedicated to addressing the use of sand in unconventional operations and the second focusing on the reduction of water usage in onshore oil and gas processes.
When GE and Statoil initially announced their joint venture, the price of Brent was considerably higher than it is today. However, despite the commodity price drop, neither company has been discouraged in its pursuit of cleaner technology for the oil and gas industry.
GE Oil & Gas CEO Lorenzo Simonelli said the alliance will continue regardless of the price of Brent crude.
"We actually started it … outside of the price of oil. We're really focused on the innovation of technologies that allow us to make the industry sustainable and minimize the environmental footprint and that continues irrespective of the price of oil," he said.
"We're going to need oil and gas in the future, we know that the energy demand is increasing. We've got a role to play but it has to be sustainable."
Elisabeth Birkeland Kvalheim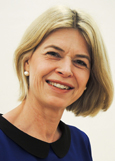 CTO, Statoil
Statoil's Chief Technology Officer, Elisabeth Birkeland Kvalheim, is equally supportive of the partnership between the two companies amid the current price environment. The CTO also suggests that such efforts are actually easier to conduct during periods of suppressed commodity prices because the oil and gas industry is hungrier for collaboration.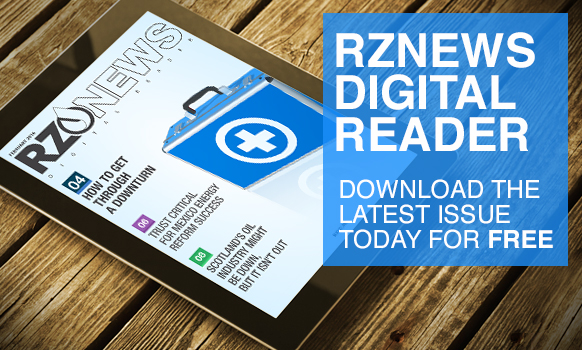 "When you look at the oil price now it's [the partnership] even more important because we need to get the culture into the industry that we will be competitive at all times. To continuously look for new technology, new ways of collaborating with externals, with academia and universities, It's extremely important because we need to continuously improve our business, and run it as safe and as efficient as we can, but at the same time look for new ways to collaborate and find new technology solutions…In a way, during this time, it's even easier to do these kinds of activities because people are more eager to look for the good solutions," she said. "We are trying to learn from other industries. Trying to look beyond the oil and gas industry, because we recognize now we are going into lower margins and we definitely need to focus on innovation and technologies to be competitive in the future."
In February, GE and Statoil announced the winners of their second OIC, which received over 100 entries from 23 different countries. Three of the four victors hailed from the U.S., and one was from Australia. The concepts were designed to reduce fresh water consumption in shale oil and gas production included solutions such as nano-sponges, and freezing, evaporation and laser technology. Shortly after the winners were announced, they each received a cash prize of $25,000 to continue working with GE and Statoil to develop their ideas further.
Going forward, a discretionary funding pool of $375,000 is earmarked for 'co-development activities,' which will be allocated following a more in-depth evaluation of winning proposals. This process is far from easy though, Kvalheim said, adding that speed and cost are major factors for successful technology development.
"The difficult part now is actually to figure out which of these technologies have the potential to be implemented quickly and have the economic frames that we actually can afford to use," she said.
As soon as GE and Statoil select the ideas they deem most suitable to progress to the next stage of development, the concepts will be subjected to simulation and testing environments. Then, they may advance to an in-field pilot stage. If that phase proves to be successful, technologies can be moved into multiple fields.
Simonelli said the partners expect to take ideas from concept to the field in around a year.
"It depends how quickly it works, but timescale you're looking at, normally, from the inception of an idea into prototyping, into the field and then developing the field, at about 12 months," he said.
The winners from GE and Statoil's first OIC, which were announced in July last year, are currently in that 12-month cycle, with some victors finding less success than they expected and others more so, Simonelli said.
In addition to bettering the environmental impact of oil and gas operations, GE and Statoil's OICs also have the potential to become a recruitment source for full-time top talent. Simonelli doesn't rule out hiring the entrepreneurs who enter the competitions in the future.
"I think it's a wait and see. I mean right now let's continue developing the technologies. These are great ideas. Some of them are being used in different applications in different industries, so it's a question of testing them out, piloting them. We need to take this to the next level," he said.
Despite a considerable drop in oil prices, GE and Statoil are continuing to fund and chase environmentally-friendlier technologies because they believe it will better the oil and gas industry, both in terms of environmental sustainability and competitiveness. A third OIC is in the works, and it which will continue the advancement and usage of data analytics "to reduce any unplanned downtime and continue productivity," Simonelli said.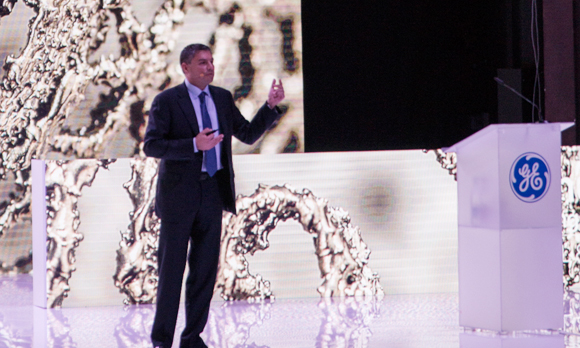 Lorenzo Simonelli, CEO, GE Oil & Gas
Generated by readers, the comments included herein do not reflect the views and opinions of Rigzone. All comments are subject to editorial review. Off-topic, inappropriate or insulting comments will be removed.
RELATED COMPANIES