Sky-Futures to Grow Asian Workforce Slightly, Partners with Keppel's OTD
by Chee Yew Cheang
|
Rigzone Staff
|
Wednesday, March 23, 2016
Sky-Futures, a drone inspection provider to the oil and gas industry, is growing its workforce in Asia slightly to meet regional operational needs, a company executive told Rigzone at OTC Asia 2016.
Sky-Futures, a drone inspection services provider for the global oil and gas industry, is expanding its workforce in Southeast Asia slightly to meet its regional operational needs, a company executive told Rigzone Wednesday at the Offshore Technology Conference Asia 2016 in Kuala Lumpur, Malaysia.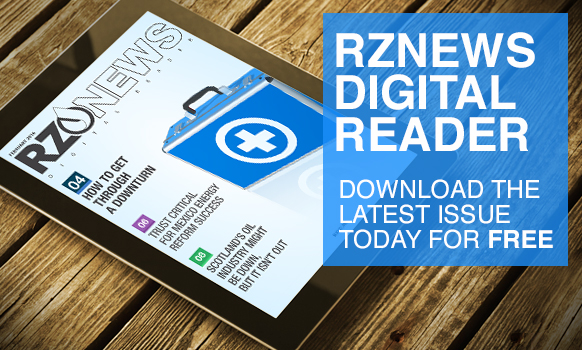 "Yes, we are growing ... for 2016/2017, [the workforce will grow] probably by the 10s," Wijnand A.J. Moonen, vice president of business development – Southeast Asia, said when asked whether skilled oil and gas workers would find employment opportunities in the drone sector – a relatively new oil field services offering.
"There will be employment opportunities for certified experienced offshore oil and gas inspectors and ... for people who either have experience or who can be trained as remote pilots."
Increased operations are expected after Sky-Futures announced in a press release Tuesday that it is collaborating with Offshore Technology Development (OTD), a subsidiary of Singapore's Keppel Offshore & Marine Ltd. to offer inspection services by drone to the latter's established client base in the global rig industry.
The company commented that the partnership with Keppel will provide clients in the offshore and marine sector with a step change in the way inspections can be performed on essential but hard to access part of their vessels. The use of unmanned aerial systems (UAS or drones) also makes it possible to simultaneously improve safety, reduce cost – often by more than 80 percent – and obtain better quality inspection information.
"Partnering with Keppel allows us to deliver an extended service for our clients in the global offshore and marine industry. Keppel's ability to follow through and provide engineering support for any problems that may be found through our drone delivered inspections, means that offshore and marine companies can operate more safely and with less disruptions of their operations whilst still reducing cost levels," James Harrison, Sky-Futures' co-founder and CEO, said in the press release.
Commenting on the collaboration, OTD said "we are able to further offer our customers value-added services in inspecting and assessing their vessels in a more expedient, cost-efficient and safer manner. These latest technologies will also equip our yard to provide enhanced services in the aftersales Inspection, Maintenance and Repair market."
Moonen told Rigzone that he believed that the Sky-Futures-OTD partnership "can bring a big benefit to the drilling sector."
Generated by readers, the comments included herein do not reflect the views and opinions of Rigzone. All comments are subject to editorial review. Off-topic, inappropriate or insulting comments will be removed.
RELATED COMPANIES