Major Production Projects Start Up Around The World
by Andreas Exarheas
|
Rigzone Staff
|
Friday, March 18, 2016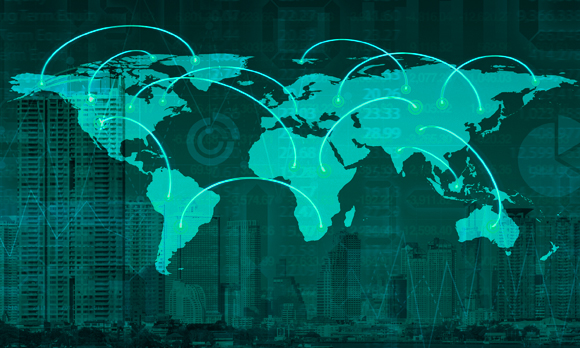 Oil and gas production projects get underway in Europe, Asia, the Middle East and Africa.
Production start-ups have occurred all over the globe within the first few months of this year, with considerable increases in Europe, the Middle East and Africa. Several additional projects across the latter two regions are expected in the near future, and a variety of recent developments in East Asia are expected to ramp-up their outputs by year-end.
In Europe, Total's UK-operated Laggan-Tormore development in the West of Shetland area, will produce 90,000 barrels of oil equivalent per day (boepd). Despite its status as a "key component" of Total's future production growth, the Laggan-Tormore project has been delayed numerous times, with output commencement initially expected at the end of 2014. Situated in 1,968 feet of water, the Laggan-Tormore gas and condensate fields feature an 86-mile tie-back of four subsea wells to an onshore Shetland gas plant, which has a capacity of 500 million cubic feet of gas per day (MMcf/d).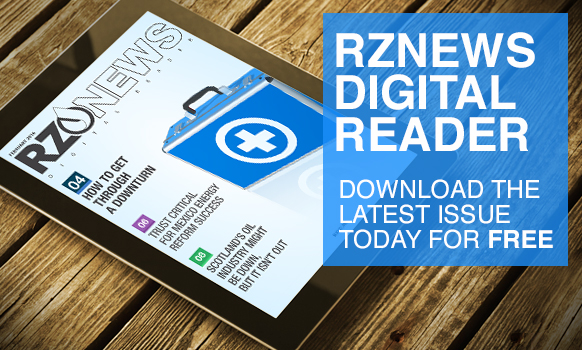 Deirdre Michie, the chief executive for Oil & Gas UK, emphasized the benefits the field has brought to the UK hydrocarbon sector in an organization statement in February.
"The confirmation of first gas production from the Laggan-Tormore field is very welcome news at a challenging time for the UK oil and gas industry as a whole," she said. "Developing the field attracted billions of pounds of investment to the UK, employed thousands of people and required technological innovation over many years. Production from the field will supply a significant proportion of the UK's gas needs, supporting energy security at a time of sustained dependence on gas as a fuel."
Another European production start-up got underway in February at the Horse Hill-1 discovery in the UK's Weald Basin. Oil flowed from the well at an initial rate in excess of 700 barrels of oil per day (bopd), in an approximate mix of 50:50 oil to water, before stabilizing to more than 463 bopd, in an approximate mix of over 99 percent oil and less than 1 percent water. Light, 40-degree API, sweet oil continued to flow naturally to surface at the Horse Hill-1 at a steady rate in excess of 456 bopd, and the first two tankers full with 348 barrels of oil from the site have already been sent to be refined. Brendan D'Souza, an oil and gas analyst at WH Ireland, said the results have been highly impressive and far exceed expectations.
The Horse Hill discovery could lead to one of the most significant oil supplies found onshore UK, according to Schlumberger's research. In August, the oilfield services firm calculated that 10.993 billion barrels of mean oil in place was imbedded within the 55 square miles of the PEDL137 and PEDL246 Horse Hill licenses. Schlumberger's latest estimates build on the company's previous petrophysical evaluation of the Horse Hill-1 well, located in PEDL137 near to London's Gatwick Airport, which estimated the gross oil-in-place (OIP) for the Jurassic section of the UK's HH-1 well to be approximately 271 million barrels of oil per square mile. A previous report by U.S. petrophysical analysis firm Nutech estimated that the Horse Hill-1 well contained a total OIP value of 158 million barrels per square mile.
Elsewhere in Europe, RN-Uvatneftegaz, a Rosneft subsidiary, announced in January that commercial oil production had started at the Zapadno-Epasskoye field, which is part of the Uvat project in Russia's Tyumen Region. Recoverable oil reserves at the field amount to over 121 million barrels, according to a Rosneft statement. First commercial production also occurred at the Sound Energy operated Nervesa gas discovery, located onshore northeast Italy, which is currently ramping up to a planned output rate of 1.8 MMcf/d.
The Middle East And Africa
In the Middle East, two production start-ups stemmed from Iran's North Azadegan and Yadavaran development projects. Following the completion of expansion work at the two oilfields, which are located west of the Karoun River, North Azadegan and Yadavaran, now have the potential to boost Iran's production capacity by around 160,000 bopd. The latest development in the country follows Iran's plans to boost output after sanctions were lifted in January.
Saudi Arabia also saw a significant production development at the start of the year, when state oil giant Saudi Aramco revealed it had started to operate one of the output processing units associated with the Wasit project. Offshore gas production from the Saudi Arabian Wasit venture is expected to begin in the near future. An additional Middle Eastern production start-up was announced in February, in the form of the An Nagyah oil field, after Australia's Petsec Energy Ltd acquired a 100 percent participating interest in, and operatorship of, the Damis Production License in the Republic of Yemen's Block S-1. Prior to its suspension in 2014, the An Nagyah oil field had produced 25 million barrels of oil since 2004 from 25 wells, reaching a peak oil rate of 12,716 bopd in March 2006.
Several output commencements have occurred in Africa since the start of 2016, too, with the offshore Angola Mpungi field and the Southern Fields project in Algeria coming online in January and February, respectively. Eni announced Jan. 11 it had brought the offshore Angola Mpungi field on-stream as part of the latest phase of the West Hub Development Project, marking the third WHDP field start-up. This field is expected to ramp-up production from the development to approximately 100,000 bopd within the first quarter.
The Sonatrach, BP and Statoil joint venture, In Salah Gas, said in February it would begin production of the Southern Fields project in Algeria, which comprises the development of the Gour Mahmoud, In Salah, Garet el Befinat and Hassi Moumene dry gas fields. Production from the SF project is planned to ramp up to 500 MMcf/d as wells in the Hassi Moumene and Garet el Befinat fields are brought online.
Other African assets scheduled to begin production include the Aje field, located offshore Nigeria, and the Kiliwani North-1 well, in Tanzania. Aje will produce an estimated 28.5 million barrels of oil from two initial wells, according to Panoro Energy. Two further wells are expected to bring total Cenomanian oil production from the field up to over 50 million barrels. The Kiliwani North 1 well is anticipated to produce at an approximate rate of 30 MMcf/d, equivalent to more than 5,000 bopd, according to Solo Oil.
Asia Production
China's CNOOC Limited announced in February it has started production at the Weizhou 12-2 oilfield joint development project and the Weizhou 11-4 North oilfield Phase II project, both in the Beibu Gulf Basin of the South China Sea. The Weizhou 12-2 project, which lies in an average water depth of approximately 118 feet, has three oilfields comprising Weizhou 12-2, Weizhou 12-1 West and the north part of Weizhou 11-2. CNOOC indicated that the project's main output facilities include three wellhead platforms and 18 production wells, currently producing a total of 16,000 bopd.
Weizhou 11-4 North, in average water depths of 131 feet, makes use of two wellhead platforms and 15 producing wells. The state-owned Chinese firm has said only one well is currently in operation, producing around 500 bopd, although peak production of approximately 8,000 bopd is expected from the project this year. CNOOC also brought the Kenli 10-4 oilfield in the South of Bohai online earlier this year. There are currently six producing wells at Kenli 10-4 with an output total of approximately 6,540 bopd. The oilfield is expected to reach peak production of approximately 9,600 bopd in 2016.
In southwest China, China National Petroleum Corp. and Chevron Corp. brought the Chuandongbei Sour Gas Project online. The Chuandongbei project occupies an area of over 309 square miles and consists of several gas fields including Luojiazhai, Tieshanpo, and Dukouhe-Qilibei. The Luojiazhai gas field, which is designed to produce 109.53 billion cubic feet per annum, currently produces 346 MMcf/d.
Generated by readers, the comments included herein do not reflect the views and opinions of Rigzone. All comments are subject to editorial review. Off-topic, inappropriate or insulting comments will be removed.