Analysts: Europe Has Chance to 'Pivot West' for Gas Supplies
by Matthew V. Veazey
|
Rigzone Staff
|
Wednesday, March 16, 2016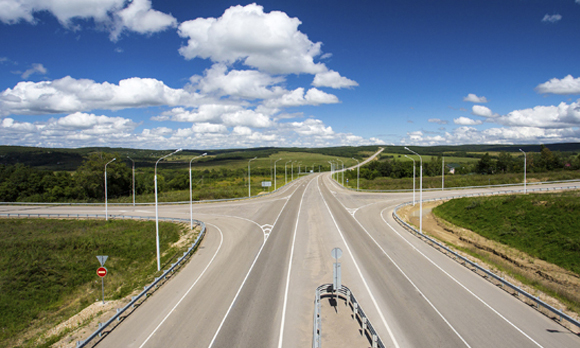 Europe's at a crossroads in terms of ensuring reliable and sufficient natural gas supplies.
According to figures from BP's Statistical Review of World Energy 2015, nearly 45 percent of the natural gas delivered to Europe via pipeline in 2014 originated in Russia and Central Asia. Geopolitical challenges in Ukraine and Turkey, however, threaten the stability and growth potential of vital pipeline corridors in these regions. Moreover, new pipeline infrastructure linking gas-rich Iran to Europe likely is more than a decade away.
Given the unfolding scenario, Europe finds itself at a crossroads in terms of ensuring reliable and sufficient natural gas supplies. A recent Genscape white paper argues that the region's gas customers should take steps to increase imports of liquefied natural gas (LNG) from North America. Not only would "pivoting West" help European gas customers diversify their gas supplies, but also give U.S. LNG producers a long-term market for their exports, says Genscape LNG analyst Ted Michael.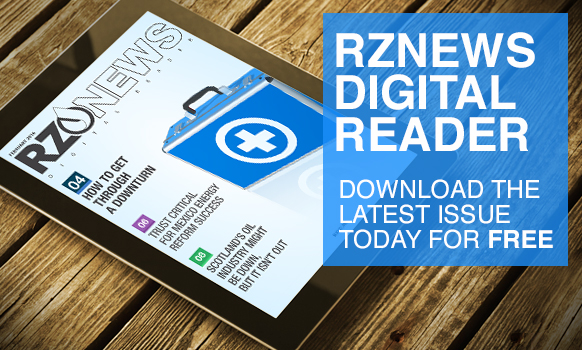 Michael, who co-authored the white paper with fellow analyst Jason Lord, recently chatted with Rigzone to discuss the dynamics of Europe's gas market.
Rigzone: What do you see as Europe's primary energy supply challenges?
Ted Michael: The challenges are twofold. The public is anti-fossil fuels, but the cost of transition to clean power has proved enormously expensive. At the same time Russia, Europe's major energy supplier, has been problematic; using energy as a foreign policy tool has been disruptive. In addition the European Union (EU) has made curbing market power a cornerstone of its energy policy. Furthermore future supplies from Asia and Iran are in jeopardy as the Sunni-Shia conflict threatens to escalate. Geopolitical tensions long simmering between Russia and Turkey cast doubt on Turkey as a transit route for Central Asian supply.
ExxonMobil or Apple, Neiman Marcus or Wal-Mart, Mercedes or Ford?
In their white paper calling for greater LNG supply options for Europe, Genscape analysts Ted Michael and Jason Lord argue that the natural gas industry is at a crossroads and can pursue growth in one of two ways.
In what they call the "Exxon model," the industry continues its existing course of expanding its footprint in the markets in which it already competes.
"The Exxon model vertically integrates across the supply chain with a presence in every market," explained Michael. "Scale and diversity make this model immune to swings in price and movement of margins geographically or up and down the supply chain. The Exxon model is the incumbent model and one that has been pursued by Gazprom in Europe."
Alternatively, Michael and Lord say the gas industry could seek growth in new markets – an approach they call the "Steve Jobs model" in honor of the late co-founder of Apple.
"Steve Jobs was a disrupter," said Michael. "A disrupter does not dominate the existing order. It seeks to overturn it, primarily by opening new markets."
Michael pointed out that potential new natural gas markets ripe for disruption include:
Transport fuel for the rail, shipping and trucking industries
High-horsepower markets such as mining
Residential and office park micro power generation deploying new gas turbine technology
"The IBM mainframe lost its market power to distributed processing – that is, the personal computer," continued Michael. "Technology now allows the personal powergen plant 24/7 with no grid connection necessary. Just as solar power has become a major disrupter to the powergen industry and a competitor for gas demand, innovations in residential and office gas-fueled microgen may overturn the current paradigm of sun time-only personal power generation."
If natural gas expands into new markets, its price should remain stable and low, added Michael. Using another corporate analogy, he pointed out the gas industry must decide whether it will follow the path of luxury retailer Neiman Marcus or discount chain Wal-Mart.
"Natural gas has to decide if it's a luxury good or a fuel for the masses," Michael said. "Gas cannot enter a golden age if it's priced like a Mercedes. The fuel for the masses has to be priced like a Ford."
In order to pursue the "Steve Jobs" and "Wal-Mart" paths to new markets, the natural gas industry needs to follow the "California high-tech model: double the volume at half the price," continued Michael. "Gas must either price to displace coal as in North America or open up whole new markets, either in transport or home powergen. Failing to do so, natural gas will remain confined as a niche fuel eternally waiting for the public to catch on."
Rigzone: What are Europe's options?
Michael: Western Europe has many regas facilities. With nearly 23 billion cubic feet per day (bcf/d) of import capacity North Western Europe and Spain are well supplied. However new LNG import facilities are needed to supply South, East and Central Europe – as well as new transport infrastructure to reach markets currently heavily dependent on Russian supply. The closing of the East means LNG imports are the best option; with North America providing both security and liquidity at low prices. However, policy directives will not build pipelines. The question remains who will finance pipelines to bring LNG to these new markets.
Rigzone: Why do you believe that Western-sourced LNG is the answer?
Michael: Western sources are abundant, cheap, free of destination clause and come with little risk of disruption or political interference. The EU is determined to get free from Russia's grasp. Supplies from North America will prove to be the solution. With 8.5 bcf/d of export capacity under construction in the U.S., Europe is positioned to "Pivot West."
Rigzone: Your white paper states, "Vertical integration is out. Virtual integration is in." Please explain what this means, along with the implications for indexing LNG prices to crude oil prices.
Michael: Traditionally energy suppliers were integrated from supply source to retail distribution. Price volatility was passed on to the consumer but security of supply and demand was assured with vertical integration. However, as in the U.S., European policy makers have come to feel integration gives incumbents excessive market power. Today production, transportation and consumption networks must be unbundled. Under the virtual integration model companies focus and specialize in one level of the supply chain. Contractual relations, often short-term and informal, allow the supply chain to integrate. Supplies are now sold or purchased at delivery hubs and price risk is passed on to third parties. Logistical arrangements are more complicated, but adjustments to supply or demand changes are more flexible.
Under vertical integration, European utilities were not exposed to the basis risk between oil-indexed gas prices and gas-indexed prices. With multiple counter parties, virtual or contractual integration exposes counter parties to basis risk. Buying oil index and selling gas index expose balance sheets to considerable financial risk. European market hubs trade gas index. Producers such as Norway and Russia are beginning to conform to customer requests to sell gas on a gas index. Should oil price rally sharply but spot LNG and gas-indexed supply fail to follow; buyers will break their oil-indexed term contracts. Declaring "price majeure" and buying in the spot market. We do not believe oil indexing for gas has a long-term future in deregulated markets where middlemen are exposed to oil-versus-gas index risk.
Rigzone: What does Europe need to do – policy-wise as well as infrastructure-wise – to capitalize on LNG from North America?
Michael: While Western Europe has ample regas access (23 bcf/d), much of it is either proprietary such as Qatar's South Hook in UK or isolated from Continental Europe such as Spain.
Policy is limited without financing for infrastructure. Infrastructure financing needs contracts and contracts need demand. Markets closer to Russia, especially in Eastern and Southern Europe, lack a pipeline network to bring gas from the coast to the interior. Europe also lacks backhaul capacity to bring gas from North West Europe into Central Europe and the Ukraine where large-scale storage is available for seasonal supply.
Rigzone: Do you believe it's fair to say that Europe has a golden opportunity here? What sort of time frame does it have to make the most of it?
Michael: The goldenness of the opportunity depends on how long low prices last. Gas consumers in Europe still remember the energy price squeeze. Fuel switching may take place between coal and gas. To encourage long-term increase of gas consumption, buyers want to see a long-term low-cost source of reliable gas. North America has an enormous potential supply stack capable of supplying Europe with low-cost gas for decades. While European utilities are unsure of their domestic gas needs, there is growing awareness that North American supply potential is so vast, secure, low-cost supplies will be available for decades to come.
Rigzone: Chemical manufacturer INEOS has moved into the gas market via a North Sea acquisition as well as a proposal to incentivize shale gas production in the UK. Do you see any signs of European utilities taking this route as well, possibly diminishing their appetite for greater LNG imports?
Michael: To date only the UK has been both socially receptive and commercially promising for European gas production. Shale gas production has been poorly received in large areas of Europe, or as in Poland simply failed to achieve commercial success. All things being equal, indigenous production will fall in Europe, while LNG should prove to be a low-cost, reliable and socially acceptable way of consuming fossil fuels.
Rigzone: Should Europe take the steps necessary to expand LNG imports from North America, what effects would you anticipate for natural gas players on the western side of the Atlantic?
Michael: The Giant Marcellus and Utica fields have the capacity to supply all of Europe's LNG import needs. Expansion of European demand will help fund pipeline infrastructure to deliver gas to export facilities. Between Eastern Canada and the Gulf of Mexico the potential supply stack is very deep. Nearly 80 bcf/d of LNG projects have been approved for export. The current U.S. ceiling of 12 bcf/d for non-Free Trade Agreement (FTA) countries is widely anticipated to rise to 20 bcf/d. It is projected that 50 to 75 percent of all new North American demand will come from LNG exports. Integration of U.S. supply basins with European demand will force a broadening of horizons for North American natural gas players. At present the entire long-haul gas transport system in the U.S. is reversing direction to bring gas from the North to the Gulf and from the U.S. to Eastern Canada. Europe may prove to be one of the answers to North America's oversupply situation.
Generated by readers, the comments included herein do not reflect the views and opinions of Rigzone. All comments are subject to editorial review. Off-topic, inappropriate or insulting comments will be removed.
RELATED COMPANIES