Special Report: The Final Days And Deals Of Aubrey McClendon
by Reuters
|
J. Shiffman, B. Grow & M. Flaherty
|
Friday, March 11, 2016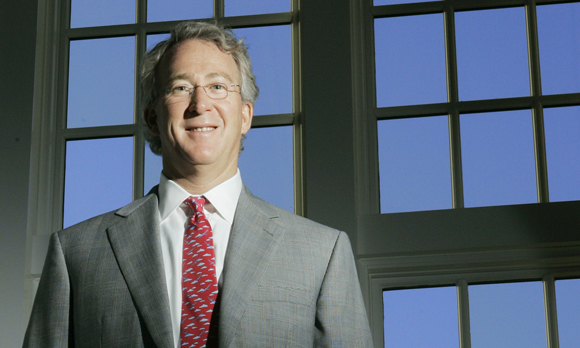 Reuters examines the work and last days of controversial oil-and-gas pioneer Aubrey McClendon.
(Aubrey McClendon is pictured in 2005 when he was Chesapeake Energy Corp. CEO.)
Source: Photo by Doug Hoke, The Oklahoman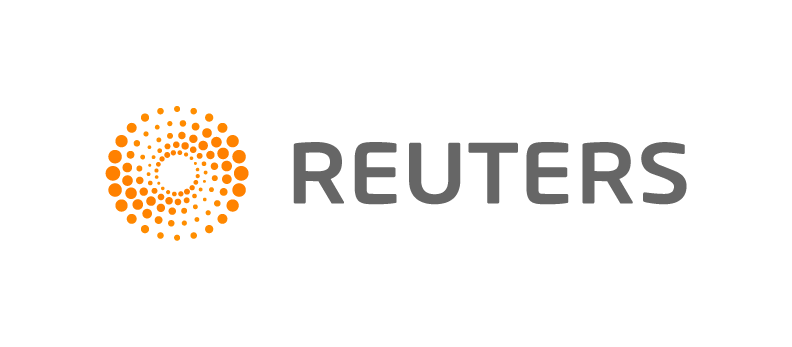 OKLAHOMA CITY, March 11 (Reuters) - The night before Aubrey McClendon died, the oil-and-gas pioneer was expected at a private dinner here with potential business partners. Among them: Vicente Fox, the former president of Mexico.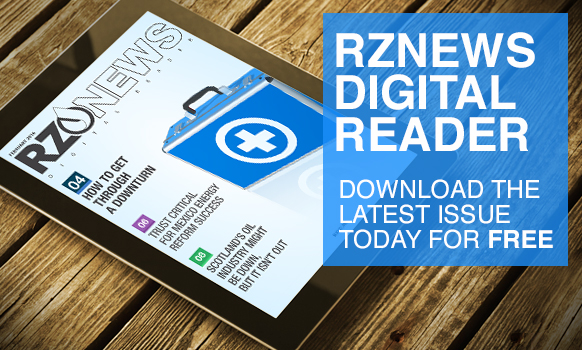 Around sunset, the group gathered in a wood-paneled dining room at the exclusive Beacon Club. A waiter brought plates of sea bass and lamb. Three bottles from McClendon's wine collection were opened, including a 2010 Napa Valley red bearing the logo of his business, American Energy Partners.
But McClendon, who reveled in his reputation as the life of the party, never showed, said four people who were there.
The group soon learned why. U.S. prosecutors had just announced McClendon's indictment for allegedly conspiring with a competitor to suppress land prices by rigging bids while leading his former company, Chesapeake Energy. People at the dinner said McClendon sent an emissary and his regrets. Fox and others signed the empty wine bottles, intending to present them to McClendon the next day.
They never had the chance.
McClendon died the following morning, March 2, when his car crashed at high speed into an overpass wall along a two-lane road here. The accident remains under investigation
The sudden end to his lavish and leveraged life came as McClendon, 56, confronted challenges more consequential than any he had faced before. He'd been forced to part with oil and gas-well interests, one of his best sources of cash. His biggest investor was abandoning him. He had just agreed to settle a legal claim that chipped at his reputation. And now, with the indictment, a protracted legal battle for his personal freedom loomed.
A Reuters review of records and interviews show:
* McClendon no longer controlled the bulk of his most bankable venture, the one that helped make him a billionaire while he was CEO of Chesapeake: his stake in thousands of company oil and gas wells awarded to him during his tenure. Records show he was in the process of transferring the last of these interests to a company controlled by a close friend, Clayton Bennett of Dorchester Capital.
* His largest investor was halting all new business with him. The backer, Energy & Minerals Group of Houston, informed its investors just before his death that McClendon no longer held any leadership roles in related firms.
* McClendon had recently reached an undisclosed, tentative agreement to pay at least $3 million to Chesapeake to settle a legal dispute in which his former company had accused him of taking confidential data with him when he left in 2013 to set up his new company.
* By fighting the U.S. criminal indictment, he faced a potential public airing of his business tactics. McClendon's own emails were expected to represent the bulk of the government's evidence against him, say two people familiar with the matter.
As authorities try to determine what caused the fatal crash, those who knew McClendon are also searching for answers. The Aubrey they knew had a reputation for overspending on land leases, not conspiring to keep prices low. They say he was an eternal optimist, a visionary who helped revolutionize an industry and shape the city he called home.
The Aubrey McClendon who was expected at the Beacon Club dinner hadn't simply weathered passing storms. Often, he had tamed them.
High-Level Justice Meetings
McClendon knew he was under criminal investigation: AEP disclosed in a filing last year with U.S. securities regulators that the Justice Department was investigating him over the potential antitrust violations. His former company, Chesapeake, has been cooperating with authorities in return for "conditional leniency" from the Justice Department. As a result, Chesapeake has said, the company did not expect to face prosecution or penalties.
But the indictment caught McClendon off guard, according to people familiar with the matter.
His legal team had met with senior Justice Department prosecutors three times in late 2015 to try to persuade them not to indict McClendon, a person familiar with the matter said. McClendon had been expecting a response; instead, he was indicted without warning, the person said.
Reflecting the gravity of the probe, last fall McClendon hired famed trial attorney Abbe Lowell, who has represented politicians, lobbyists and entertainers in trouble. Among his past clients: former U.S. presidential candidate John Edwards and rap star Sean "Diddy" Combs. Lowell was chief counsel for the defense during President Bill Clinton's impeachment trial in the U.S. Senate.
In December, McClendon's lawyers gave a PowerPoint presentation to Assistant Attorney General Bill Baer at the Justice Department in Washington, two people familiar with the matter said.
Lowell told Baer that McClendon's prosecution would be a first of its kind in the oil and gas industry, said a person familiar with the exchange. Lowell argued that cooperation in the industry through joint bidding ventures is common and perfectly legal. An indictment, he told the Justice officials, would mark an unfair application of criminal antitrust laws to the sector.
Part of the discussion focused on emails between McClendon and former SandRidge Energy chief executive Tom Ward, in which the two longtime friends discussed coordinating bids on energy acreage. The emails relate to a handful of deals the two men discussed among many innocuous transactions, two people familiar with the matter said.
1
2
3
4
5
View Full Article
Generated by readers, the comments included herein do not reflect the views and opinions of Rigzone. All comments are subject to editorial review. Off-topic, inappropriate or insulting comments will be removed.