In Drive to Deflate Natural Gas Surplus, US Pounces on Canada
by Bloomberg
|
Christine Buurma & Rebecca Penty
|
Friday, March 11, 2016
US gas drillers, battered by the lowest prices in 17 years, find another release valve for their output: Canada.
(Bloomberg) -- U.S. gas drillers battered by the lowest prices in 17 years have found another release valve for their output: Canada.
Over the past five years, the shale boom that unlocked vast supplies of natural gas across North America has tripled pipeline shipments from the U.S. to Mexico, and spurred the first seaborne exports from the lower 48 states. Now, pipeline companies led by Spectra Energy Corp., TransCanada Corp. and Energy Transfer Partners LP are gearing up to more than double the flow into Canada by 2027, according to the Canadian Energy Research Institute.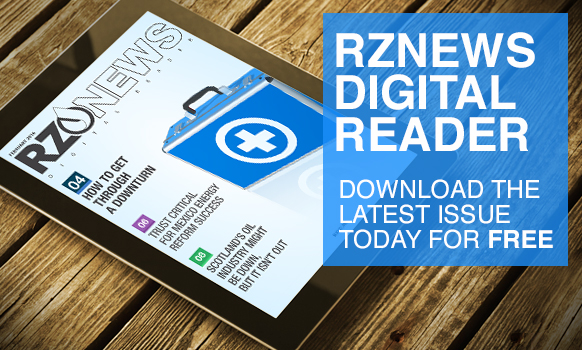 The push begins next year, with plans to open or expand at least three major pipelines and reverse the flow northward on a fourth. Meanwhile, TransCanada may be going a step further, engaging in acquisition talkswith Columbia Pipeline Group Inc., a company with a direct route into the U.S.'s prolific Marcellus shale play. The efforts come as gas stockpiles have reached historic highs, prices have fallen almost 40 percent since the end of 2011 and the fuel has established itself as the Bloomberg Commodity Index's worst performer. All of that has spurred a desperate drive by drillers to expand their markets.
"There's so much supply growth in the eastern U.S. that producers are seeking any and all outlets to get the gas to market," Martin King, an analyst at FirstEnergy Capital Corp. in Calgary, said in a phone interview. "It's another obstacle for Canadian producers."
Home-grown Canadian drillers such as Calgary-based Birchcliff Energy Ltd. and Encana Corp., are already feeling the heat. Nine years ago, supplies piped from Canada met 16 percent of U.S. demand for natural gas. By 2014, as U.S. output rose to a record for a fourth straight year, Canadian supplies had slipped under 10 percent.
Some Canadian producers will hurt more than others. Those who keep their costs down and sell to markets that don't vie with supplies from the eastern U.S. will remain competitive, said Jeff Tonken, Birchcliff's chief executive officer.
Meanwhile Encana, one of Canada's largest gas producers, has said it was cutting spending this year by 55 percent amid the slide in oil and gas prices. The company is also reducing its workforce another 20 percent, which means that Encana will have more than halved its number of employees and contractors since 2013.
Montney, Marcellus
The production gap between the two countries is significant.
Last year, Canada produced about 12 billion cubic feet a day of gas, compared with almost 80 billion from the states. At the same time, drillers working the Montney shale basin in Western Canada face a disadvantage with the northern edge of the Marcellus basin in Pennsylvania sitting about 12 times closer to Toronto.
The region covering the Marcellus is one of the few places where it's still profitable to invest in gas lines. It'll yield 17.4 billion cubic feet a day this month, 2 billion cubic feet more than the U.S. Energy Information Administration had previously forecast. While the number of drilling rigs targeting gas has plunged to zero in fields from North Dakota to Oklahoma, there are still 40 running in the Marcellus and its neighboring Utica shale. Gas futures for April delivery rose 3.8 cents to $1.826 per million British thermal units at 8:07 a.m. Friday on the New York Mercantile Exchange.
That's where proposals like Spectra's Nexus and Atlantic Bridge projects come in. The pipelines, scheduled to start up by the end of next year, would carry about 1.6 billion cubic feet of gas, or enough to heat 22,000 homes for a year, to the northern U.S. and Canada. To achieve this, the company is seeking to reverse the Maritimes & Northeast line, which sends gas from Canada's eastern waters south of the border.
At the same time, Energy Transfer's Rover project would deliver the fuel to the northern Midwest, where it will interconnect with a line stretching into Ontario.
Reversing Lines
Meanwhile, TransCanada, the company that was stymied in its attempt to build the Keystone XL oil pipeline, is considering reversing its Iroquois gas line, which has been sending western Canadian supplies to the U.S. for more than two decades. The move would allow TransCanada to boost volumes on the pipeline by delivering cheap Marcellus gas to the eastern provinces.
On Thursday, TransCanada confirmed that it was in negotiations about a "potential transaction" with another company, but wouldn't identify it. People familiar with the matter, who asked not to be identified as it isn't public, said the company was Columbia Pipeline, and that the discussions are now at a standstill.
"There's no question that more supply is hitting the market," said Samir Kayande, an analyst at RS Energy Group in Calgary. "No matter where it comes from, it's going to lower prices for everyone."
To contact the reporters on this story: Christine Buurma in New York at cbuurma1@bloomberg.net; Rebecca Penty in Calgary at rpenty@bloomberg.net To contact the editors responsible for this story: Lynn Doan at ldoan6@bloomberg.net; David Marino at dmarino4@bloomberg.net Jim Efstathiou Jr., Susan Warren
Generated by readers, the comments included herein do not reflect the views and opinions of Rigzone. All comments are subject to editorial review. Off-topic, inappropriate or insulting comments will be removed.