Shell, BG Merger: Now the Hard Work Begins
Shell's merger with BG Group works at an average medium-term oil price of $50 per barrel, the firm says, but it will need to defend its newfound LNG leadership and keep momentum going in Brazil.
When Royal Dutch Shell plc first mooted a takeover of UK rival BG Group plc in April 2015, the price of a barrel of Brent crude oil was hovering around the $65 mark. Back then, Shell said that the merger would work with oil trading in the mid-$70s per barrel. Months later, it said that the deal works with oil being in the mid-$60s. Then, at the start of this year, the firm's finance chief, Simon Henry, told analysts that Shell had conducted stress tests that showed the enlarged company could withstand oil at $50 per barrel over the next two years.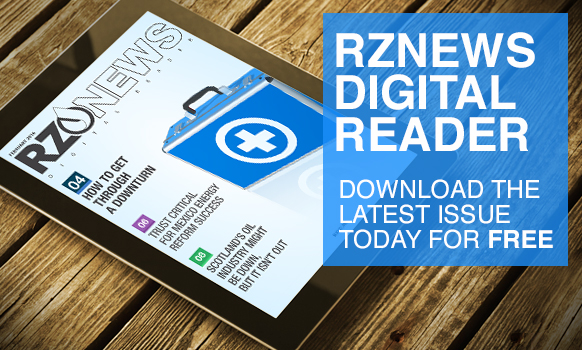 Shell's shareholders have been unconvinced by the deal, though, with the firm's share price falling from around GBP 21 around the time of the announcement to a low of below GBP 13 in mid-January. Since then, however, the share price has bounced back somewhat – which may have had something to do with Henry's statement about the stress tests but is just as likely also connected to the recent rally in the price of oil as Brent crude passed above $35 per barrel in late February.
Consultancy firm Wood Mackenzie pointed out in a research report released at the end of January that the merger creates a new "ultramajor" to sit alongside Exxon Mobil Corp. that will enjoy a number of important advantages as a result of its scale. Firstly, the combined BG/Shell assets offshore Brazil are set to deliver some 610,000 barrels of oil equivalent per day by 2025 – some 13-percent of the firms' combined production. These assets mean that Shell's deepwater leadership will be firmly established, with the company having 65 percent more value locked up in the deepwater sector than second-placed peer BP plc.
Then there's the size of the enlarged company's liquefied natural gas (LNG) capabilities. It will control some 53 million tons per annum of LNG by 2020, making it the largest LNG seller globally, according to Wood Mac. The consultancy said that "Shell will have unrivalled flexibility and exposure to virtually every major LNG supply source and market, providing significant scope for portfolio optimization" and that "the move re-energizes Shell's LNG development pipeline, adding a leading U.S. position, entry to East Africa and new options to expand in Australia and Canada".
All of this will give Shell advantages as the LNG market becomes more open and global, Wood Mac believes, but the consultant also pointed out that it has become more bearish about LNG demand. This makes sense as prices for LNG have collapsed as the Chinese economy along with other emerging economies appear to be faltering.
Merger Depends on 'Key Success Factors'
There will be other challenges for Shell as well. Wood Mac identified a number of "key success factors" for the merger to work. These include the enlarged company being able to maximize cost synergies – particularly within Shell and BG's LNG and exploration operations. And it will also have to defend its LNG leadership by finding new sources of supply and demand.
Meanwhile, it will be up to Shell to drive momentum in the Brazilian oil and gas industry as the country's partially state-owned oil company Petroleo Brasileiro S.A. (Petrobras) slashed its investment there as it seeks to sell $14 billion of assets this year in order to deal with its huge debt burden.
So, will the merger work? The fact remains that Shell is taking a big bet on oil being over $50 per barrel over the next couple of years, but maybe it has good reason to think that oil will indeed get back to that level. After all, the firm employs some very smart people whose business it is to look ahead so that it can prepare for the future – with its well-respected Scenarios unit being the nearest thing that the oil and gas industry has to a crystal ball.
Generated by readers, the comments included herein do not reflect the views and opinions of Rigzone. All comments are subject to editorial review. Off-topic, inappropriate or insulting comments will be removed.