Australian Market Environment Takes Toll on Fly-in, Fly-out Workers
by Ben Creagh
|
Rigzone Contributor
|
Monday, March 14, 2016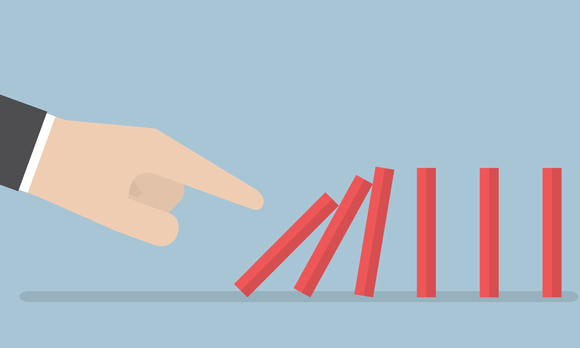 Low oil prices and the entry of Australia's LNG sector into a new phase of development have affected workforces employed on fly-in, fly-out arrangements, an industry organization says.
Fly-in, fly-out (FIFO) workers in Australia are facing new challenges in the face of the fall in the oil price and changing liquefied natural gas (LNG) market environment, according to support organization FIFO Families.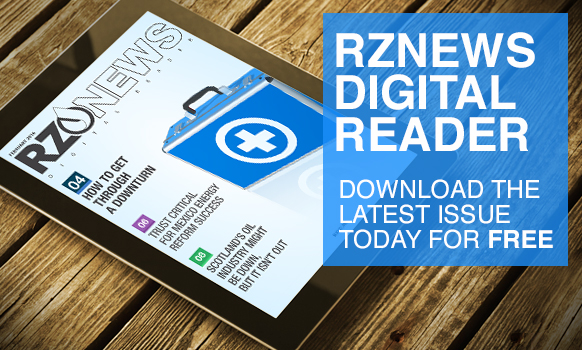 For several years FIFO arrangements have been controversial in Australia due to the impact the demanding work schedules can have on workers and their families, who are often separated for weeks, or even months, at a time.
However, the employment situation for many FIFO workers has changed significantly in the past 18 months as oil and gas companies have been forced to shed thousands of jobs in response to the plummeting oil price.
At the same time, the construction phase of many of Australia's LNG projects has reached completion, ending the employment contracts of FIFO workers and leaving them without further work opportunities.
According to FIFO Families Director Paul McKenzie, conditions in Australia's oil and gas industry have affected FIFO workers in three key ways: they have been made redundant, they have been left without work after the construction phase of an LNG project was completed, or they have kept their job but are now working longer and being paid less.
"The FIFO workers we have spoken to basically had one or two choices – look for alternate employment in the industry, which is more difficult, or they have to look for work in their home state or territory again," McKenzie said.
"This usually means they will not be earning the same type of money that they were before. The demand is not in season so they have to either look for other work or wait."
Supporting FIFO Workers
As a support organization, FIFO Families aims to lift the stressful burden of having a loved one being apart from their family by offering services and outlets to help manage the challenging lifestyle.
However, the organization has found that instead of providing support to workers who are apart from their families, they are now offering services to those returning home after having their work arrangements terminated or restructured.
According to McKenzie, FIFO Families is now observing a new range of stresses on families as a result of the change in environment.
"Not having the security of what they were earning before has impacted a lot of people. Many have entered into financial commitments and this generally tends to flow into relationship and communication issues – that's a major cause of most breakdowns in marriages, the financial issues that come about," McKenzie explained.
"It's quite a substantial issue and people are looking for ways to deal with the financial stresses. Some partners may have to go back to work when before they were looking after children. There's a lot of extra stress that comes on the families when the financial security they had previously is taken away."
LNG Change of Phase
McKenzie believes many FIFO workers from now-completed LNG projects would not have expected to find themselves without other developments to find employment on.
In the past 18 months three projects in Queensland – Australia Pacific LNG, Queensland Curtis LNG and Gladstone LNG – reached completion and have now entered production.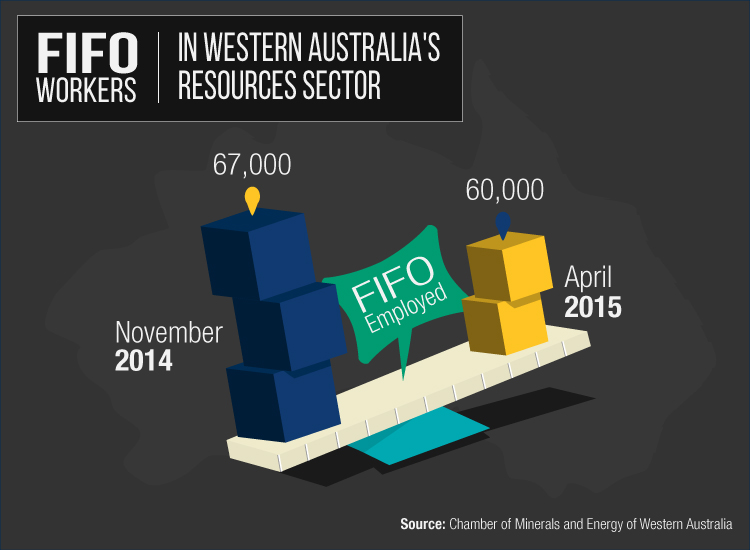 FIFO Workers in Western Australia
Back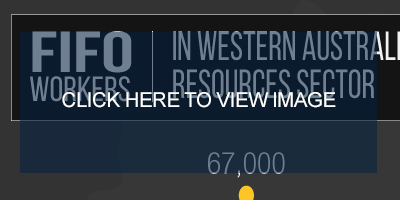 Four projects around the country remain under construction, but no new projects have been announced, as was previously anticipated.
"I think there are still a lot of projects that people thought may have gone ahead following [the project they were working on] that have since been put on hold," McKenzie said.
"There not being opportunities for them to go from one contract onto another contract, or project, came as a bit of shock to a lot of them."
Working More for Less
For FIFO workers fortunate enough to hold onto their employment, McKenzie said these workers were often accepting new arrangements where they were "doing more for less".
In evidence, this strategy is sweeping the entire industry; a recent survey from recruitment agency Hays revealed that more than 60 percent of workers in Australia's oil and gas industry were prepared to take a salary cut to keep their job.
1
2
View Full Article
Generated by readers, the comments included herein do not reflect the views and opinions of Rigzone. All comments are subject to editorial review. Off-topic, inappropriate or insulting comments will be removed.