Expert Sees Funds Leading FPSO Industry Rejuvenation
by Ranveer Karan
|
Rigzone Contributor
|
Friday, March 11, 2016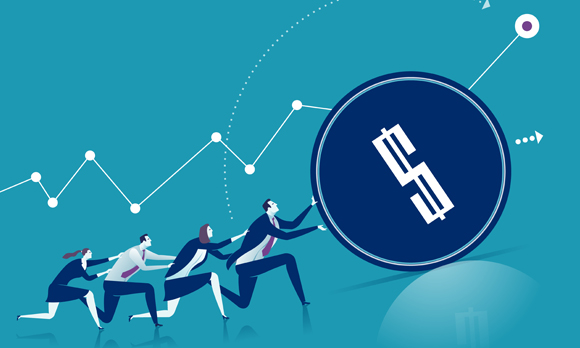 Funds are likely to spearhead growth in the currently depressed floating production, storage and offloading sector from next year, according to an industry consultant.
Infrastructure, pension and insurance funds, seeking higher long-term returns will be a strong catalyst in rejuvenating the floating production, storage and offloading (FPSO) industry starting 2017 on the back of major cost deflation in capital expenditure (CAPEX) of such facilities – which remain a viable business given its attraction and effectiveness as field solutions for different water depths.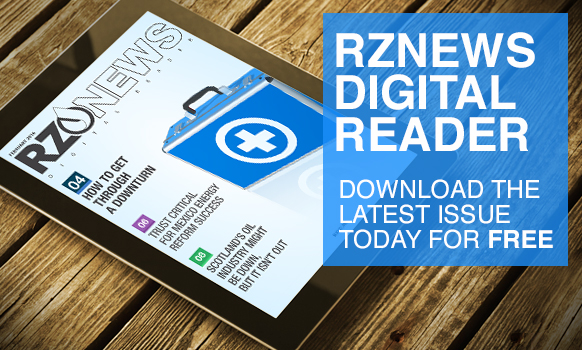 A new model of contracting leased FPSO is emerging through a partnership between funds and providers of services such as engineering, procurement, installation, commissioning, operation and management (EPICOM). The latter working in partnership with fabrication yards as main contractors.
Financially-stretched shipyards, seeking to recover from the downturn in the oil markets and the consequential cancellations and write downs, are now willing to give full support in converting ships or building new vessels in the form of lump sum turnkey undertakings.
The next wave of FPSO demand is likely to come more from gas processing FPSOs designed for the domestic market than the export-oriented Floating Liquefied Natural Gas vessels.
Hassan Basma, CEO of Singapore-based consultancy HBA Offshore Pte Ltd. and a FPSO veteran, sees this as the best option for reviving the sector which he feels is experiencing the most severe slowdown. The recovery will be gradual from 2018 onwards before returning to full capacity in 2020/21 and the focus will be on a number of small to medium size FPSOs, costing no more than $400 to $500 million per vessel as opposed to large FPSOs – each costing more than $1 billion and mainly used for exploiting hydrocarbons from deepwater fields.
"The CAPEX cannot be withheld indefinitely and oil companies will have to go back to spending on new projects to replenish depleted reserves or enhance declining production," he said.
The longest period of consecutive declining CAPEX since 1980 has been 28 months. This downturn – which commenced in October 2014 – is expected to be over in 36 months or by October 2017, according to Basma, who added that 2018 could see a noticeable rebound.
"Short-term prospects are dim but long-term prospects, we must all agree, are good. Oil will continue to be a significant energy source along with natural gas," said Basma, who was until 2015 the CEO of Malaysia's FPSO firm Bumi Armada Berhad.
"We will be surprised if there are four to five FPSO projects this year. But from next year onwards, the shallow water FPSO-based development will emerge."
Field Developments to Continue
Despite the bleak industry environment, Basma said offshore field developments will continue globally, including India's 98/2 and Bombay High blocks, Indonesia's Madura BD field and Vietnam's Ca Rong Do discovery on Block 07/03. Development of large reserves in Norway will continue even though the North Sea will be quiet in the near-term as such projects are not purely driven by economics but also other factors like supply security and political oil.
He added that it make sense to develop Brazil's large Libra project given the potential of exploiting huge reserves even though the initial development costs are high. The pre-salt field, in Block SS-AUP1 in the Santos Basin, holds around 8-12 billion barrels of recoverable oil equivalent (Bboe) and in place volumes of 25 to 40 Bboe.
Speaking from experience, Basma expects a number of high-valued production vessels to be deployed on the Libra field, perhaps from 2019 to 2020 when oil prices recover above the $60 to $65 per barrel level needed for deepwater developments.
"Such huge projects are essential to develop for supply security and for the good of global economy," he stressed.
The HBA Offshore CEO builds a case for such large and long term development for investors, especially funds looking for a higher rate of returns on their equity. These deepwater developments will give a 15-percent rate of return on equity and will be "very attractive to American, Japanese, Chinese and sovereign funds."
With oil firms' global standing based on their reserve size, particularly those monetized, supermajors, including Royal Dutch Shell plc, will have to maintain their leads in such developments.
"Valuation of oil companies depends on their proven and monetized reserves," he added.
"These are challenging periods with a number of projects being shelved indefinitely. But business will have to continue and [the] market will become attractive to independent cash-rich investors, namely funds," Basma explained.
HBA, already working to create alliances between funds as equity investors and fabrication yards, offers its services as an EPICOM contractor.
It will be a new form of partnership that Basma is taking to the financial market and petroleum industry. In his words, Basma intends to "Uberize" the FPSO industry, similar to the model of global taxi service by Uber Technologies Inc. where the FPSO contractors do not own the asset.
Political Oil
The geopolitics of the oil industry has changed with pressure to continue production by some leading producers, challenging shale oil for market share.
"Most projects that are sanctioned today will fall into the political oil category," he commented.
1
2
View Full Article
Generated by readers, the comments included herein do not reflect the views and opinions of Rigzone. All comments are subject to editorial review. Off-topic, inappropriate or insulting comments will be removed.
RELATED COMPANIES