EPA Expands Methane Emissions Rules for Oil, Gas Wells
|
Thursday, March 10, 2016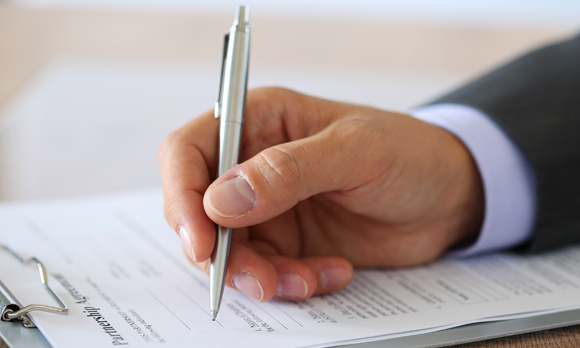 The EPA's announcement is part of the US-Canada bilateral agreement to reduce methane emissions from the oil and gas industry.
The U.S. Environmental Protection Agency (EPA) will expand its regulations of methane emissions from oil and natural gas wells to include existing sources.
The regulations are part of the bilateral agreement announced Thursday between the United States and Canada to reduce methane emissions from the oil and natural gas industry. The agreement, announced by President Barack Obama and Canadian Prime Minister Justin Trudeau, aims to reduce methane emissions by 40 to 45 percent below 2012 levels by 2025 from the oil and gas sector. The countries will also explore new opportunities to further reduce methane.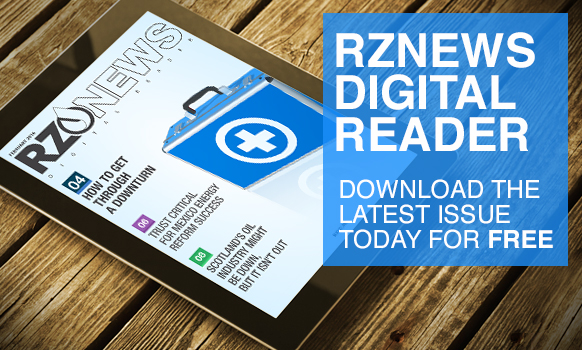 The EPA will begin a formal process, the Information Collection Request, which will require oil and gas operators to provide information that would aid in developing comprehensive regulations to reduce methane emissions, the EPA said in a March 10 press statement. Through the ICR, the EPA will seek a broad range of information to enable the agency to determine how to effectively reduce emissions, including information such as how equipment and emission controls are, or can be, configured, and what installing those controls entails.
The agency will also look for information it says and will help it identify sources with high emissions and the factors that contribute to those emissions. The ICR will likely apply to the same type of sources covered by the current and proposed New Source Performance Standards for the oil and gas sector, as well as additional sources, the EPA said.
It will initiate the ICR process next month, signing a draft information collection request that will be made available for public comment. The EPA said it would reach out in the next few weeks to stakeholders, including industry, environmental groups, state, local and tribal air agencies and communities "to walk them through the process and to hear feedback and insights on our plans."
The agency aims to receive the first phase of information later this year. The draft of the ICR will be revised based on public comment before being sent to the Office of Management and Budget for additional review and input. Once the collection request is approved – which can include surveys and required emissions monitoring – the draft will be presented to industry, who must respond and attest that the information it provides is accurate.
Under the agreement, Environment and Climate Change Canada will also regulate methane emissions from new and existing oil and gas sources, according to a March 10 White House statement. The agency will move quickly to put in place national regulations in collaboration with Canadian provinces and territories, indigenous people and stakeholders. Environment and Climate Change Canada plans to publish an initial phase of proposed regulations by early 2017.
Building on the U.S.-Canada Air Quality Agreement, the two countries will collaborate on programs, policies, and strategies, and share experiences in reducing oil and gas methane emissions as they implement their respective federal regulations, starting this year. Through the bilateral agreement, the U.S. and Canada will seek to improve methane data collection and emissions quantification, and transparency of emissions reporting in North America, and share knowledge of cost-effective methane reduction technologies and practices. Additionally, the countries will work together to address the climate, environment and energy security impacts of oil and gas flaring in sensitive regions such as the Arctic. To meet this goal, the countries will jointly endorse the World Bank's Zero Routine Flaring by 2030 Initiative, and report on progress each year.
"As we implement Intended Nationally Determined Contributions (INDCs), the leaders also commit to, in 2016, completing mid-century, long-term low greenhouse gas emission development strategies pursuant to the Paris Agreement and encouraging this approach with members of the G-20," according to a March 10 statement from the White House.
The new ICR process is the latest move by the Obama administration to reduce methane emissions. In March 2014, the administration released the Climate Action Plan: Strategy to Reduce Methane Emissions, outlining plans to reduce both domestic and international methane emissions through voluntary programs and existing regulatory authorities. The plan also included ways to improve measurement of methane. It also called on EPA to build on the success of its voluntary programs and regulations in reducing methane emissions from the oil and gas sector, and to improve data collection and measurement.
The ICR process is the latest step by the EPA to regulate emissions from oil and gas wells. In 2012, EPA issued rules to reduce smog-forming volatile organic compounds (VOCs) from hydraulically fractured and refractured natural gas wells. These rules also were expected to achieve significant methane reductions as well.
In January 2015, the EPA outlined its strategy towards reducing methane and VOC emissions from new and modified oil and gas sources, to reduce ozone-forming pollutants from existing sources in areas that do not meet federal ozone health standards, and build on work that states and industry are doing to address methane emissions from existing sources elsewhere. In August of last year, EPA proposed rules to reduce methane and VOCs from new and modified oil and gas sources, and issued draft guidelines to reduce VOCs from existing sources in areas with smog problems.
The American Petroleum Institute criticized the EPA's plans, calling the plans duplicative and costly. API Vice President of Regulatory and Economic Policy Kyle Isakower said that the United States already is a world leader in methane emission reductions. Thanks to the oil and gas industry's investment in innovative technology, methane emissions have fallen, even while U.S. oil and gas production grew dramatically during the shale boom. Isakower noted that the shale revolution has helped cut carbon dioxide emissions to 20-year lows.
While API couldn't quantify how the new regulations would impact operator costs, API is "extremely concerned" that the new regulations would drive up costs, forcing operators to shut-in production. This would reduce supply, and ultimately impact U.S. consumers, Isakower said.
Already facing methane emission regulations from the Bureau of Land Management, the oil and gas industry needs regulations that are necessary but not duplicative.
"Otherwise, we are regulating for the sake of regulating," Isakower said during a conference call with reports on Thursday.
The Independent Petroleum Association of America (IPAA) said that the new regulations targeted vulnerable, independent producers.
"This new, aggressive proposal threatens about 20 percent of America's oil production and 13 percent of its natural gas production from America's smallest oil and natural gas wells," said IPAA Executive Vice President Lee Fuller in a March 10 press statement. "These 'marginal wells' are already barely economic, producing small volumes a day. Added costs can shut down these wells. And the result is lost jobs, higher fuel prices, less clean-burning natural gas and more reliance on foreign oil."
Greenpeace USA Executive Director Annie Leonard said that the United States and Canada are "beginning to square their policies with the 1.5 degree target that global leaders acknowledged in Paris. The American and Canadian leaders just set a strong precedent that global commitments on climate should be at the center of all energy development decisions."
Leonard also called on the United States to remove Arctic leases from its upcoming five-year offshore oil and gas leasing program, calling the move a "crucial first test for the commitments announced today".
Generated by readers, the comments included herein do not reflect the views and opinions of Rigzone. All comments are subject to editorial review. Off-topic, inappropriate or insulting comments will be removed.
RELATED COMPANIES
Company: U.S. Environmental Protection Agency
more info