Considering Alternatives to Layoffs for Future Downturns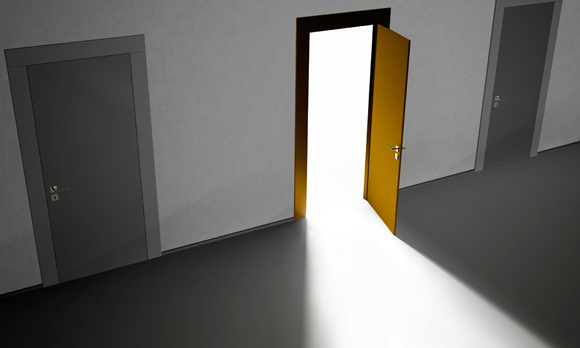 Rigzone explores viable solutions for oil and gas companies to sustain the downturn without laying off employees.
While 2016 began with a bit of uncertainty for the oil and gas industry, in the first couple of months, we've seen companies continue to announce more layoffs, and reorganizations of senior executives at oil supermajors. The industry is still feeling the repercussions of the overabundance of crude oil, which caused the prices to plummet more than a year ago.
Companies are being forced to make tough decisions in regards to their workforce. In September, Rigzone explored the idea of part-time work as an alternative to further workforce reductions. While some agreed it was a good idea, its feasibility to implement and getting the industry to support it presented some roadblocks.
Paula Waggoner–Aguilar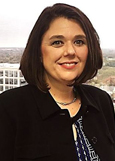 President,
The Energy CFO
Rigzone spoke with Paula Waggoner-Aguilar, president of The Energy CFO, a firm that provides CFO and other finance leadership services to private energy business owners in Texas, about other possible alternatives to layoffs.
A Focus on Efficiency
In the wake of the oil and gas industry downturn, several companies have adopted the "do more with less approach" in order to be more efficient with a smaller headcount.
Waggoner-Aguilar said assuming companies are still operable and revenues are coming in, they should look at more efficient means of operations.
"They should be looking at ways to streamline, simplify and automate operations such as leveraging new mobile technologies to cut their operating costs," said Waggoner-Aguilar, who has more than 20 years of experience in the energy industry. "One small change in your operating costs can compound over time. When you [reduce headcount], it's typically a one-time cut, whereas trimming operating expenses is something you can do over and over."
Something else Waggoner-Aguilar encourages her clients to consider: offering their services to another sector in the energy value chain, if possible. For example, companies in engineering services may be able to make the change and provide services to downstream companies, many that are faring better than upstream companies during the downturn.
While this isn't the industry's first downturn – and presumably will not be the last – it seems fitting that companies should develop a more proactive, rather than reactive approach to the downturn.
"Honestly, I don't really know if people plan for a downturn. With risk management, we should," Waggoner-Aguilar said. "Before the downturn, I know a lot of companies who planned for long-term equilibrium prices, say, $60 oil for 10 years or longer and planned their staffing around that."
But many industry vets who are experiencing their third, fourth or even fifth downturn may be able to use their experience to better weather future storms.
"For those who have been in the industry for 20 years or more, it seems like there is a common playbook for downturns," she said. "Why not ask if there's a better way to go about [cost reductions]? It's going to take a commitment and uncomfortable conversations need to happen at all levels."
A Little Imagination
When it comes to finding alternatives to mass layoffs, some of the thinking must be out-the-box.
"I've seen where companies changed their bonus incentive to encourage employees to find new ways to cut operating costs. That's how they earned their bonuses," she said. "There was an immediate display of entrepreneurial spirit by changing the bonus to an operational excellence target and empowering employees to come up with solutions while honoring safety objectives."
Waggoner-Aguilar also mentioned other methods, including deploying workers to other departments, cutting costs through virtual offices, offering unpaid leave and furloughs and offering part-time work.
"I think flexible work arrangements like three-fourths or part-time work should be explored more. Talent management, historically, was geared towards managing and incentivizing full-time staff," she said. "Workers have the fear that once they go part time, they will not be considered for future opportunities or tagged as the next to go. In the future, we have to think about things differently. From a talent management perspective, how do we measure performance and incentivize outsourced, contract or part-time workers?"
Recently, Norway's Aker Solutions ASA announced it would implement temporary salary reductions for its maintenance, moderations and operations employees – a move Waggoner-Aguilar described as "progressive." And Wood Group PSN plans to reduce pay to one-third of its UK contractor workforce by an average of nine percent.
"Why doesn't the government find ways to help incentivize companies to implement pay cuts instead of mass layoffs in a downturn? I know of people who are working for half of what they made before the downturn," she said. "Most people, if faced with a pay cut vs. long-term unemployment, would take the pay cut. Obviously, companies are afraid that some people will leave the industry, and some will. There will be some people who are unhappy with it, but there's never a way to keep everybody happy."
Waggoner-Aguilar suggested companies put some imagination into alternative solutions to layoffs.
"Something I've always wondered, and it won't work for all oil and gas jobs – especially field jobs – is cutting down the work week by a day," she said. "Some business owners have suggested why aren't companies loaning their employees to other companies, similar to secondment that we see in larger companies with joint ventures and operatorship?"
While some of the ideas may seem difficult to implement, Waggoner-Aguilar feels it's important to spur the discussion and change the way of thinking.
"As people, we have a natural strategic planning bias where we think [the downturn] will not happen," she said.
But as history and the present has showed us, that's not the case. It will serve the industry well to not only prepare for future downturns, but to look into some of the aforementioned layoff alternatives.
Generated by readers, the comments included herein do not reflect the views and opinions of Rigzone. All comments are subject to editorial review. Off-topic, inappropriate or insulting comments will be removed.