Q&A: International SOS Discusses Oilfield Medical, Travel Security
by Andreas Exarheas
|
Rigzone Staff
|
Thursday, March 03, 2016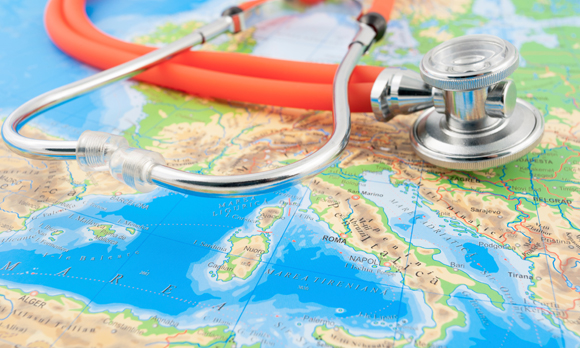 Rigzone talks to Rob Walker, head of information and analysis at International SOS and Control Risks, about the industry's first integrated medical and travel security risk map.
Attacks on property and personnel have long plagued the oil and gas industry, occurring in a variety of regions and causing major damage and disruption to several energy companies.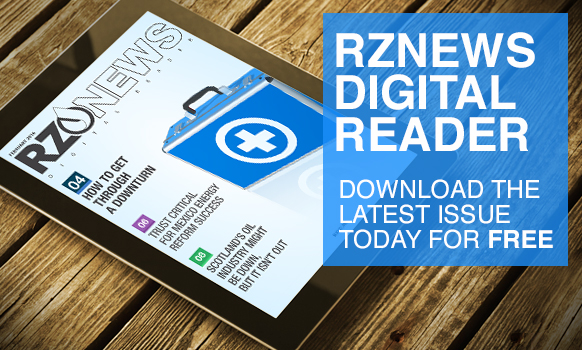 One of the countries most affected by such incidents last year was Syria, which saw many clashes break out over its Sha'er and Jazal fields between regime forces and Islamic State. Libya's oil and gas industry also experienced a spate of attacks in 2015, including the bombing of the Mellitah oil and gas complex and the kidnapping of employees from oil services firm Bonatti.
Prior to 2015, one of the most high profile incidents of this nature was the January 2013 attack against expatriate and local energy company workers at the In Amenas gas processing facility in Algeria, which resulted in a four-day siege that ended with the deaths of 39 foreign hostages and an Algerian security guard. Other major instances include the string of oil attacks in Nigeria that occurred in the second half of 2010 and the mass kidnapping of Techint employees in Peru, who were hired to build the Camisea natural gas pipeline in the southeastern part of the country in 2003.
Disease has also emerged as a significant threat to the safety of oil and gas operations, especially since the Ebola outbreak in 2014 which affected many energy firms working in West Africa. Exxon Mobil Corp delayed drilling in Liberia for years following reported cases of the virus in the country, and Nigeria's state oil firm NNPC was forced to shut down its clinic in Lagos' commercial district of Victoria Island after a suspected Ebola case was submitted there.
Recognizing both of these substantial threats to the global oil and gas sector, as well as many others, International SOS and Control Risks launched the Travel Risk Map 2016 in December last year. An industry-first, the integrated medical and travel hazard map designed to help organizations better understand the risks where they operate. The new map displays each country's medical and travel security risk ratings to educate employees and increase the security levels of global operations.
Rigzone caught up with Rob Walker, head of information and analysis at International SOS and Control Risks, to talk about mitigating risks in the oilfield.
Rigzone: What inspired you to create the integrated travel and medical risk map and how exactly will oil and gas companies be able to use this technology to help keep their operations and staff safe?
Walker: The Travel Risk Map displays the medical risk rating and travel security risk rating for every country around the world. The result is a comprehensive overview of risks by destination to aid organizations and staff in understanding the need for a travel risk mitigation policy. The map provides a simple but comprehensive summary of the different levels of security, medical and health risks an individual traveler might face around the world. It provides a starting point for examining what those risks are, promoting awareness among employees of the need to research and prepare prior to travel.
Rigzone: How quickly, and often, do you update this travel risk map?
Walker: The public version of Travel Risk Map is updated on an annual basis. Clients of International SOS and Control Risks have access to online mapping which is reviewed and updated in real time by our 24-7 medical and security experts as travel security ratings and issues evolve.
Rigzone: The map provides five variants of travel security risk (Extreme, High, Medium, Low, Insignificant) and five variants of medical risk (Low, Medium, High, Very High, Rapidly Developing Variable Risk). Can you explain what security threats are present in each variant?
Walker: Travel Security Risk ratings look at the threat posed to travelers and expatriates by conflict, including terrorism, insurgency and war; social unrest, including public protests, and sectarian, communal and ethnic violence; and violent and petty crime. Where they might have a sufficient impact on travelers, we also consider other factors, such as the state of industrial relations, the effectiveness of the security and emergency services, quality of infrastructure, and the country's susceptibility to natural disasters.
In Extreme risk areas, government control and law and order may be minimal or non-existent across large areas. There is a serious threat of violent attacks by armed groups targeting travelers and expatriates. Government and transport services are barely functional. Large parts of the country are inaccessible to foreigners. In High risk areas, protests are frequently violent and may target or disrupt foreigners; they may be exacerbated by governance issues, including security or law and order capacity. Violent crime or terrorism pose significant direct or incidental risks to travelers and expatriates. Communal, sectarian or racial violence is common and foreigners may be directly targeted. Certain parts of the country are inaccessible or off-limits to the traveler.
Medium risk areas have periodic political unrest, violent protests, insurgency and/or sporadic acts of terrorism. Travelers and expatriates may face risk from communal, sectarian or racial violence and violent crime. Capacity of security and emergency services and infrastructure varies. Industrial action can disrupt travel. Areas with Low risk are where violent crime rates are low and racial, sectarian or political violence or civil unrest is uncommon. If terrorism is a threat, groups have limited operational capabilities, and acts of terrorism are rare. Security and emergency services are adequate and infrastructure is sound. Industrial action and transport disruption are infrequent.
Areas with Insignificant risk have the following attributes; rates of violent crime are very low, there is no significant political violence or civil unrest and no sectarian, communal, racial or targeted violence against foreigners. Security and emergency services are effective and infrastructure is sound. Transport services are of a high standard with good safety records and only occasional travel disruption. Industrial action affecting essential services is rare.
Rigzone: Which countries and regions are becoming more or less safe, in terms of both medical and travel security? Are you seeing any patterns emerging?
Walker: There are hot spots in every region. The goal with the map is to educate travelers as to the type of risk they may encounter so that they can take appropriate precautions to mitigate that risk. The important point is that travelers need to educate themselves about the specific risks in the destinations they are visiting. We definitely notice a 'spike' in client queries after events that get prominent media exposure.
Rigzone: Are there any countries in particular you think are too unsafe for oil and gas companies to carry out operations currently?
Walker: The answer is – it depends. The reality is there are risks everywhere in the world. The level of personal risk a traveler could be exposed to vary on their personal risk profile, their experience traveling abroad, the activities they will be undertaking, where they will be going, etc. And, as we discovered during our analysis of the country medical versus travel security risk ratings, risks aren't necessarily proportionate. For example, there are thirty countries that have Insignificant or Low travel security risk; but High or Very High medical risk.
Rigzone: Overall, which is safer for oil and gas companies; onshore or offshore operations?
Walker: There are risks involved both on and offshore, and they differ significantly depending on where in the world you are. We recommend that companies take the time to look at those risks and take appropriate steps to mitigate them, thus fulfilling the duty of care commitment to employees.
Generated by readers, the comments included herein do not reflect the views and opinions of Rigzone. All comments are subject to editorial review. Off-topic, inappropriate or insulting comments will be removed.