Innovation, Strong Leadership Needed in Tough Industry Climate
by Valerie Jones
|
Rigzone Staff
|
Friday, February 26, 2016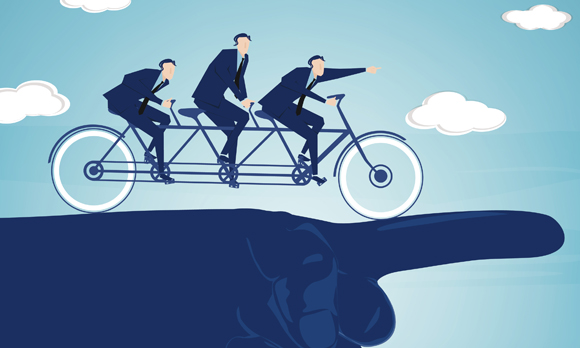 Egon Zehnder's Steve Goodman shares insights on how companies can improve efficiencies and develop leaders to navigate through the downturn.
Talks of $30 oil and its effects on the global oil and gas industry dominated much of IHS CERAWeek as speakers shared how they planned to push through the current downturn with an unsustainable oil price.
An unfortunate, albeit necessary plan of action during the downturn for many companies is cost-cutting, which often includes laying off its workers – thousands of workers in some cases. The effects of those difficult decisions can be the root of more problems for companies that don't handle them correctly.
Steve Goodman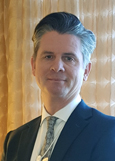 North American Energy Practice Lead, Egon Zehnder
Rigzone sat down with Steve Goodman, North American Energy Practice Leader, for executive search firm Egon Zehnder, during CERAWeek to discuss the need for leadership and innovation while the market recovers.
Goodman, whose major focus is on CEO and board placements as well as succession planning and board effectiveness consulting, said while those who work in the upstream sector are trying to be optimistic, their main focus is preserving their capital and balance sheets to maintain the storm.
It's a balancing act of sorts, and a tough one at that.
Goodman recently spoke with a chief human resources officer who said he was "scared to death of waking up one day five or seven years from now and having another lost generation" because his company has cut three to four levels deep into the organization and doesn't have the leadership needed to carry on the business.
"CEOs and boards [of directors] are recognizing that even though there's a significant downturn, there has to be a continued focus on development," said Goodman. "There's not a lot of hiring going on, but we're called upon to identify those high potentials within companies … who are those individuals that will be the leaders in the future? That's where [Egon Zehnder] is adding a lot of value. Companies are saying, 'here are our 10 or 15 high potentials. Who are the people we really need to focus on to be our future leaders?' There is a lot of concern about who those future leaders will be."
Goodman defines "high potentials" as people who are curious about how things work together, individuals who can engage others and determined people who can drive results.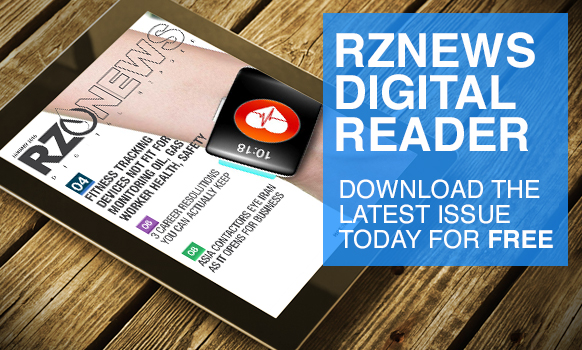 "You need individuals who are experienced, but you also need individuals who are up-and-comers," Goodman said.
Finding that balance varies depending on the circumstances within a company and different leadership styles, he added.
"I think the balance is saying, 'we have a threshold of cost, an element of survival that we have to address relative to our cost structure. Once we get through that, what's the right complement in terms of developing a younger workforce and giving more responsibility to them than they wouldn't have had otherwise and ensuring we have enough experience so that operations run smoothly and efficiently.' I think that's the equation senior leaders are trying to solve for."
What's needed in successful companies is a unique leader, one who has the ability to lead in an upturn and a downturn.
"In the upturn, it's about getting more capital and growth while the demand is there," Goodman said. "In the downturn, it's about trying to find the right balance between positioning yourself to survive as well as positioning yourself for future growth opportunities. It requires a different skill set, and I think that leadership is incredibly critical in these times."
Goodman spoke with a CEO who stated a company cannot overcome the slump by simply cutting costs; they must also find a way to enhance productivity.
By leveraging Big Data, a large amount of information that can be gleaned and from which companies can gather insight, companies will become more efficient and drive improvements within the business, said Goodman.
"In today's age, innovation is critical and I'm not talking innovation in the terms of new product ideas," he said. Companies "need people who are engaged enough to come in and say, 'I can innovate around processes and I can be innovative in the ideas that I bring forward to help us be more operationally efficient."
As one CEO described it to Goodman, innovation means not losing the ability to change, challenging the past, challenging core competencies and figuring out what to take with you in the future and what to leave behind.
"He said, 'we really need people to think through our operational processes and administrative efficiencies. We need to become more profitable and more effective with the people that we have,'" said Goodman. "I think that's a very practical idea around innovation in today's world of oil and gas – to be more productive, to effect change and to make it across the chasm."
Three areas in which Goodman believes opportunities lie in oil and gas once the industry bounces back are:
business development because companies will be focused on growth
consolidation and how to integrate assets together and optimize those assets
middle management, possibly with individuals who have been promoted
"I think the successful companies will be those that can navigate through the change and be able to come up with new ideas and new combinations."
Generated by readers, the comments included herein do not reflect the views and opinions of Rigzone. All comments are subject to editorial review. Off-topic, inappropriate or insulting comments will be removed.