Startups Vital to Promoting New Technology in Oil, Gas
|
Thursday, February 25, 2016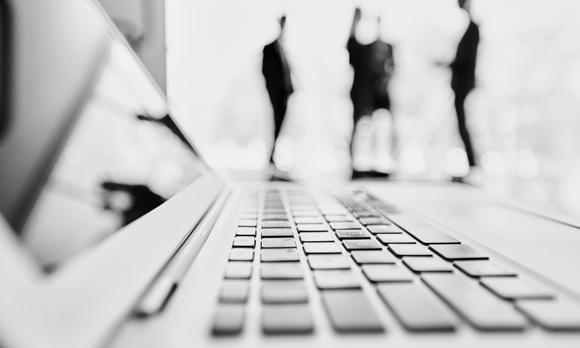 Startups play an important role in introducing new technologies and business models to the upstream oil and gas industry.
Startups have a vital role to play in introducing new technology and business models to the upstream oil and gas industry.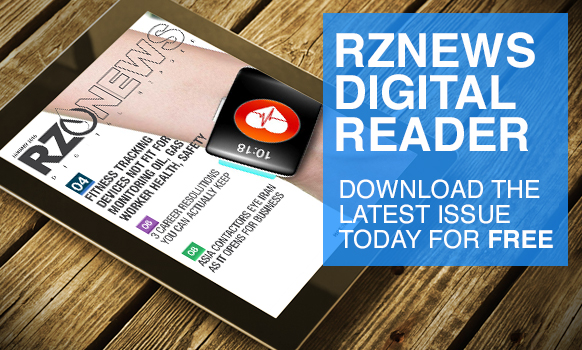 Technology and innovation have always been game changers for the upstream oil and gas industry, said Carolyn Seto, director of upstream technology and innovation at IHS, during a panel discussion on innovative technology in oil and gas at the IHS CeraWeek Conference in Houston this week. The panel participants included several of IHS CeraWeek's Energy Innovation Pioneers for 2016.
"In times of high prices and in low, we've turned to technology to unlock new resources and develop existing resources more efficiently," said Seto.
Technology and innovation are critical not only for managing the downturn, but transitioning to new energy sources, supply and energy systems while managing new policies that are coming out, Seto said.
While technology and innovation are critical, the oil and gas industry is notorious for being challenging in developing new technology due to long development times, high costs and the sheer complexity and scale of oil and gas projects. Despite these challenges, innovation still occurs in oil and gas through internal development efforts at large companies, basic experimentation, external partnerships between producers, suppliers and service companies and academic research, Seto noted.
Technology startups also have a role to play not only in advancing innovative technologies, but business plans as well. Steve Sliwa, founder and CEO of software firm Seeq Corporation, said that there's a certain agility that comes with the startup environment, the latest tools they offer and the ability to update products frequently based on customer feedback. Kevin Knopp, CEO and President of Boston-based 908 Devices, said startups can be valuable in bringing a technology to the development point where a company with deep expertise in a field is interested; then, that technology can be tweaked to meet industry needs.
Eric van der Meer, chief executive officer of Airborne Oil & Gas, said that innovation in large companies is very difficult due to checks, balances and governance in place, which stifles innovation. Technology development involves trial and error and requires not only perseverance but an entrepreneurial mindset. A good technical base and large customers supporting innovation are also needed.
"This doesn't always go hand in hand with a large company," said van der Meer. "A small, company is needed to bring innovation forward."
Iain Maclean, chief executive officer of Aberdeen, Scotland-based Zilift, agrees that startups are essential for developing new oil and gas technology.
"I don't do this because of the lavish lifestyle," said Maclean, whose company provides small ESPs [electric submersible pumps] for oil and gas operations.
While there may be money at the end, founders of startups are involved because of the passion and purpose they feel about their work. Founders of startups do what they do because they want to make a difference.
Startups not only offer new technologies, but new business models. Startups offer business models closer to the consumer model, with inexpensive, easier ways to start using a technology. Sliwa was involved in launching a drone startup. Rather than sell drones, the company sold pixel hours. The customer could use what they wanted, and if they were getting the intelligence they needed, they could shut the feed down. The startup took on the risk in that it didn't get paid if pixel hours weren't used.
A number of panelists speaking at the IHS CERA Week Conference questioned the implications of investment on future energy supply. Technology investment is no different, Seto said. Technology funding and development is needed throughout the business cycle. Despite being a long-term industry, everyone is thinking short-term right now. As a result, double digit declines occurred in 2014 and 2015 in research and development spending by producers and service companies.
Chevron Corp. bucked that trend with its recent financial commitment for technology development at Airborne. Airborne was encouraged to see Chevron investing in them at the bottom of the cycle, van der Meer said. With support from Chevron and Royal Dutch Shell plc, Airborne feels supported in today's tough environment, van der Meer said.
Technology spending will return when oil prices recover, but inertia of spending is not the only obstacle to new technology adoption. Technology acceptance in very large organizations is another impediment. Currently, new technology must undergo a complex process of qualification and field trials, said Maclean. This is done to address the potential safety risks associated with new technology. To reduce or eliminate risk, accountability for decision-making is spread across disciplines, meaning it's hard for any individual person to make a decision.
The industry's approach to technology qualification and adoption makes sense for billion dollar investments that also pose the risk of a terrible mishap. But van der Meer questions whether the same complexity needs to be applied to a million dollar test of one well.
Maclean said the technology adoption process by large oil and gas companies was difficult before the downturn, and remains difficult now, with projects being cut after months spent in the process.
"Some things a little company can't tolerate; IP [intellectual property] is everything to us. If you take that away, we have nothing."
The complex decision-making process that oil and gas majors use to adopt technology impeded their success in U.S. shale. It was entrepreneurs who succeeded in shale, van der Meer said.
"What I've heard clearly from everyone at CERAWeek is that we really must change the way we deploy technology," van der Meer said. "This time we really need to reset the baseline of cost."
The inability to add new suppliers to a company's roster of suppliers poses another hurdle for the adoption of new technology. Maclean likened the situation to the tail wagging the dog; while having too many suppliers is a legitimate concern, van der Meer noted that the agendas of individual departments could also mean that a new technology supplier doesn't get added. Today, there is no incentive for an individual to exercise execute authority to push through a technology out of fears over a major oil spill.
Some oil and gas companies have deployed teams to examine and adopt technology. However, these boards have no budget or executive authority to adopt a technology, van der Meer said. Joint industry projects (JIP) to qualify technology can be a blessing, but also a disadvantage in terms of speed, van der Meer said. A JIP can take between one-and-a-half and two years to set up, then two to three years of activity. During that time, no decisions are made.
Generated by readers, the comments included herein do not reflect the views and opinions of Rigzone. All comments are subject to editorial review. Off-topic, inappropriate or insulting comments will be removed.