Slashing Start for European Energy Sector
|
Thursday, February 25, 2016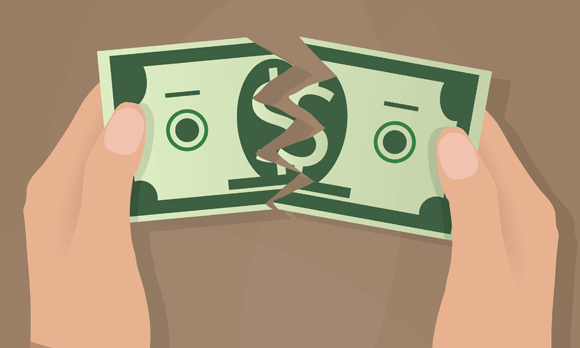 Rigzone rounds up all the European oil and gas sector job, expenditure and project cuts from the first few weeks of 2016.
After closing out 2015 with a string of upstream investment reductions, the European oil and gas sector opened the year in a similar fashion, announcing numerous job and expenditure cuts and taking the steam out of various projects.
One of the most significant workforce reduction announcements came Jan. 20 when Royal Dutch Shell plc revealed that its recently greenlit BG Group plc takeover, along with other cost-cutting measures, will result in a total of around 10,000 staff and direct contractor job losses across both companies in 2015/16. Despite reducing its operating costs by $4 billion, or around 10 percent, last year, Shell expects its costs to fall again this year by a further $3 billion. Shell and BG's combined capital investment in 2016 will also be slashed to $33 billion, which is around a 45 percent reduction from combined spending which peaked in 2013. Warning of further cuts, the Netherlands-headquartered energy firm indicated in its January statement that it retains the flexibility for even more reductions, "should conditions warrant that".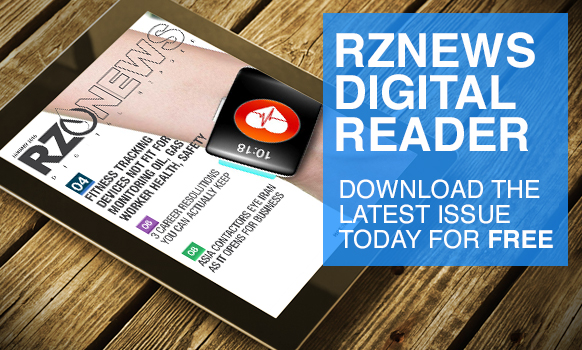 Another European oil and gas company to announce mass layoffs in January was Statoil ASA. Norway's largest oil firm, which will cut its capital expenditure by $1.7 billion in 2016, revealed Jan. 26 that it expects to have between 20,700 and 21,000 employees and consultants by the end of this year, compared to 25,500 at the height of the crude price boom. The staff reduction will be implemented through natural attrition and voluntary redundancies, according to Statoil's Chief Operating Officer, Anders Opedal.
British energy company BP plc also revealed at the start of the year that it will slash around 600 jobs from its North Sea operations as part of a wider plan to cut 4,000 upstream jobs globally, and oilfield services firm Aker Solutions ASA stated Jan. 15 that it would cut up to 900 jobs in Norway as part of a restructuring process.
Despite Fitch claiming Jan. 25 that Total S.A. would have to make the steepest cuts to investments among Europe's oil majors in order to maintain its current credit rating if prices remain low, the French energy group has insisted that it will not cut jobs. The company's CEO did state however that Total has decided not to replace all retiring staff and to hire fewer people.
As a result of the sharp decline in Brent pricing, oil and gas workers lucky enough to keep their jobs have had to endure a salary decrease of 1.4 percent, according to an annual salary survey published by recruitment firm Hays in January. The survey also highlighted that the percentage of employees receiving bonuses fell to 38 percent from 44 percent in 2014.
European Energy Companies Cut CAPEX
In addition to Shell/BG and Statoil's capital investment reductions, Lundin Petroleum, Repsol S.A. and Novatek all announced significant capital expenditure (CAPEX) cuts in January of this year. Sweden's Lundin has decreased its CAPEX to $1.08 billion in 2016, marking a 26 percent drop from 2015. The company's budget for exploration and appraisal activity was the hardest hit, lowering to $145 million, which was 64 percent less than the firm's 2015 exploration and appraisal expenditure. Lundin's 2016 spend on development projects is budgeted at $935 million, which is a 12 percent cut compared to last year.
Spanish energy company Repsol said it would slash investment by a further 20 percent in 2016, which will result in a total CAPEX figure of approximately $4.4 billion (EUR 4 billion) for the year. The news followed an announcement back in October 2015 that revealed Repsol's plans to cut upstream spending by 40 percent, compared to 2014 levels, over the next four years. Russia's number two gas producer, Novatek, is expected to reduce its capital expenditure to $510 million (40 billion roubles) in 2016, from $640 million (50 billion roubles) in 2015.
Upstream Project Delays
Continued low oil prices have also led to the deferment of a range of upstream projects, as shown by Wood Mackenzie's recent report, with Norway being the worst affected European country. The Scandinavian energy giant, Norway, has one of the largest inventories of delayed oil projects in the world, ranking fifth in a list behind Canada, Angola, Kazakhstan and Nigeria. In addition to having one of the biggest backlogs of deferred developments, Norway has also seen deep cost cuts at some of its most promising prospects in the first month of 2016. Statoil, ENI S.p.A. and Exxon Mobil Corp. announced Jan. 13 that they had agreed to cut expenditure for their offshore Trestakk oil and gas discovery by several hundred million dollars and the former two energy firms, along with Petoro, revealed Jan. 19 that they would halve their investment in the Johan Castberg oil field.
These cost reductions are seen by the Norwegian Petroleum Directorate as being vital to ensure continued high activity and future profitability on the Norwegian Continental Shelf, which has one of the highest oil extraction costs in the world. Commenting on the future of the NCS in an NPD statement released Jan. 14, the organization's director general Bente Nyland outlined that reduced costs "mean greater profitability", which could help "pave the way" and make it simpler to develop more discoveries on the NCS.
Although the European oil and gas sector has experienced more than its fair share of cuts during the last few months, there is sentiment across the entire energy industry that oil prices will begin to stabilize towards the end of 2016. Should such a scenario occur, it would undoubtedly provide a much needed boost to Europe's hydrocarbon business and could halt the steady stream of investment reductions the sector has had to endure.
Generated by readers, the comments included herein do not reflect the views and opinions of Rigzone. All comments are subject to editorial review. Off-topic, inappropriate or insulting comments will be removed.