COLUMN: Russia, Saudi Arabia Empty Gestures Won't Save Oil Prices
|
Monday, February 22, 2016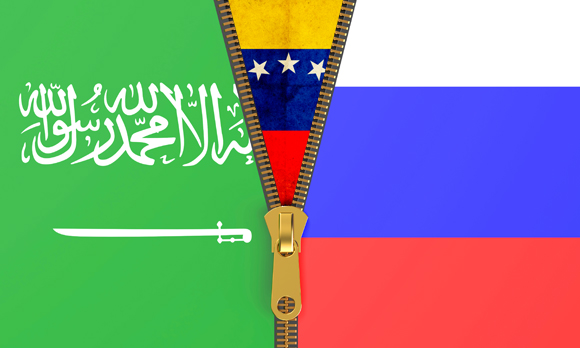 Could OPEC be gearing up for the potential collapse of Venezuela's oil industry as a means to cut crude the production glut?
It was fun while it lasted.
During those heady days immediately after Russia announced it had agreed with Saudi Arabia to freeze oil production, some markets rallied and oil prices climbed back into the $30s. Texas Republican Congressman Joe Barton, former chairman of the House Energy and Commerce committee, crowed to CNN that by lifting the ban on U.S. exports of crude, lawmakers had managed to "kill" the Organization of Petroleum Exporting Countries (OPEC).
The idea of a production freeze was exciting. And then, everyone came back down to earth.
Deon Daugherty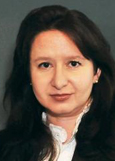 Senior Editor, Rigzone
The agreement between Saudi Arabia and non-OPEC Russia – the world's two largest crude producers – along with Venezuela and Qatar to freeze their oil production at January volumes featured one telling caveat: Iran had to get onboard, too.
Iran appears to be declining that offer. The nation, an unfriendly neighbor of Saudi Arabia, is still ramping up after the very recent lifting of sanctions. Iran's leadership suggested that those countries that have been increasing their production – such as Saudi Arabia – have caused the glut that's driven oil prices into the tank. They should cut their production, Iran says.
Saudi Arabia has been clear about its position: No way are they going to cut production.
"The oil issue will be determined by supply and demand and by market forces. The kingdom of Saudi Arabia will protect its market share and we have said so," Adel al-Jubeir, Saudi Arabia's foreign minister, told Agence France-Presse in a recent interview.
Analysts weren't expecting much from an agreement ostensibly designed to freeze glut-producing volumes, anyway. The move would be freezing production at volumes of oversupply. Saudi Arabia's participation was probably just lip service to appease its OPEC partner, cash-strapped Venezuela.
However, Kartik Sabharwal, a financial services consultant at Aranca, said the accord was a first step to signal to the market that OPEC – specifically Saudi Arabia – is willing to come to the table of others chip in.
"Even if this production freeze does not fructify, OPEC may set new production limits along with providing Iran with a limit in its next meeting," Sabharwal told Rigzone.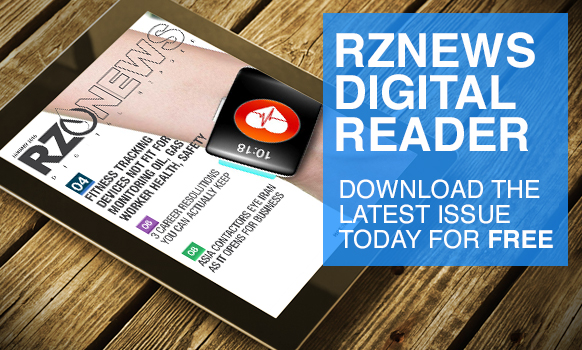 OPEC's next gathering in Vienna is scheduled for June 2.
Meanwhile, Venezuela is instituting its first hike in gasoline prices in 20 years and devaluing its currency to offset financial struggles. Sabharwal said oil makes up 95 percent of the country's export revenue. That nation can't afford to stop producing.
A token gesture won't help Venezuela. The nation, which brokered the accord this year and a similar, one in 1998, is on the verge of economic collapse. And if you listen to Carl Larry, director of oil and gas business development at Frost & Sullivan, Venezuela is in trouble.
Larry told Rigzone that Venezuela's attempts to stop the cash blood-letting by slashing its currency might seem like a good idea on paper.
"But this is coming from a country that decided in 2001 it would fire all of its oil workers and replace them with military. If Brent stays under $40 for much longer, something has to give and it's likely whatever crude oil that they are not selling to the United States," he said. "That scenario [would] bring about one of the [oddest] ways that OPEC has ever cut back production: let a country just fail."
The impact of such a scenario on global oil prices is unclear. Sabharwal noted that Venezuela supplies about 2.4 percent of the world's crude, roughly 5.7 percent of OPEC's output. It's possible that if those barrels were to go away, Iran or another nation could step in and simply fill that production gap with their own. Still, the disappearance of Venezuelan crude certainly wouldn't hurt oil prices. But it could significantly reduce the nation's ability to rebound.
Generated by readers, the comments included herein do not reflect the views and opinions of Rigzone. All comments are subject to editorial review. Off-topic, inappropriate or insulting comments will be removed.