Oilfield Services: the Offshore Wind Opportunity
|
Thursday, February 18, 2016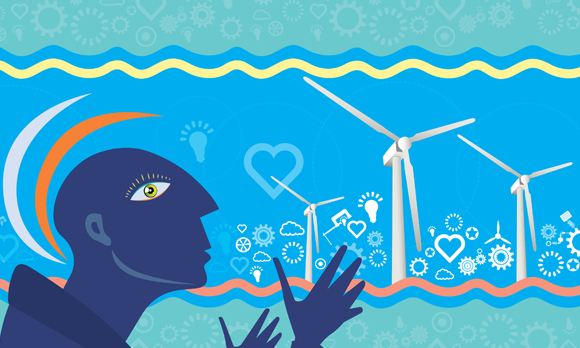 Rigzone looks at the opportunity for oilfield services firms to get involved in the offshore wind sector in the North Sea.
Times are tough for oilfield services companies. Rigzone has spent much of the last year reporting on how the industry downturn has affected many of the larger oilfield engineers and service firms: e.g. Aker Solutions ASA, Weatherford International and even oilfield services giant Schlumberger Ltd. have all been hit. Particularly badly affected have been those oilfield services firms who operate in high-cost oil and gas-producing regions such as the North Sea.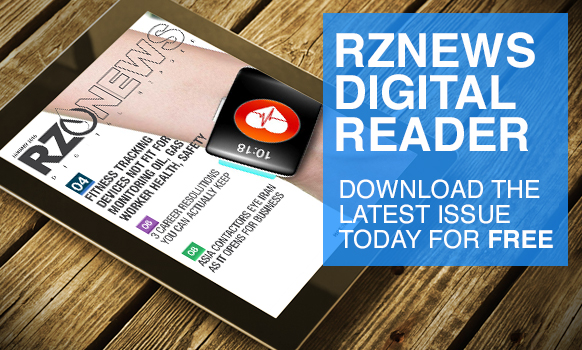 In such a poor market environment, it is no wonder that some oilfield services firms are looking at expanding their offerings into new sectors. A number of bigger oilfield services companies have recently announced deals in the renewables sector, such as Petrofac's recent partnership with GE that will see the two firms engineer, construct and install a power system to connect up to 336 megawatts of energy from the Galloper Offshore Wind Farm off the coast of Suffolk, England. And smaller oilfield services companies are getting in on the act as well.
One organization helping companies that have traditionally supplied the oil and gas sector to sell into the renewables industry, as well as other energy sectors, is NOF Energy. NOF – a trade body that focuses on business development in the oil and gas, nuclear and offshore renewables sectors – announced earlier this month that it is supporting a cluster of Shetland Islands-based supply chain businesses to access new markets.
All seven of the businesses are active in the North Sea oil and gas industry, but are keen to diversify into other sectors. NOF Chief Executive George Rafferty commented in a statement released Feb. 3:
"Highland and Island companies have been at the core of the North Sea supply chain for decades; however, the changing economic environment means they need to look at broader and diverse targets for their established and innovative services and solutions.
"As part of NOF Energy these companies will not only be able to increase their presence in the evolving UK oil & gas market, but have the support available to enter new geographic markets and energy sectors."
Established offshore wind markets in northwest Europe are set for further growth in 2016 and beyond, according to Anglo-American renewable energy consultancy BVG Associates. The Netherlands will more than double its offshore wind capacity, while combined UK and German offshore wind capacity will increase by two gigawatts – about four times the capacity of a typical coal-fired power plant.
There is also going to be a new round of Contracts for Difference (CfD) auctions towards the end of 2016, which will give the UK offshore wind industry a new horizon for 2020 and beyond, BVG said at the start of January.
Wind Now Accounts for 35% of Offshore Services Firm N-Sea's Turnover
N-Sea is a Scottish oilfield services company that is already taking advantage of the offshore wind boom in the North Sea. Last summer the firm, which was already operating out of Aberdeen and Zierikzee in the Netherlands, opened a new site in Norwich on England's east coast, partly in order to provide better support for its growing offshore wind business. Yet, only a few years ago N-Sea was entirely focused on oilfield services.
Speaking to Rigzone in a recent phone call, N-Sea Chief Operating Officer Roddy James told us that his company had been looking to diversify for some time.
"We put together quite a straightforward and simple plan of how we would deal with what's happening in the industry … And we started that prior to the industry" downturn, he said.
"I wouldn't say we saw the writing on the wall … But I was pretty sure things wouldn't carry on the way they were going.
"What we did was we looked at our business and asked: 'How do we get it to the next stage?' And as part of that we could then deal with some of the things that were going on in the industry, so that we weren't tied into a low oil price or if the Doomsday scenario … happened, then how we could cope with that."
First of all, N-Sea focused on becoming a more-efficient operation.
"We specifically went out and looked at ways of making sure we were still cost effective from a client's perspective and doing things more efficiently," James said, explaining that one approach was to multi-skill staff so that they could bring essential work back into the business that had previously been outsourced to expensive third-party contractors.
This strategy of focusing on cost effectiveness has allowed N-Sea to get into more cost-focused markets such as the offshore wind industry.
"The last thing you want to do when you go into the renewables industry is say: 'We're an oil and gas company. Here's how we operate and we think you should do the same,'" James said.
"We went in with a different sort of attitude, where we were able to say 'What do you guys want and how do we do it from where we're coming from?'"
Four years ago N-Sea had no revenues from the renewables industry, but thanks to successful translating of the sorts of inspection services it has always offered the offshore oil and gas industry, the offshore wind sector now accounts for around a third of its turnover. Today, it can offer offshore wind clients personnel who can perform a range of surveying, diving and subsea inspection services, operating from the firm's own vessels.
"Over the last three to four years, we have pretty much gone from zero to 35 percent of our overall business. So, year-on-year we've had pretty good growth," James said.
And James believes that his company offers a template for other oilfield firms to follow.
"A lot of people within oil and gas have seen [offshore wind] as another market. However, they've always looked at it through a cloudy vision because they felt it was very much a [civil engineering] market stepping into the offshore industry … I think we've tried to take that away and say 'How do we adapt what we do offshore and make it effective and efficient in renewables?'"