Iran's Cool Embrace Of Oil Pact Raises Supply Freeze Doubts
by Bloomberg
|
H. Kalantari, L. Nasseri & G. Smith
|
Wednesday, February 17, 2016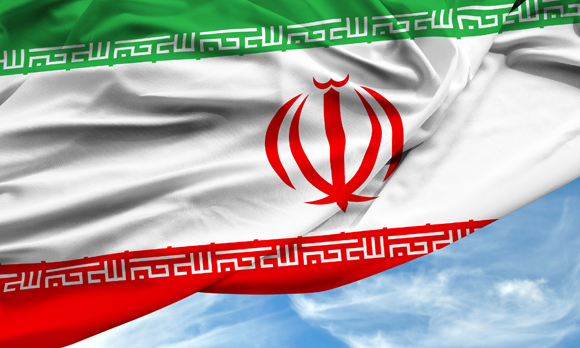 Iran's qualified backing of an accord led by Saudi Arabia and Russia to cap output sows doubts that the agreement can succeed in tempering a record global surplus.
(Bloomberg) -- Iran's qualified backing of an accord led by Saudi Arabia and Russia to cap output sowed doubts that the agreement can succeed in tempering a record global surplus.
After talks with fellow OPEC members Qatar, Iraq and Venezuela in Tehran on Wednesday, Iranian Oil Minister Bijan Namdar Zanganeh expressed support for the output freeze without committing to restrain the nation's own production, according to a report from oil ministry news service Shana. The country has signaled it plans to increase exports this year following the removal of international sanctions last month.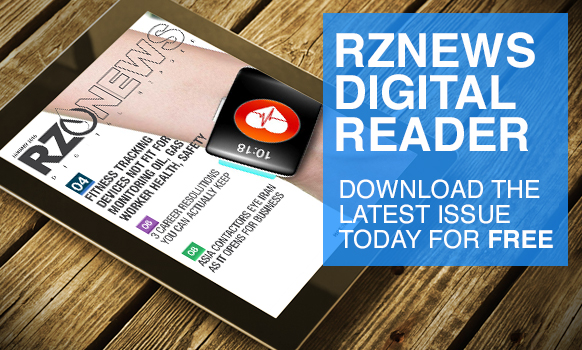 Tuesday's deal between Russia and Saudi Arabia was the first between OPEC and non-OPEC countries in 15 years and is the first coordinated response to the deepening crisis for producing countries. More than a year since the Organization of Petroleum Exporting Countries decided not to cut production to boost prices, oil remains about 70 percent below its 2014 peak. Record global oil stockpiles continue to swell, potentially pushing prices below $20 a barrel before the rout is over, Goldman Sachs Group Inc. said last week.
Yet a mere freeze in production, rather than cuts, is unlikely to change anything, especially without Iran's participation, analysts said.
"Nothing significant is happening from these talks," said Jeff Currie, head of commodities research at Goldman Sachs in New York. "If they can jawbone the market modestly higher, then they have every incentive to do that. But if they cut production, they shoot themselves in the foot, by creating a self-defeating rally that would ultimately erode their market share."
Major Producers
Full implementation of the production freeze remains unclear because Saudi Arabia and Russia said their commitment in Doha depended on other producers joining in. The energy ministries of Russia, Qatar, Saudi Arabia and Venezuela didn't immediately respond to requests for comment.
Iran, which was the second-biggest producer in OPEC before sanctions were intensified in 2012, is seeking to boost output by 1 million barrels a day and regain market share. The nation should increase production by 500,000 barrels a day by March 20, the end of the Iranian calendar year, Shana reported on Wednesday, citing Roknoddin Javadi, managing director of National Iranian Oil Co.
"If Iran's not part of the deal, it isn't worth much," said Eugen Weinberg, head of commodity markets strategy at Commerzbank AG in Frankfurt. "After fighting to end sanctions for years and finally being free of them, why would Iran choose to put sanctions on themselves by freezing their production?"
Oil extended gains following the end of the meeting. Brent crude, the international benchmark, closed 7.2 percent higher on Wednesday and added 20 cents to $34.70 a barrel on the London- based ICE Futures Europe exchange at 8:16 a.m. London time on Thursday.
Record Production
Iraq, which signaled support for the deal, has already increased production 70 percent in the past five years as investment flowed into its industry after years of conflict and neglect. Output reached 4.35 million barrels a day in January, according to the International Energy Agency. It aims to pump 6 million barrels a day by the end of the decade.
According to the IEA, Saudi Arabia produced 10.2 million barrels a day in January, below the most recent peak of 10.5 million barrels a day set in June 2015. Russia produced nearly 10.9 million barrels a day in the same month, a post-Soviet record, according to official data. Venezuela pumped 2.4 million barrels a day and Qatar produced 680,000, according to the IEA.
Persistent Glut
Unless producers agree to cut their output, the global oversupply will persist, said Harry Tchilinguirian, head of commodity markets strategy at BNP Paribas SA in London.
The Doha accord was likely a token gesture from Saudi Arabia to Venezuela, which faces "deep financial pain" from oil's slump and lobbied hard prior to Tuesday's agreement, Tchilinguirian said.
"Saudi Arabia is paying lip service to Venezuela's efforts after they pushed so intensively," said Tchilinguirian. "Does this change the supply-demand situation? No. By freezing at the high-water mark, you're entrenching the surplus."
--With assistance from Pietro D. Pitts, Andrey Biryukov and Wael Mahdi.
To contact the reporters on this story: Grant Smith in London at gsmith52@bloomberg.net; Ladane Nasseri in Tehran at lnasseri@bloomberg.net; Hashem Kalantari in Dubai at hashem_kalantari@yahoo.com To contact the editors responsible for this story: James Herron at jherron9@bloomberg.net Alex Devine, Carlos Caminada.
Generated by readers, the comments included herein do not reflect the views and opinions of Rigzone. All comments are subject to editorial review. Off-topic, inappropriate or insulting comments will be removed.
RELATED COMPANIES