Rule of Law Changes Needed to Ensure Mexico Energy Reform Success
by Karen Boman
|
Rigzone Staff
|
Wednesday, February 17, 2016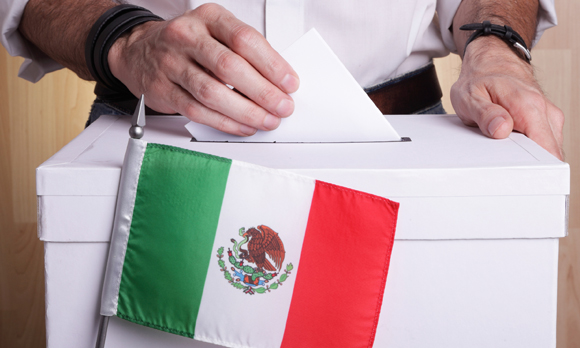 Successfully implementing energy reform in Mexico is not just about rules, but the effectiveness, fairness, and transparency of legal institutions and processes.
Mexico is not making the investment needed to update its legal institutions to ensure successful implementation of energy reform.
The nation is making efforts, but legal institution-building takes years of investment to create fair and efficient legal systems, said Steven Zamora, director of the Center for U.S. and Mexican Law at the University of Houston, at a recent event at Rice University. During "The Rule of Law and Mexico's Energy Reform" event, experts shared their findings from more than a year-long research project to examine the changes in rule of law needed to allow energy reform to succeed.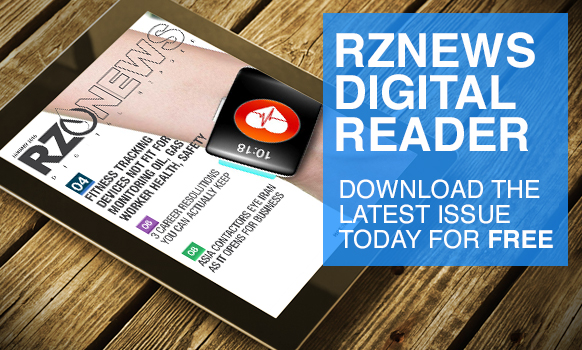 If the effectiveness of rule of law – the definition of a government's power and how it can limit actions of various society members – was just about rules, Mexico would have the most efficient legal system in the world, given that the Mexican Congress is a champion in passing laws, Zamora noted. But the main ingredient to effective rule of law is not just the rules, but the practice of individuals that make up legal institutions. These people, in turn, operate according to practices drawn from the country's legal culture and unwritten set of principles. These unwritten principles are shaped by national history, community practices and other factors.
One of the greatest challenges of energy reform will come from within Mexico, Zamora noted. Energy reform must work for the people of Mexico if it's to succeed in the long-term, and its implementation must take into account environmental, social and other challenges.
Mexico's participation in the North American Free Trade Agreement (NAFTA) has demonstrated that Mexico can adhere to the rules of a trade and investment agreement. However, energy reform means that the Mexican government will need to learn how to manage a complex field with few rules, legal issues of enormous complexity in terms of actual industry issues, politics, and the enormity of implementing rules of the game for settling contract disputes that are largely alien to Mexicans, said Luis Rubio, nonresident fellow at the Baker Institute's Mexico Center, and chairman of the Centro de Investigacion para el Desarrollo A.C. The fact that many of these reforms – including bidding rounds for oil and gas acreage – are being rushed into implementation also presents a challenge, said Miriam Grunstein, nonresident scholar at the Baker Institute's Mexico Center, professor and researcher at Universidad Autonoma de Nuevo Leon, and chief energy counsel with Brilliant Energy.
Opening Mexico's energy sector to private investment means a redefined culture of legal norms is needed. This includes greater transparency of institutions and processes. Grunstein cited the recent resignation of Petroleos Mexicanos (PEMEX) CEO Emilio Lozoya Austin, as an example of where greater transparency is needed. Greater access to information is needed not only by the Mexican people, but companies that do business in Mexico, said Ana Elena Fierro Ferraez, dean of the master's in administration and public policy program and profess at Centro de Investigatcion y Docencia Economicas, A.C.
As investment in Mexico's energy sector unfolds, energy companies will encounter landowners across Mexico who are "hungry for justice" and feel they're rights are being trampled and have no venues to appeal to if they are wronged. Basic justice, basic arbitration in disputes between communities, farmers and energy companies-reform is about the break a huge problem of the Rule of Law in Mexico, said Zamora.
Access to water will be one area in which the energy sector will conflict with landowners. Much of the onshore oil and gas activity will take place in northeast Mexico, but most of Mexico's water resources lie in the southern part of the country, said Alejandro Posadas, research professor at the school of government and public transportation at Instituto Technologico de Estudios Superiores de Monterrey. Water is a national resource under Mexico's Constitution, but local municipalities are in charge of providing access. The competition for water to use in hydraulic fracturing and human consumption will need to be addressed. Mexico also will need to establish standards for recycling and reusing water.
While low oil prices make Mexican shale an unattractive prospect right now, prospective investors and Mexican government agencies need to think about the potential legal issues of water. Traditionally, the National Water Commission has resolved water issues for agricultural and industrial purposes, said Posadas. Hopefully, the commission will address water issues in oil and gas exploration and production areas.
Lack of Global Policy Deterrent to Investment
Foreign investment in Mexico's energy sector is critical to reversing production declines and updating the nation's energy infrastructure. However, a lack of global policy framework for energy investments can deter foreign companies from investing in long-term, complex projects, Gabriel Cavazos Villanueva, associate dean of social sciences and humanities at the Instituto Tecnologico de Estudios Superiorers de Monterrey, told conference attendees.
Villanueva, who has experience as an arbitration panelist working on NAFTA mechanisms, said that International arbitration should be thought of as a form of global governance, particularly for the energy sector. While free trade agreements such as NAFTA, bilateral agreements and the Energy Charter Treaty exist are considered by some to represent a global framework, that framework is not strong. Arbitration tribunals offer one avenue of resolution, but are formed on an ad hoc basis to address a specific issue, then disbanded when the issue is resolved.
International investment arbitration represents the most dynamic area in public international law; most of the disputes and international investment arbitration stems from energy cases, and involve countries that have undergone energy reform, such as Argentina, said Villanueva. In the case of Mexico, the nation's Hydrocarbons Law kept the concept of administrative rescission, which would give the Mexican government final say in overturning a contract in the case of negligence causing fatality or loss of output. Reuters reported in July that concerns have been expressed over the administrative rescission giving the Mexican government too much discretionary power in repealing contracts.
Is it possible for foreign and director investors in Mexico to have access to investment arbitration? Villanueva concluded yes, but said that further analysis of the issue is needed.
An example of how arbitration could be available is the case of KBR subsidiary Commisa, which sued Pemex Exploration and Production (PEP), a PEMEX subsidiary, over a 1997 engineering procurement and construction contract for two large offshore platforms. KBR sued PEP over PEP's failure to pay Commisa fully for the platforms' construction, as well as related flare and incinerator platforms. KBR in 2010 received an arbitration award from PEP of approximately $286 million. The Commisa case was settled through arbitration in accordance with the Conciliation and Arbitration Rules of the International Chamber of Commerce in effect then. In Villanueva's opinion, the fact that Mexico did not argue the administrative rescission as their defense for terminating the contract indicates that, once investment is allowed, the investor is subject to NAFTA and bilateral trade agreements, especially if their rights to fair and equitable treatment under free trade agreements are violated.
1
2
View Full Article
Generated by readers, the comments included herein do not reflect the views and opinions of Rigzone. All comments are subject to editorial review. Off-topic, inappropriate or insulting comments will be removed.
MORE FROM THIS AUTHOR
Karen Boman
Senior Editor | Rigzone